I had not heard of Botan Japanese Restaurant so I was pleasantly surprised to find out that my dining companion had not only heard of it, but had actually dined at Botan several times over the last few years. Botan Japanese Restaurant is the type of understated Japanese restaurant that those in the know would have heard about.
It's homely decor may not attract eyeballs immediately. It seems to be hidden in plain view because despite its central location within Far East Square, I'd actually walked past it without realising, probably distracted by all the banker types sitting al-fresco nearby and chugging down bottles during lunch time. But, they boast a loyal following because of their quality ingredients flown in from Japan, as well as their value-for-money pricing.
Executive Chef, Thomas Kok, a pioneer of the Japanese culinary scene in Singapore with over four decades of experience has taken over the helm of the restaurant. He was already working at Japanese restaurants back in the day where Singaporeans were more accustomed to cooked, hot food rather than foreign things like raw fish. Apparently, many dishes now easily found in Singapore were creations of or championed by Chef Thomas and his team decades ago. Take for example the Pitan Tofu, a proud creation of Chef Thomas, now easily available in many Japanese Restaurants in Singapore.
The price-range at Botan is quite varied. Depending on your budget, you can have a perfectly satisfying meal for under $20, or you can splurge on some of the more luxurious dishes. Here are some of my recommendations.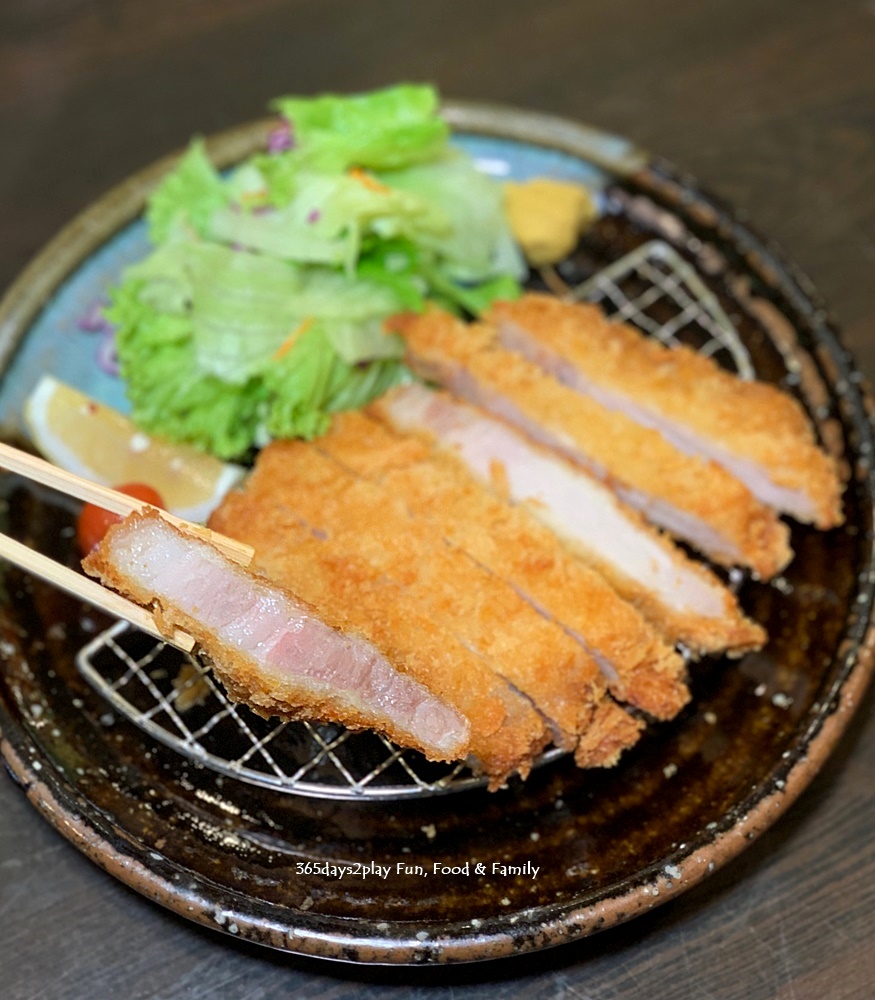 Hokkaido Tonkatsu -$18++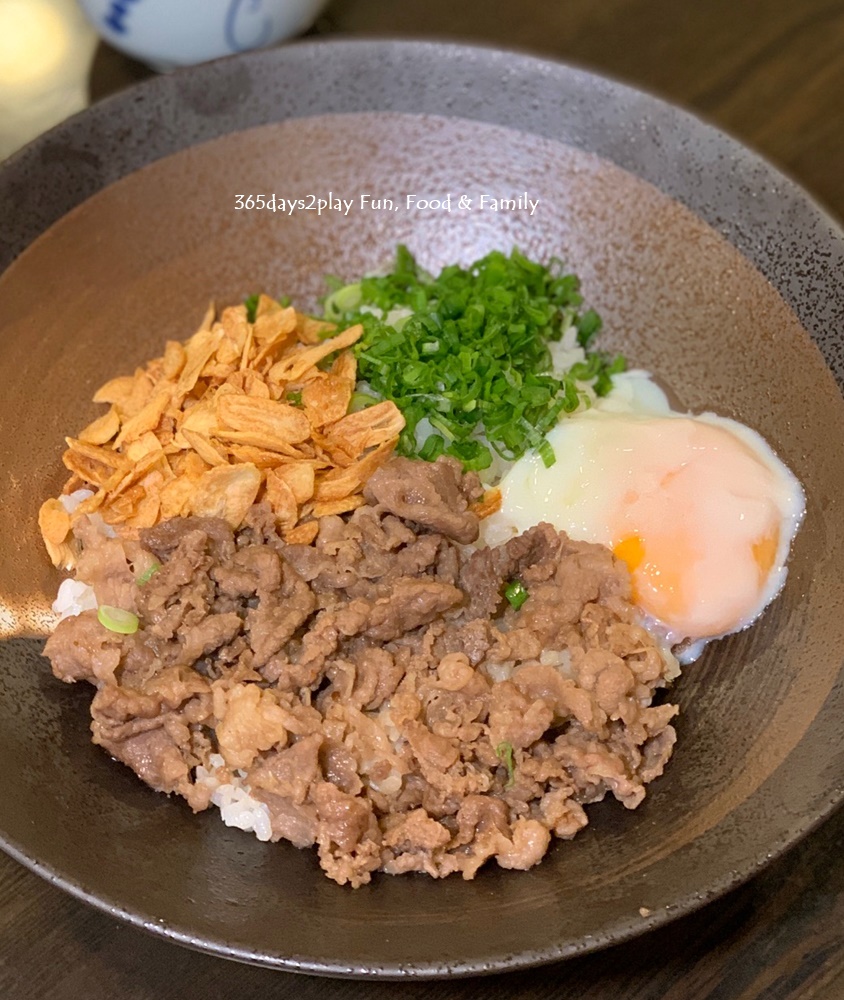 Hokkaido Snow Beef Don $20++
The two dishes you must try that are under $20 would be the Hokkaido Tonkatsu – $18++ and the Hokkaido Snow Beef Don $20++(Stir-fried Hokkaido Snow Beef over Rice topped with Onsen Egg, Garlic Chips & Spring Onion. The Hokkaido Tonkatsu is wonderfully tender, flavoursome and has a crispy exterior without being greasy, all the hallmarks of a good Tonkatsu.
As for the Hokkaido Snow Beef, being difficult to source for since this wagyu beef is only produced in Chí¢teau Uenae in Hokkaido, I'm surprised at the pricing of the dish! The beef is so named because the cattle are raised in the harsh and cold climates of Hokkaido, and the marbling pattern on the beef resembling a snow crystal. Prior to 2014, you couldn't even get Snow Beef outside of Hokkaido! Needless to say, the slices of beef were meltingly tender and intense in flavour.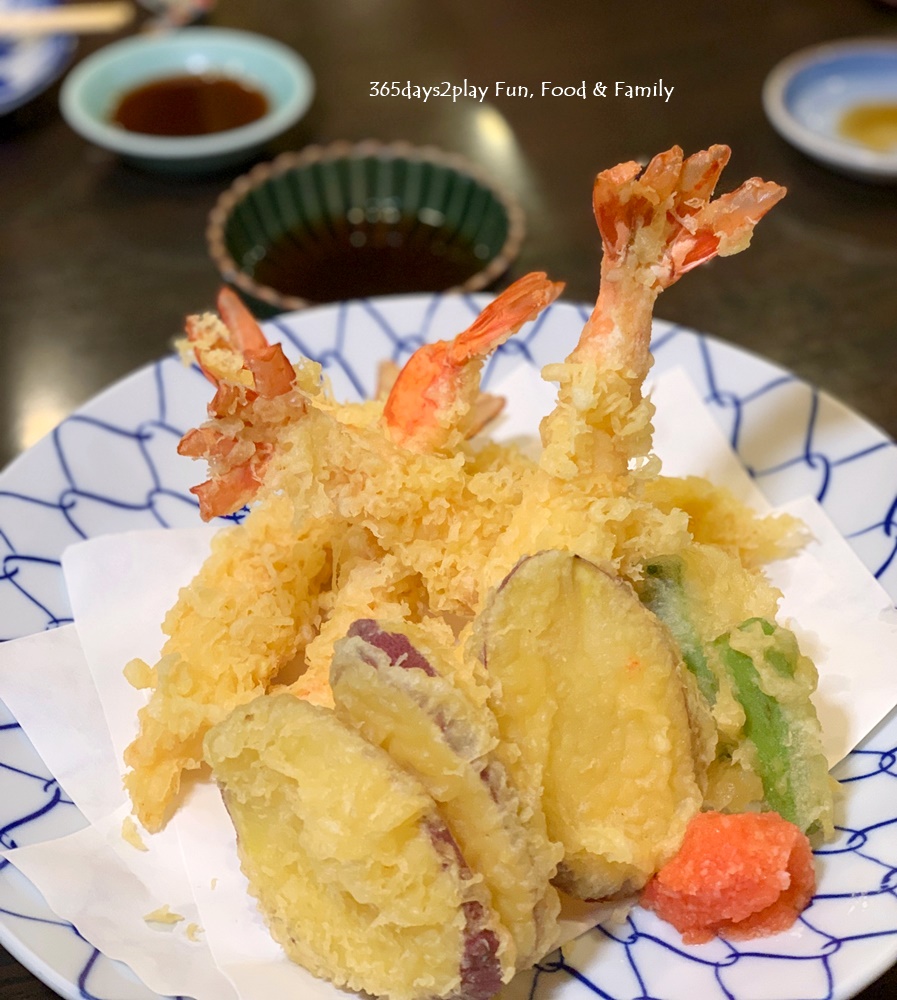 Assorted Tempura Moriawase $25++
Another fairly affordable dish and must try would be the Assorted Tempura Moriawase $25++ which comes with king prawns and assorted vegetables. The prawns are substantial in size and succulent, and the crisp batter is but just a thin coating, again how things should be.
Hamachi Kama Shioyaki $25++  to $45++
Even the Hamachi Kama Shioyaki, which is yellowtail collar grilled with salt is worth ordering. Lovely distinct flavour, without any other adornments other than salt. Pair that with rice and you've got a simple, delicious and healthy meal.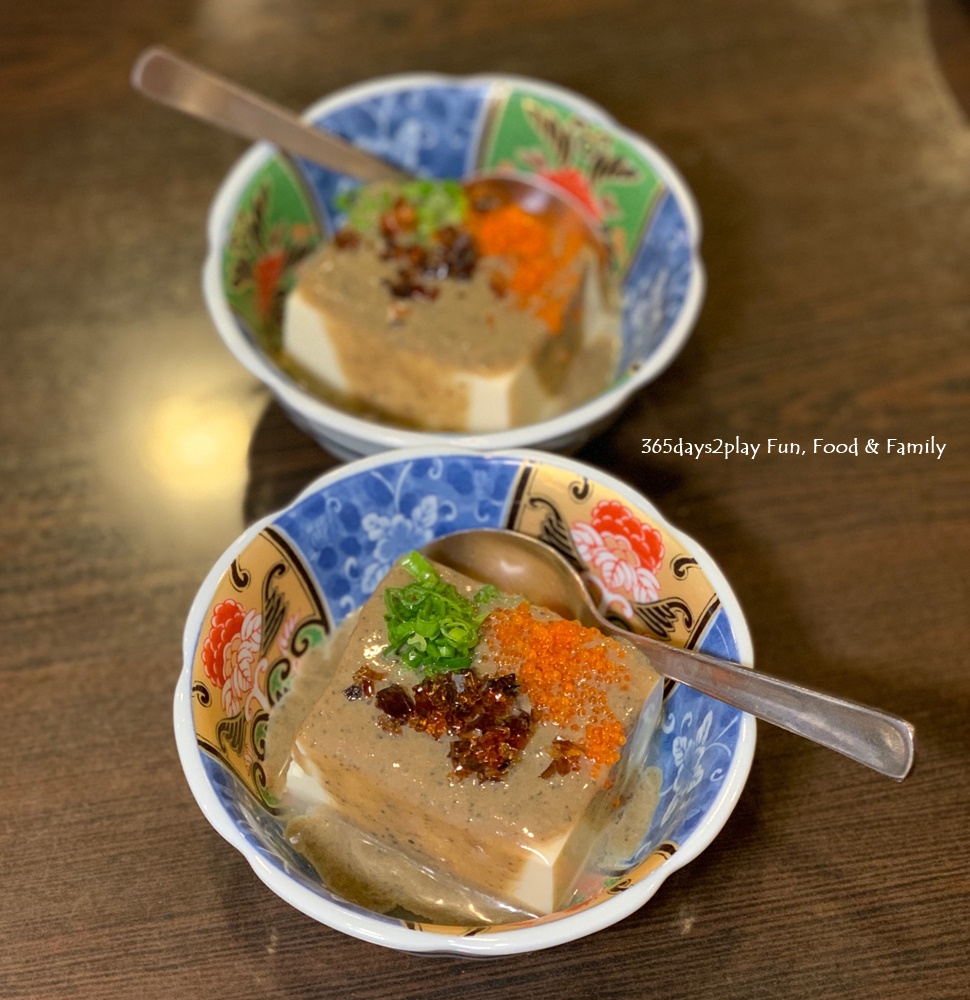 Pitan Tofu $6
Check out the Pitan Tofu too at $6++. The housemade tofu is drizzled with century egg sauce and topped with Tobiko, Century egg pieces and spring onions. I'm always very amused whenever I wonder how this dish was ever concocted, but if you've never tried this before, you should. The earthy, slightly bitter yet savoury flavour of the century egg goes so well with the plain tofu. I've never been a fan of century egg, but this I would love to eat time and again.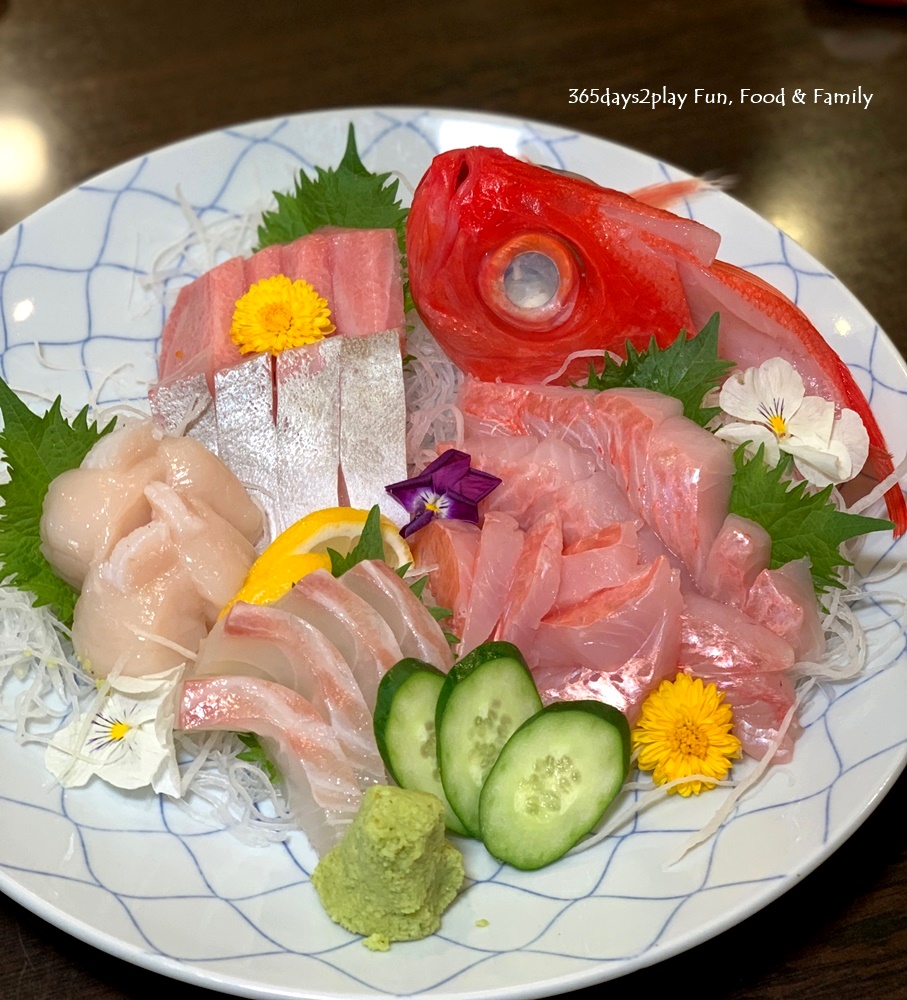 Assorted Sashimi
And for those who have bigger budgets to spare or are celebrating an occasion, do not miss out on the Assorted Sashimi. It is priced at $48++ for 3 kinds and S$88++ for 5 kinds. Featured here are Hotate, Tai (Red Snapper), Kanpachi (Amberjack),Kinmedai (Splendid Alfonsino), Otoro (Tuna Belly). All are air-flown in from Japan.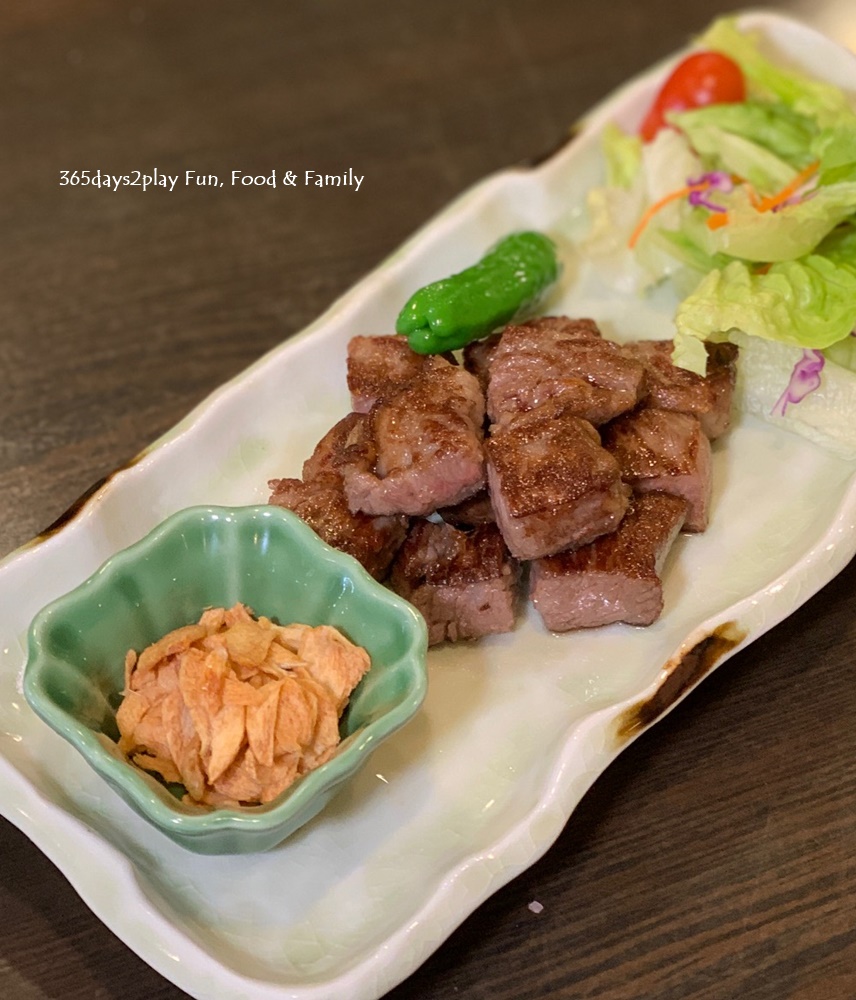 A5 Miyazaki Wagyu Beef
And if you really really want to indulge, order this A5 Miyazaki Wagyu Beef. It costs $80++ for 100grams, so go easy on those little cubes because each one probably costs $5! Or you could go for the Hokkaido Snow Beef dish instead as a good compromise.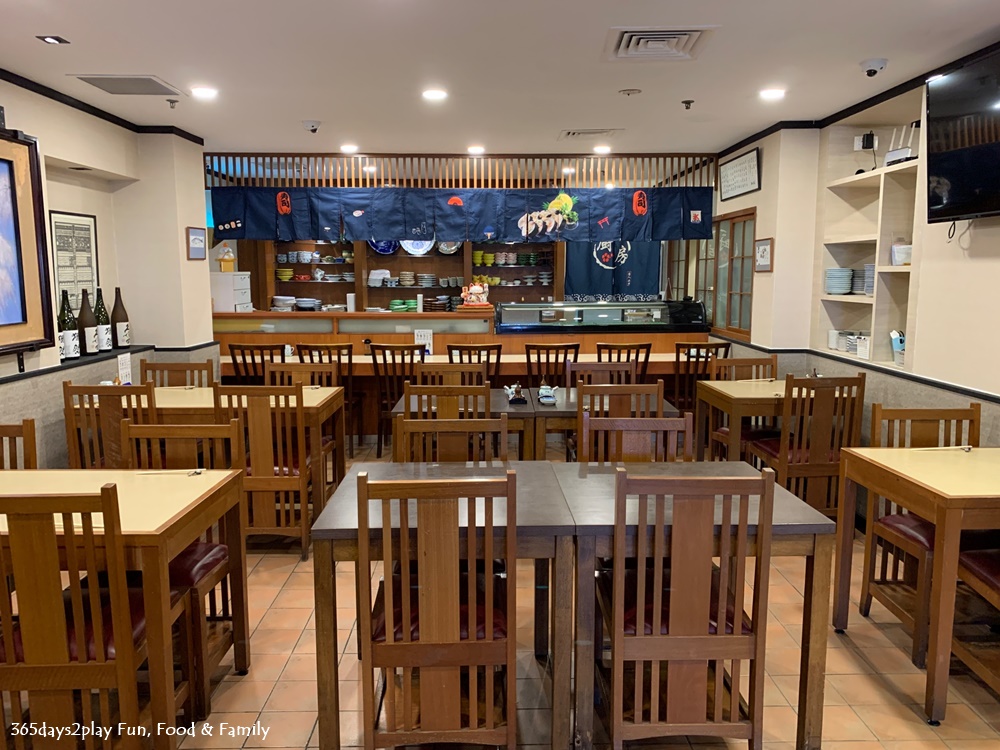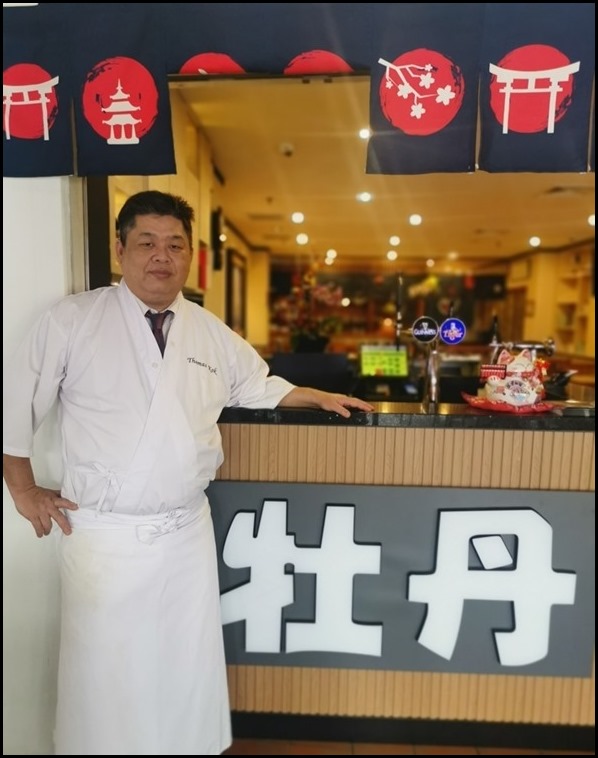 Executive Chef Thomas Kok
---
Add me on Facebook, Instagram and Twitter if you want to be kept up to date with the latest happenings in the food and lifestyle scene in Singapore!
---
Botan Japanese Restaurant
37 Pekin St, #01-01 Far East Square, Singapore 048767
Monday to Friday:
Lunch:11.30am to 2.15pm
Dinner:5.45pm to 10pm
Saturday and Sunday
Lunch:11.30am to 2pm
Dinner:5.45pm to 9.30pm
For reservations please call 6536 4404 or 9271 5004.