Did you know that you can dine at Paradise Dynasty and Canton Paradise and enjoy a 40% discount? Yes, the 40% discount is available if you dine during 3pm – 5pm on weekdays, on selected items. Don't worry, the selected items are plenty and more than enough to make a meal. You have to be a Paradise Gourmet Rewards member, but that's okay because membership is free.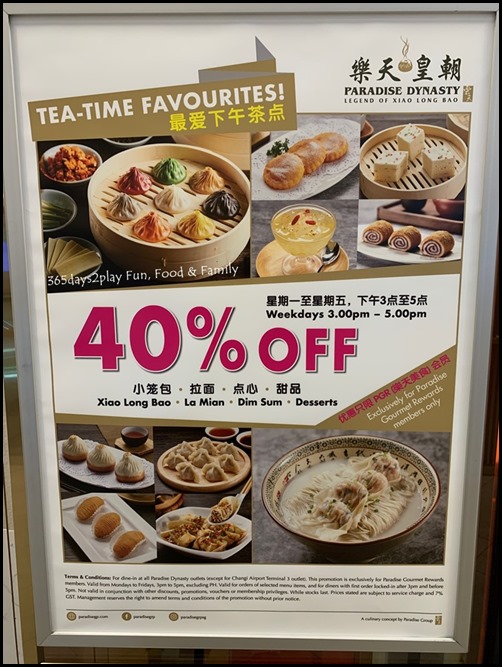 For Paradise Dynasty, the items that you can order are the following:
Xiao Long Bao
La Mian
Dim Sum
Desserts
For Canton Paradise outlets, you can order the following:
Dim Sum
Congee
Noodles  (excluding noodles with roast meats)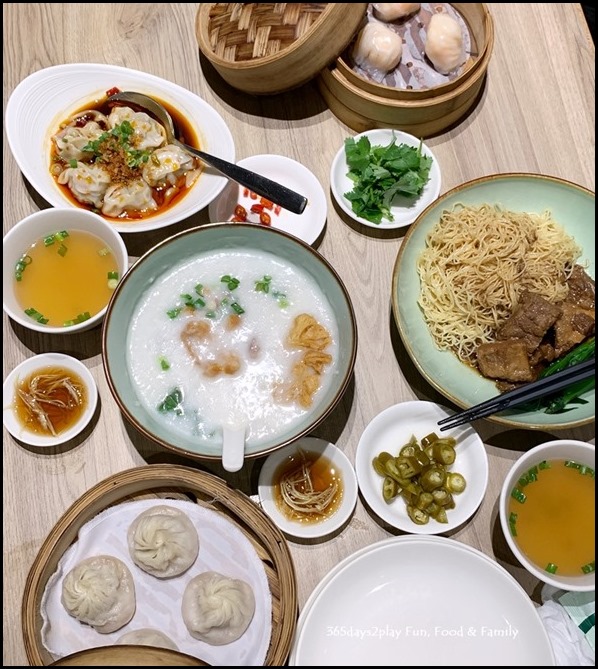 Check out the amount of food we ordered. The above plus 1 more plate of noodles not pictured cost us only $39.90!
I must say the discount is pretty attractive. I myself have utilised this discount at least 5 times over the last one year or so. Prior to Covid-19, it might have been harder to utilise the discount since most people would be working during 3pm-5pm. However since many are still working from home or working staggered hours, you might want to consider having a really late lunch, or an early dinner. In fact, all you need to do is lock in your order within the 3pm-5pm time frame and the discount will be valid. You can still dine there beyond 5pm.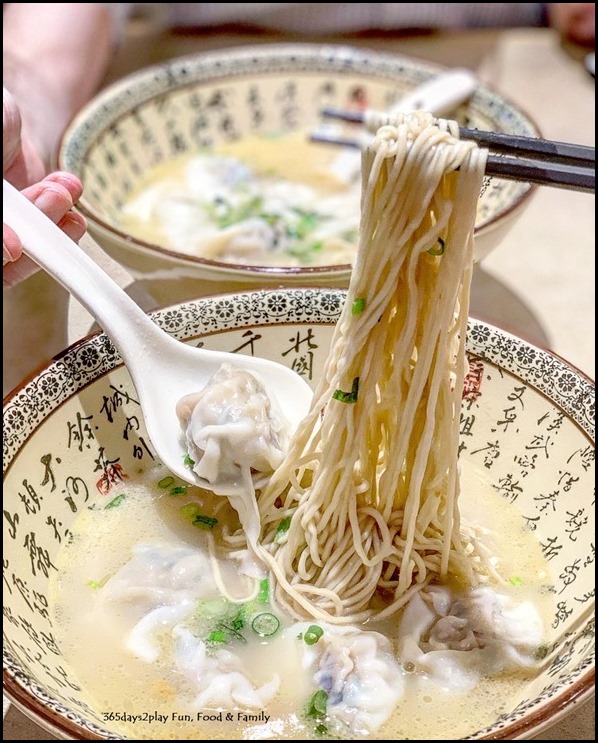 That is actually what happened to me a couple of months ago. I was strolling around Paya Lebar Quarter around 4.50pm feeling peckish and wondering if I should eat something or endure till my usual dinner time at 7pm. Luckily I strolled past the Paradise Dynasty outlet and saw the promotional poster. We zoomed into the restaurant and ordered at record speed. I believe our order was keyed in at 4.58pm! Phew! My gigantic bowl of la mian ended up costing only a couple of dollars more than if I had dined at a food court, and much more satisfying!
Scroll down to see more pictures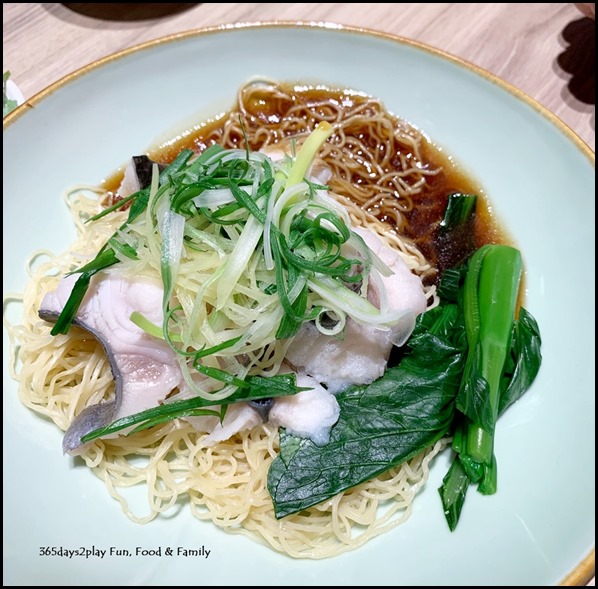 Canton Paradise — Noodles with sliced fish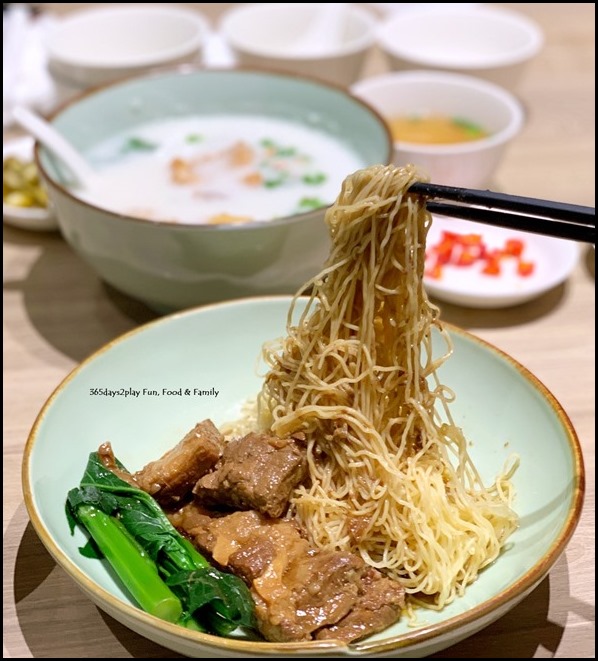 Canton Paradise — Beef Brisket Noodles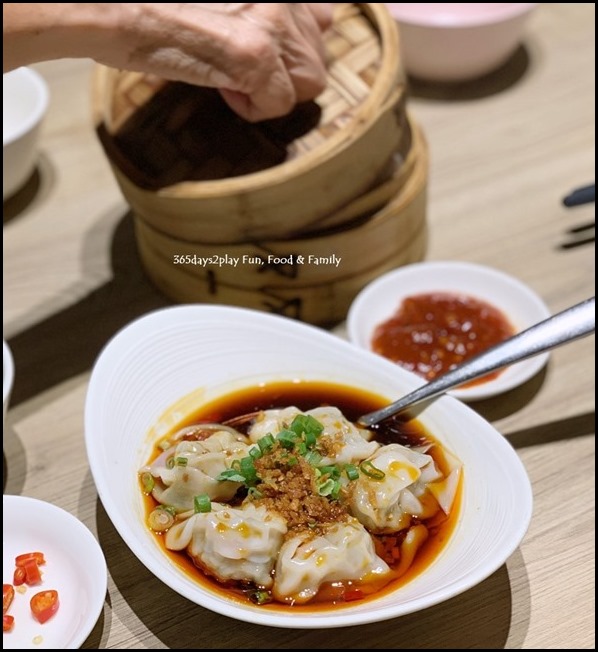 Canton Paradise — Pork Dumplings in spicy sauce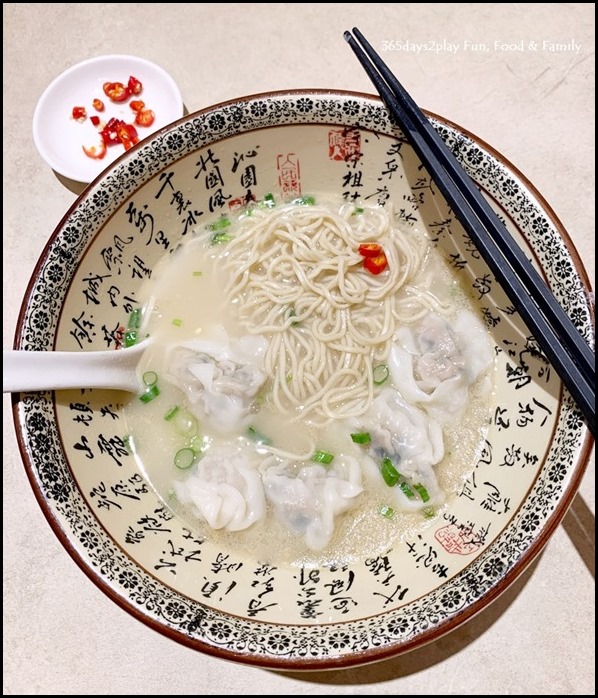 Paradise Dynasty — This is the La Mian with Vegetable Pork Wantons in Signature Pork Bone Soup. $10.50. The pricing is already quite attractive even without the discount. No way you can find a bowl of Japanese ramen for this pricing at a restuarant, and why should Japanese ramen be more expensive than Chinese La Mian anyway? In any case, the broth is robust and there were a generous amount of voluptuous wantons. Highly recommended. 
Some Terms and Conditions (for more information click here):
Canton Paradise
*Exclude noodles selection for Alexandra Retail Centre outlet.
*Not valid at Changi Airport T3 (Public and Transit Area), Westgate and The Seletar Mall outlets.
*Enjoy 30% off at Marina Bay Sands outlet.
Paradise Dynasty
*Not valid at Changi Airport T3.
Click here for Paradise Group restaurant locations.
---
Add me on Facebook, Instagram and Twitter if you want to be kept up to date with the latest happenings in the food and lifestyle scene in Singapore!
---