I made Afghans during the weekend. An Afghan cookie, or Afghan biscuit if you will, are apparently traditional New Zealand cookies. These taste very much like chocolate cookies with cornflakes in them. Apart from shortbread, I think Afghans are one of my favourite cookies! And they are so easy to make. I will share the recipe over the weekend when I get my hands on the Edmonds' Cookery Book left in the Partner's place.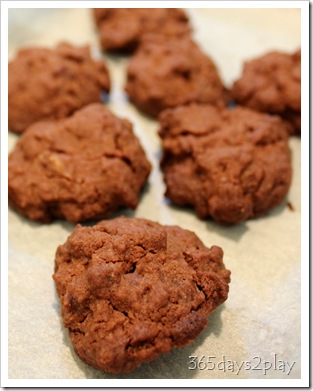 They ought to be iced but I normally don't have patience for that.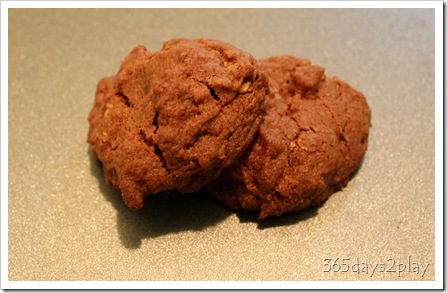 Here's my artistic attempts at making the cookies look appetising, but the yellow plastic bag nearby has obviously casts it not so appetising glow on the cookies.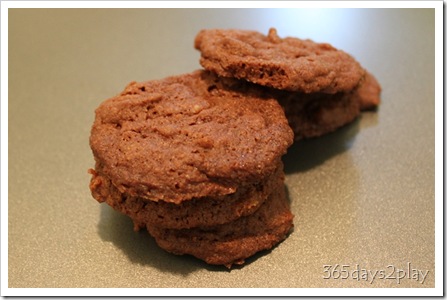 These were the first batch. I must have had too much butter in them, or an oven not hot enough, coz they spread and merged with their neighbours. I also took them out of the oven a tad too early but it wasn't a bad thing eh. These look and tasted like sticky chewy chocolate cookies with a slightly gooey centre! The cookies above had more flour in them. The thing with butter is that some butter is fatter than others. The brand I used must have had more fat in them. Which is why sometimes it's just better to throw the cookbook out the window and just judge for yourself by looking at the texture of the dough. Not on your first try at baking though!