The Katong and Joo Chiat areas are teeming with cafes. It is kind of becoming hard to differentiate one from another, but this latest cafe does stand out from the rest in terms of its offerings. Good Chai People recently opened at 225 East Coast Road, and it is Singapore's 1st chai cafe focusing on artisanal sticky chai.
If you are not familiar with chai, you can think of chai as a spiced milk tea. Apparently chai dates back thousands of years and has antioxidant properties. Sticky Chai refers to chai that's coated with natural sweeteners, as opposed to a powder/syrup form. Basically it is more atas!
At Good Chai Latte, you can get 10 types of sticky chai, ranging from the original Sticky Chai Latte to things like Triple citrus Spiced Chai, Minty Chai and Turmeric Chai. You can still get a coffee-based drink or hot chocolate if you want. But just so the coffee drinkers don't get left out in terms of variety, there's even a Medjool dates coffee or Roasted Cashew Coffee. Very enticing sounding indeed.
Follow me on Instagram for more F&B recommendations
I love chai and since this was our first visit, we opted for the Sticky Chai Latte and the Hoji-chai Latte, which as the name suggests, uses Japanese Hojicha and is lower in caffeine. Found the lattes to be very pleasant tasting. I wouldn't mind if it were spicier or richer tasting, and a bit less frothy, but on the whole I enjoyed them.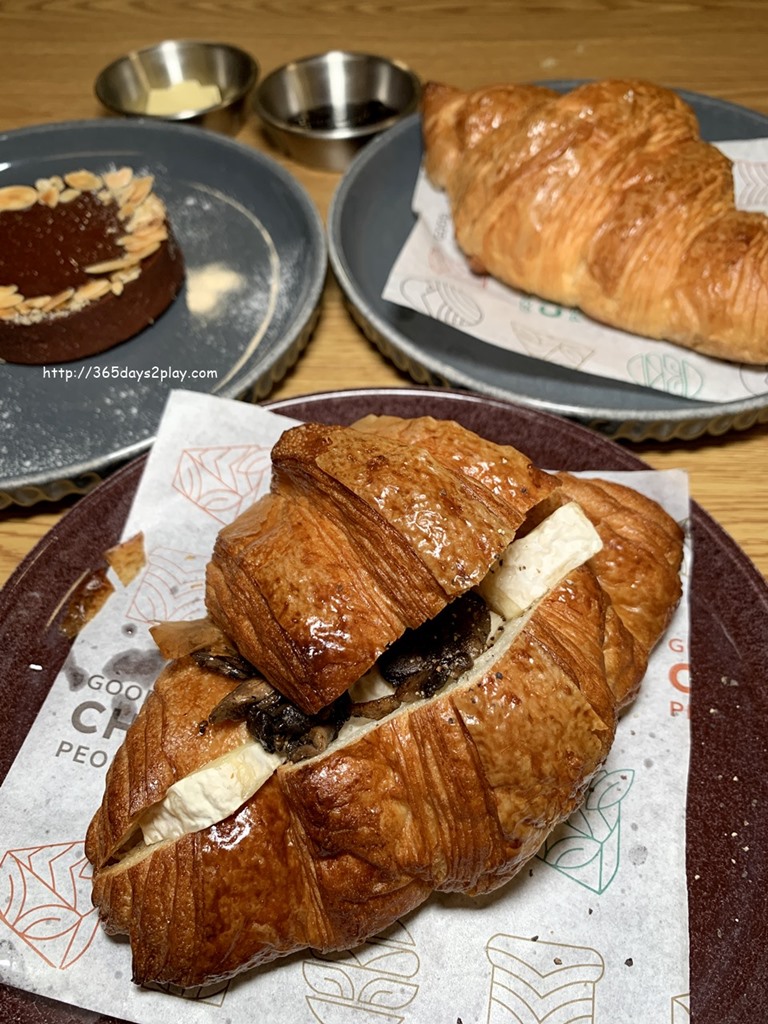 We also checked out a couple of small bites. They have brunch dishes as well as a few mains if you are looking for something heavier. The Brie and Truffle Mushroom Croissant was quite nice. I mean what's not to like about this combination?
Edward also insisted on a plain croissant and we had to top up $1 for jam and butter. The plain croissant was quite dry tasting, which the jam and butter did little to save.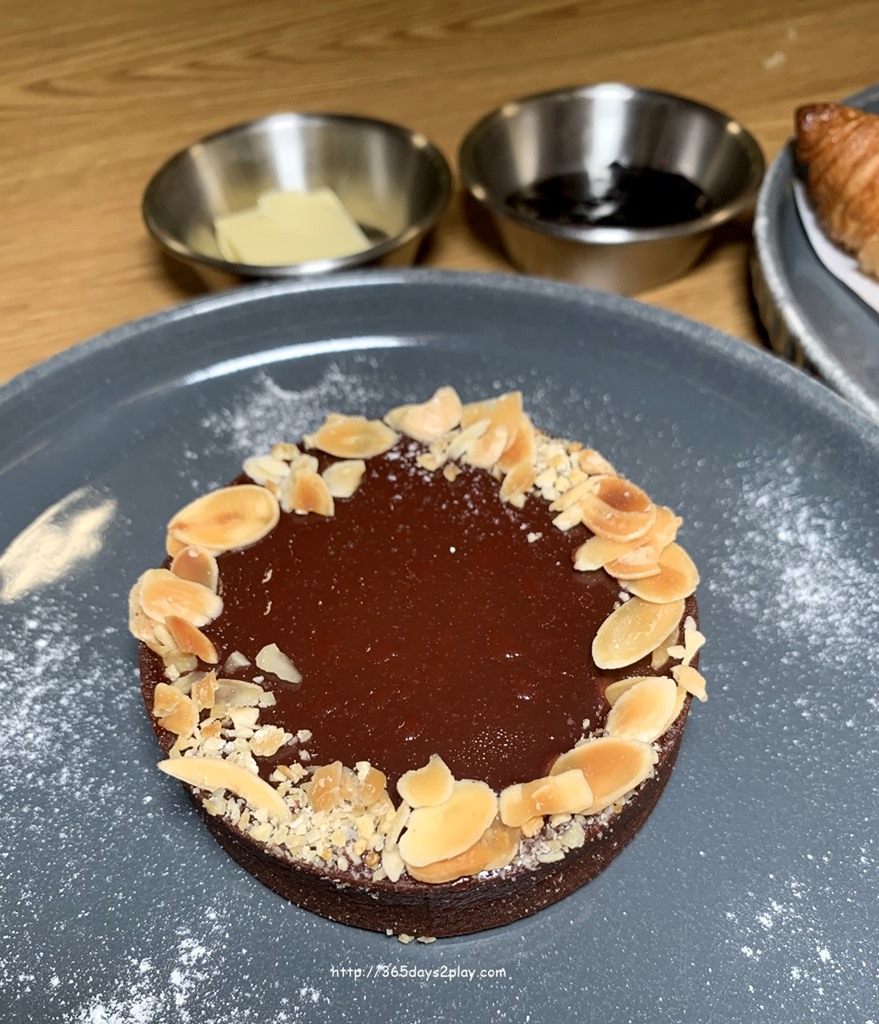 Finally, the chocolate tart. Very rich tasting as you would expect from a tart like this. We had a minor scare when we unexpectedly tasted some peanut in the tart. Usually desserts use almonds or hazelnuts, and was surprised when the staff confirmed that the tart did indeed contain some peanut powder. Thankfully Edward didn't get any allergic reaction from the encounter.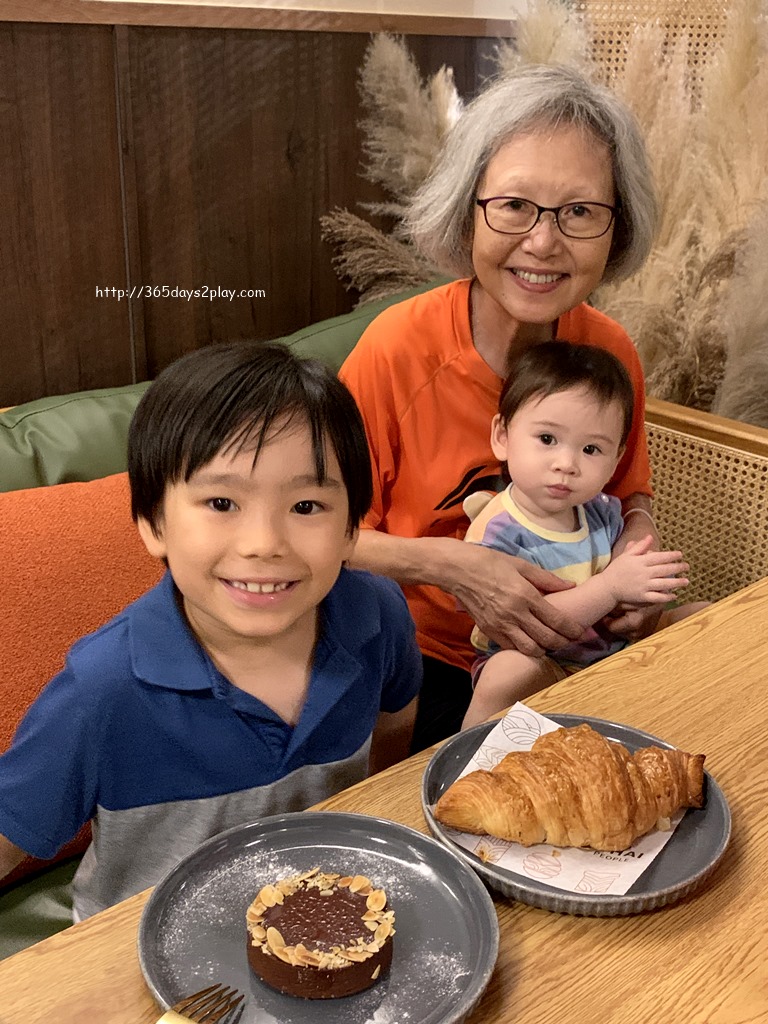 Love how they've done up the space at Good Chai People. If you can, go all the way in to snag the only sofa seat table in the cafe. It has the most instagrammable backdrop! The window seats right at the entrance are pretty cute too. If the weather weren't so hot, it would be lovely to sit there watching the world go by!
Follow me on Instagram for more F&B recommendations
Good Chai People
225 East Coast Rd, Singapore 428922
Tel: 9783 5757
Website | Instagram | Facebook