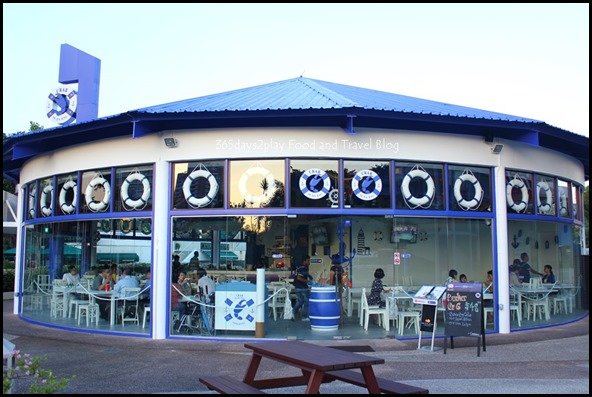 Have you heard of Crab in da Bag? It's the latest thing to hit Big Splash! Be careful how you pronounce it, make sure you pronounce Crab with a "b" sound at the back, lest offend those around you! When I first heard that Crab in da Bag was going to open in Big Splash, I was pretty excited. High time for some refreshing concept to grace this prominent spot here at East Coast Park.
I think a lot of people have the same thoughts as me because it was packed to the gills on the day that I visited. Actually, I visited last Friday for dinner. Thank god I managed to snag the second last table at Crab in da Bag because the rest of the tables were either occupied or reserved, and this was 6pm! By 7pm, the place was totally full, with a queue starting to form. And this is hardly one month after they've opened!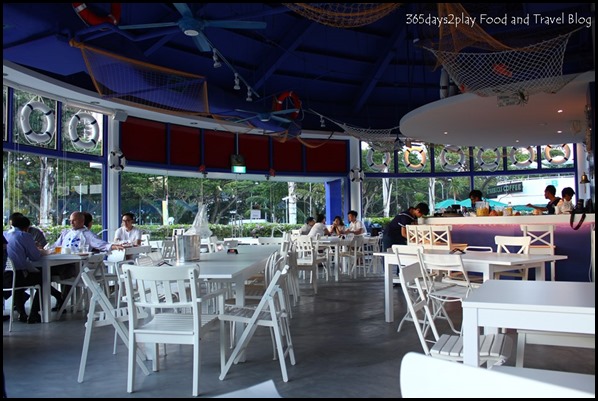 This is how the place looks like inside. Photo taken at 6pm, before the place got filled. The interesting thing about Crab in da Bag is that everything is served out of a bag. There are no utensils here (unless you order rice), you eat with your hands and you leave the shells and all on the table! Not to worry, the staff will lay wax paper on the table so things are still freshly clean until you start forming your own mountain of shells.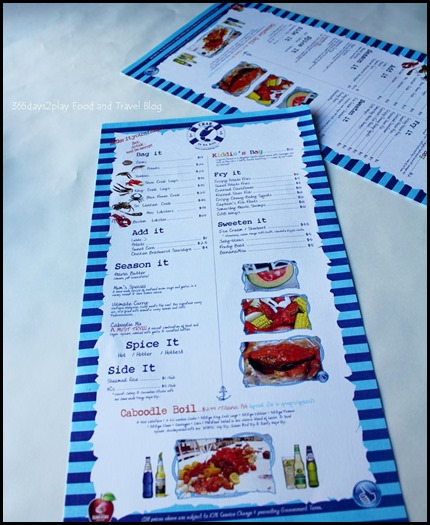 Check out the menu here. You can order ala carte stuff like prawns, crabs, lobsters, yabbies etc. Or you can go for the WOW dish, known as the Caboodle Boil. It costs $299 and comes with 4 mini lobsters, 2 Sri Lankan crabs, 500gm King Crab Legs etc. It's definitely a crowd pleaser. And because it's served from a bucket, EVERYONE in the restaurant will know you've ordered that. Even if they didn't, I'm sure your table will be distracting everyone else with your "wahhhhhs" when the loot is poured out onto the table.