Last Saturday, instead of my usual binge and binge some more routine, I spent an interesting afternoon at Portico restaurant at Alexandra. Portico is helmed by illustrious 28 year old Head Chef Nixon Low and his culinary team. I'd missed out on a couple of previous tasting sessions held, and heard that the food was exemplary. Didn't want to miss out again this time round, even though this time round the focus would be on the upcoming events that Portico will host on the weekends.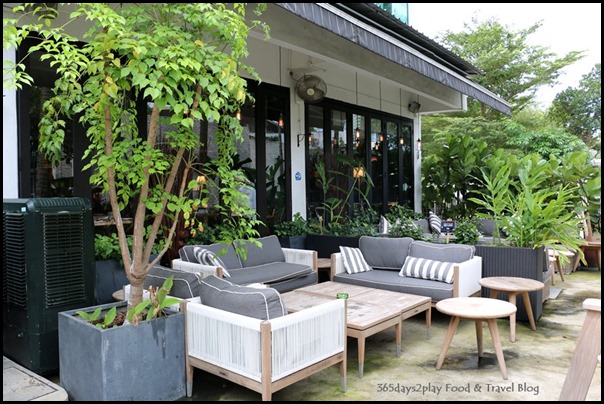 Stepping into Portico is like stepping into a relaxing and lush garden. If you peer closely enough, you'll realise that the plants flanking both sides of the seating area are no normal plants, but edible ones. You'll be reacquainted with them again when they appear in the dishes that you order. I've always been a supporter of the farm to fork concept and the organic movement and it was really nice to be able to witness upfront how the plants outside the restaurant are incorporated into the food.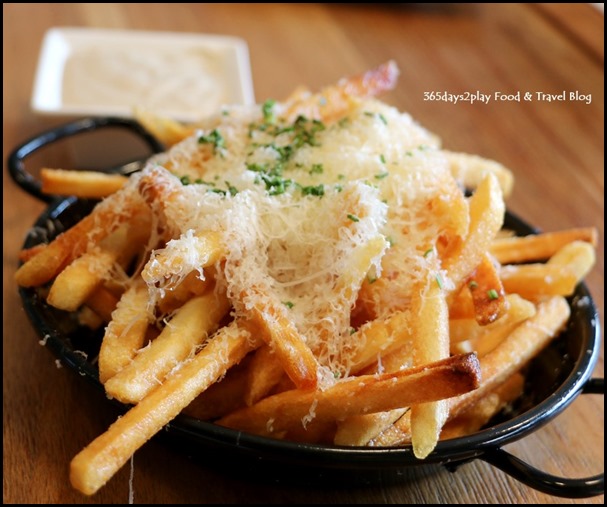 Truffle fries and a ton of cheese to keep the bloggers at bay before the event started proper.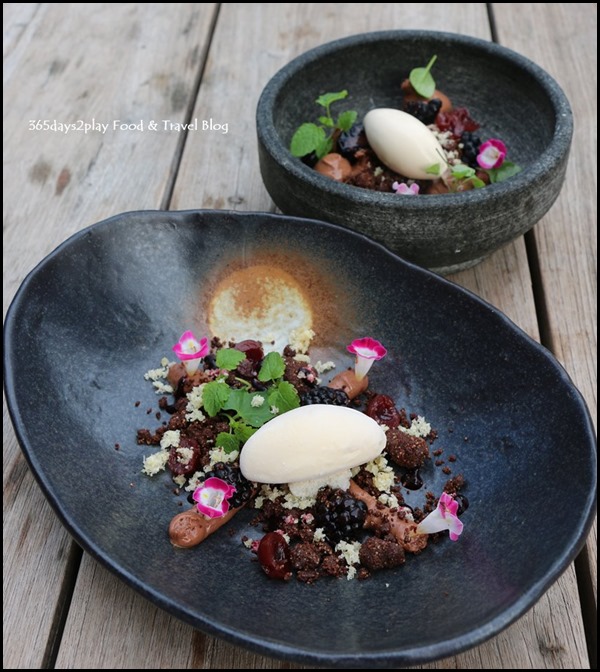 For Saturdays at Portico, diners who come to Portico for lunch on Saturdays are invited to stay back and join in their activities held at 3pm, known as Saturdays at Portico. I was told, even if you do not dine there, you are also welcome to join in as well for free! The above deconstructed Blackforest cake was my creation during the hands on plating class! Well the one in the round bowl is Chef Nixon's model answer, but I think mine ain't too bad either??