I've always been amazed with the tranquil location of Rider's Cafe. I guess it's no surprise from the name that Rider's Cafe is located within the Bukit Timah Saddle Club. It is located just off Eng Neo Avenue, in a woody and forested area that is next to impossible to get to via public transport as it is nearly a kilometre from the main road and pitch dark at night. I'd been to Rider's Cafe several years back on a weekend at about 4pm, and we were one of the few customers there. Imagine my surprise when we went there for lunch on a week day and it was packed! It was a Friday, but still!!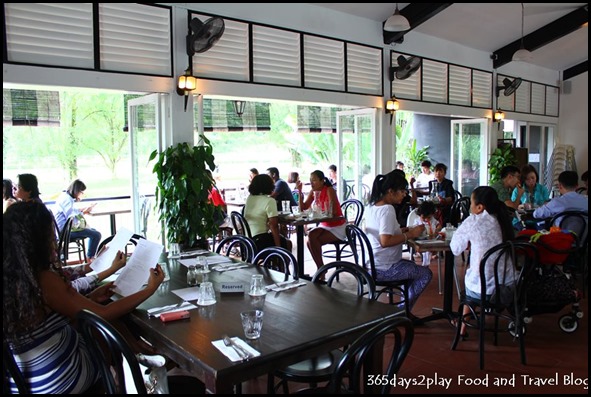 There is no air-con at Riders Cafe but you will hardly miss it because there are fans all over the place, and also the greenery helps take the heat away. Those people sitting at the veranda have the view of the horse training area.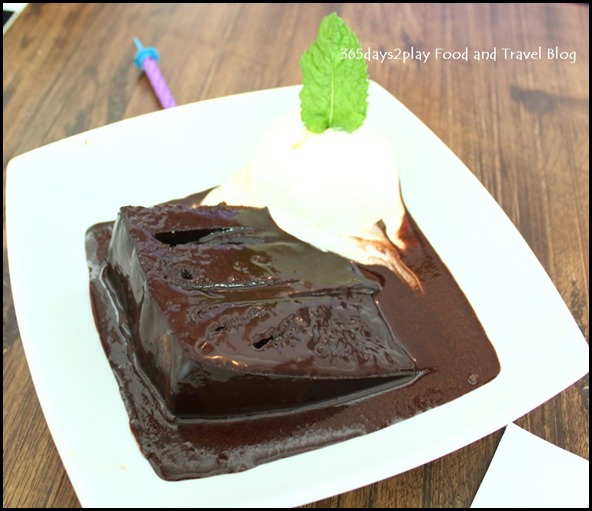 Death by Chocolate Cake $13
Since it was a birthday celebration, let me start by introducing the cake that we ordered. The chocolate cake was SERIOUSLY GOOD and totally lived up to it's name. It is so chocolaty and as if that is not enough, it is swimming in a generous pool of chocolate sauce. And there are hidden pieces of chunky chocolate bits within the cake. I hardly think that a chocolate cake can go much more chocolatey than this. But of course, as with all things in life, there must be balance, so here you go, a vanilla ice cream to join the crowd and make things more sublime. This is definitely one of the best chocolate cakes I have eaten in recent times. If you need to find some comforting chocolate cake, this would be it.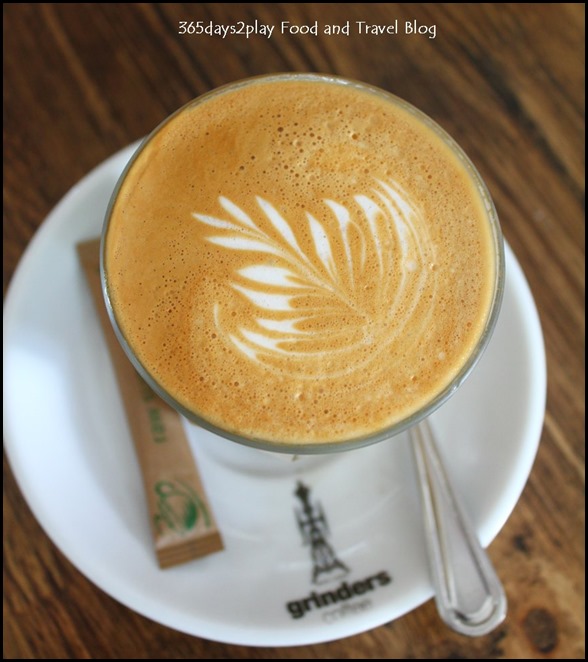 Cafe Latte $4.50