I love it whenever a new restaurant opens near my place! This time round, it's The Big Sheila. It took over the space that used to be occupied by Big Ben. Big Ben used to specialise in selling pies and we went once before, with the intention of returning again, but alas it is no longer there. The Big Sheila is a gourmet western home-style food store located at 15 Swan Lake Avenue, Siglap, Singapore.
Swan Lake is in the Opera Estate area, which I think holds much promise for becoming a little laid back enclave for cafes and restaurants! I really hope that happens, and if it does, remember that you read it here first! The interesting thing about it is that their food is also available for takeaways if you pre-order via The Big Sheila's website.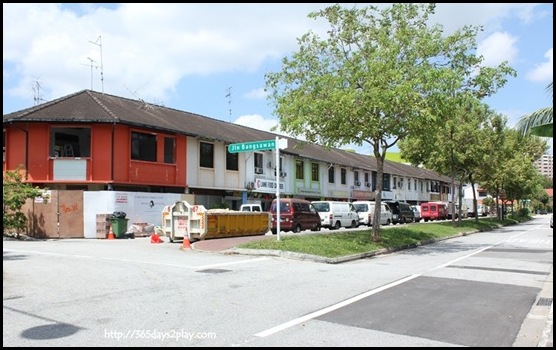 The Big Sheila is opened by Fleur Glover, an expat from Australia. If you didn't know, Sheila is a slang for woman. I would think that that would be a nasty nickname for any woman, but yep, The Big Sheila is Fleur Glover's nickname! Don't be surprised though when you enter that you see many Ang Mohs dining here with their kids in tow. I was the only Chinese when I had my lunch here. And I thought this only happened in Bukit Timah.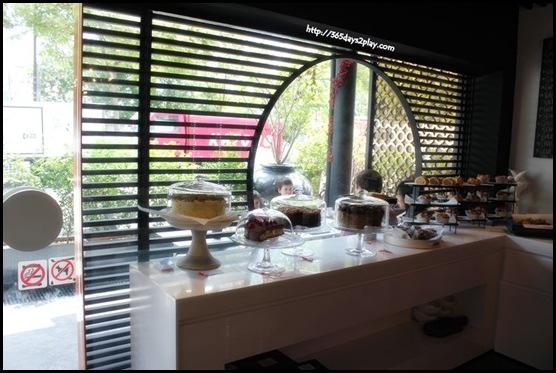 All their cakes were laid out next to the entrance. I really couldn't stop myself from taking pictures even before I ordered my food!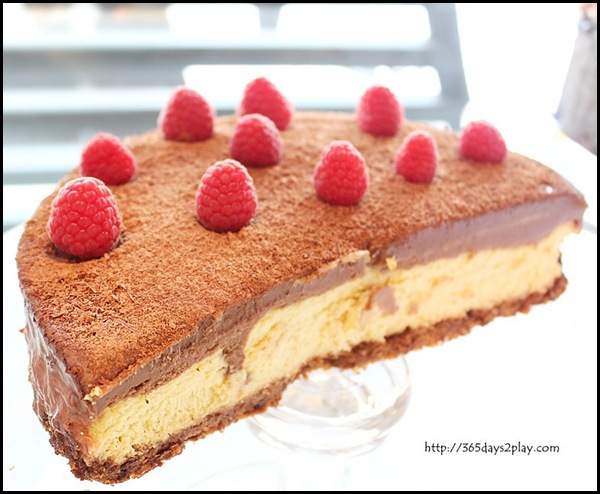 Creamy baked cheese cake with tim tam base and milk chocolate top $13 per slice
Is this not such a luscious looking cheese cake? If not for the fact that it seems a little pricey, I really would have wanted to order one to go with lunch.
The Banker Cake (Whisky soaked prunes, turned in a rich dark chocolate cake topped with chocolate mousse top)
I think Fleur Glover sure got it right when she placed these cakes next to the entrance. Grab your customers attention and after that, it's too late to step out!