Will be getting married at 4 Seasons Hotel. On the day that we signed the contract, we were treated to a lovely meal at One-Ninety Restaurant. We were too busy discussing the contract details hence I didn't even realise that I hadn't noted down the menu prices. Heck, I've also forgotten exactly what we ate, given that this all happened more than half a year ago. Still, I don't want to waste the nice pictures I've taken so this shall be a pictorial review!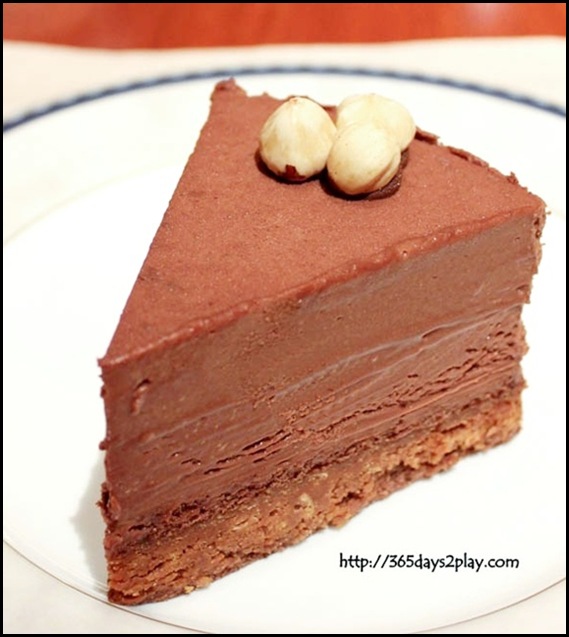 4 Seasons Signature chocolate cake! Costs about $10 and is decadent like hell! A normal human would not be able to finish this piece so it's best to share. Love the intense and heavy chocolate fudge on top, with a thick and crispy granola base. I don't even think there's any sponge cake in this chocolate on a plate!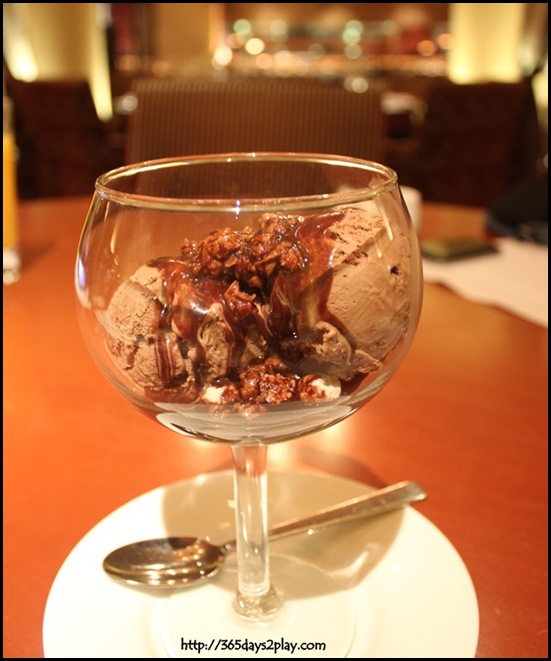 This chocolate ice cream $15 is another good choice to order if you're hankering after something chocolaty and sweet. The ice cream is deeply chocolaty, aided by generous amounts of chocolate fudge and crispy cocopop bits. You know what, for my wedding day, AFTER the wedding, I'm going to order myself this chocolate ice cream and just relaxxxxx after the excitement of the day.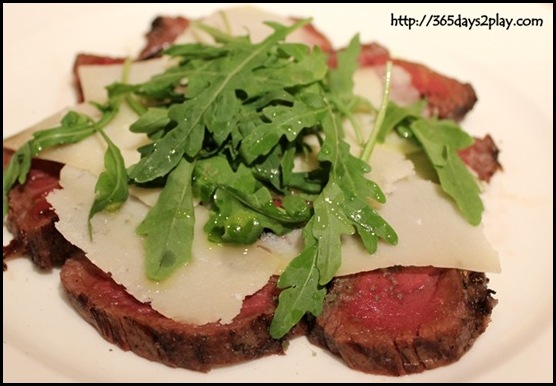 Steak Tartare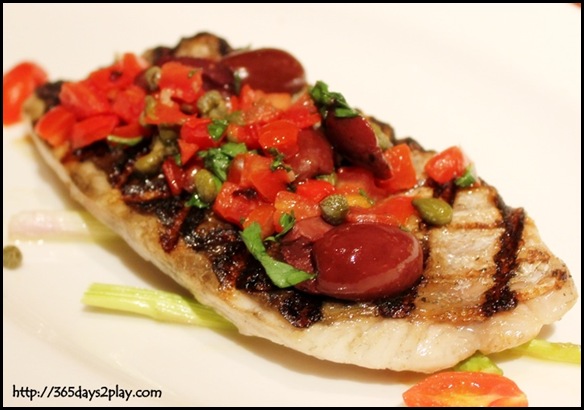 Grilled Snapper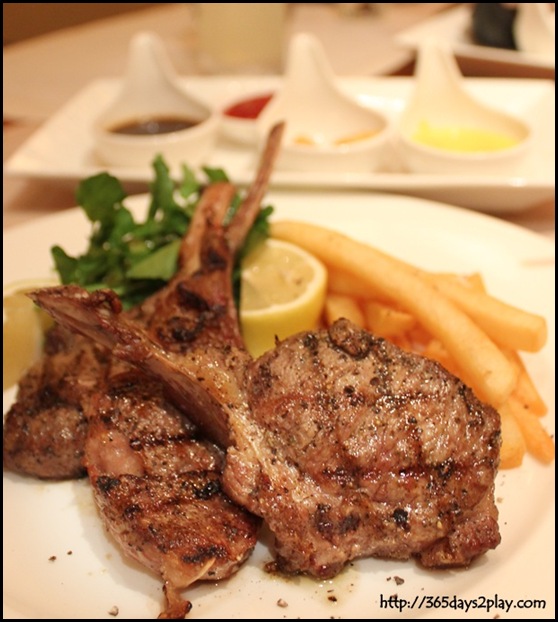 Lamb chops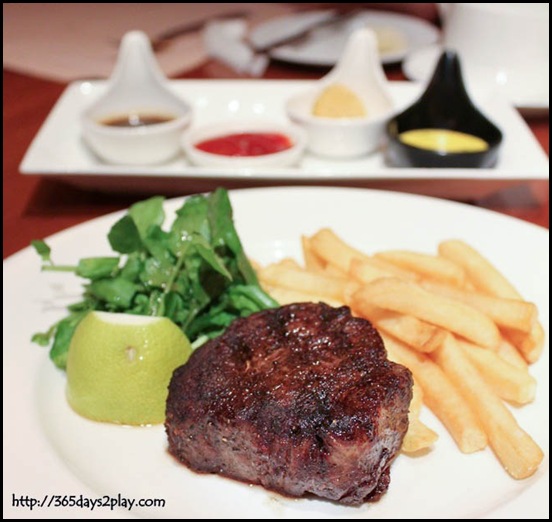 Rib Eye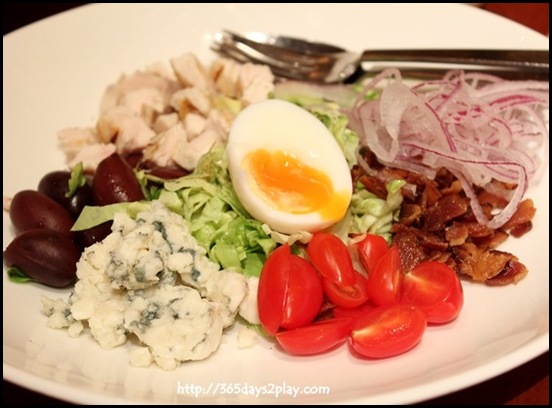 Blue Cheese Salad.
This was one salad that had less vegetable leaves and more of the accompaniments! If you've never tried blue cheese in a salad, you've gotta do so as it's a very interesting experience. Love the oozy egg yolk too. Definitely a very heavy salad fit for a main course, not so sure if it'll be good for dieters though.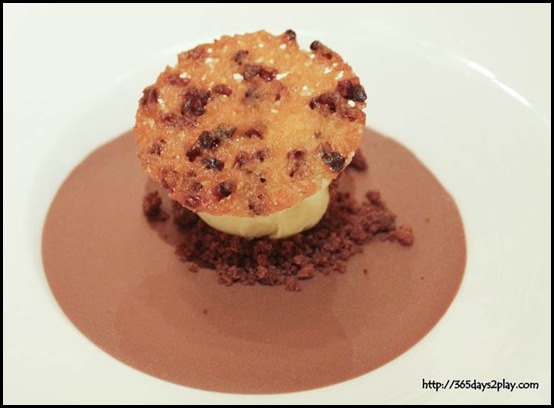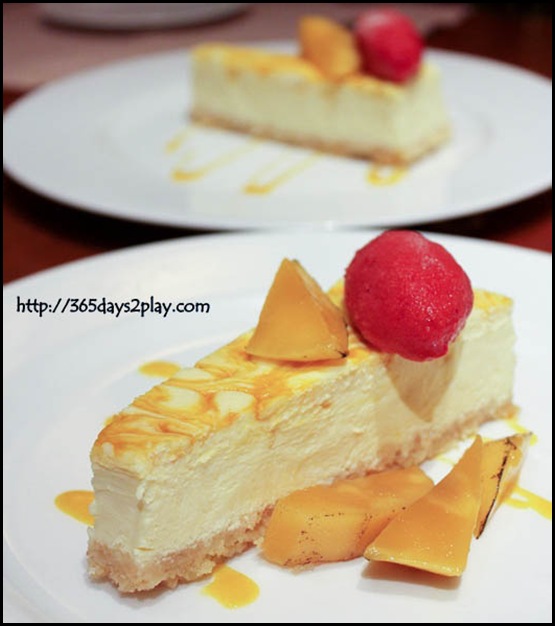 Mango Cheese Cake. Another signature at the hotel.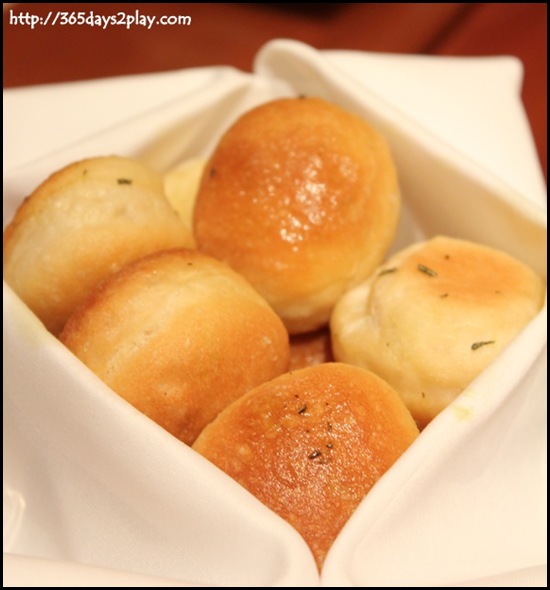 Cute mini bread buns with cheese and herbs.