[Media Invite]
If you have been following my blog, you will know that one of my favourite past-times is enjoying a spot of afternoon tea. I love the whole idea behind it, from the exquisite nibbles, the various teas to choose from, the posh and dainty settings, and the idea of quiet relaxation and good conversation as time stops still, even if just for a couple of hours. But I do know that a dainty afternoon tea is not everyone's cup of tea. Those who like to have their meats and seafood will be wondering at all the small bites.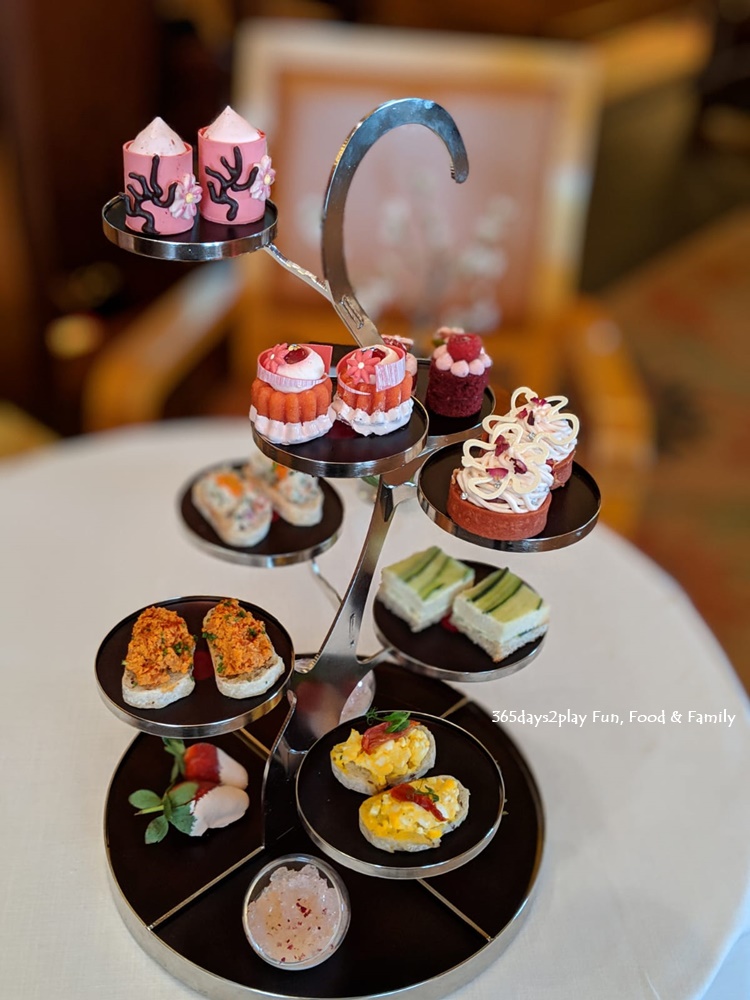 The good news is that Conrad Centennial Hotel has come up with an afternoon tea set that will please all parties. From 1 March 2019 to 12 May 2019, the Sakura Afternoon Tea menu will be available at the Conrad Lobby Lounge. As the name suggests, the dainty sakura has been incorporated into the sweet treats presented in the afternoon tea menu. However, if you dine on the weekend, the afternoon tea set also comes with a seafood platter and and a cheese platter. The seafood platter especially should please those with bigger appetites. Now the dainty eaters can dine with the voracious eaters without any bad feelings. (You know I hesitate to use the word ladies and men, or wives and husbands because I don't want to generalise, but you know who I'm referring to right.)
And a very huge plus point for afternoon tea lovers is that you can have unlimited servings of tea and coffee. What this means is that you can try the various tea flavours and coffee brews without limitation. Most hotels nowadays limit you to just 2 teas/coffees per person, and I have even encountered hotels that do not even offer a second pot of tea, aside from hot water top ups. In reality though, it's very difficult to drink more than 3 types of tea, because that means 3 pots of tea, or coffee for that matter, but I certainly appreciate the option of being able to switch if I want to. Quite a good selection of Ronnefeldt teas too, several choices per type of tea ranging from black tea to Chinese teas and even herbal infusions. The Sakura Afternoon Tea set also comes with a flute of Faive Rose Wine from House of Nino Franco per person, which I wish was refillable!
Scroll down for pictures of the Sakura Afternoon Tea.
Read more »