You know the cafe hopping scene is really heating up when even hotels join in the bandwagon! Check out The Terrace at Conrad Centennial Singapore. Although The Terrace is not officially known as a cafe, I think it has the trappings of one! You want coffee, cakes, pastries, sandwiches, croissants and macarons, they have it all! The best part is you can get hotel service, at cafe pricing.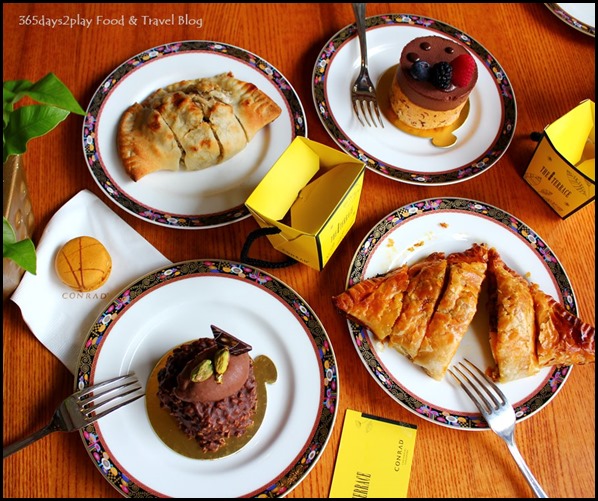 The Terrace offers outdoor seating, but I was told you can still sit indoors at The Lobby Lounge, which makes it feel as if you're having afternoon tea, without having to go for the full buffet. If you're at Millenia Walk checking out the new cafes there and they're full (think Commune Cafe and Patisserie G, and Starbucks too for some odd reason), you now know that you can hop across the car park driveway to Conrad Hotel.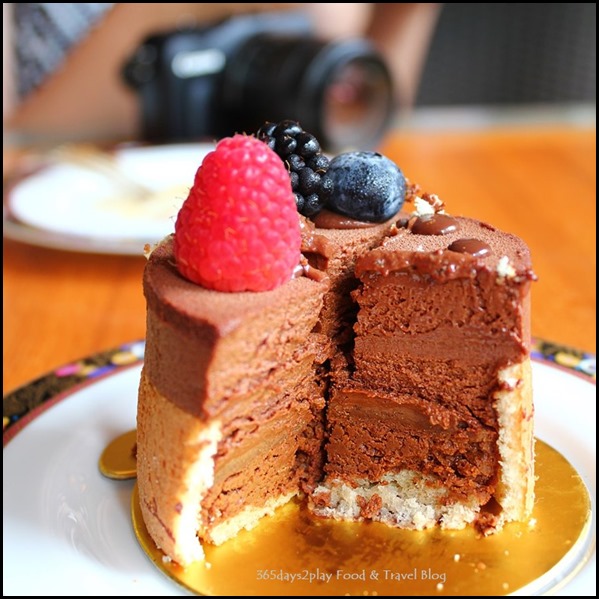 Chocolate Royal Hazelnut Crunch $11 nett
First, a picture to entice you to read further.