I kinda spoke too soon when I said I hardly visit new cze char places because this post will also be about a cze char place we discovered last night. I'd heard about Two Chefs Eating Place a while back when they were featured on TV. I hadn't quite gotten the address but I knew it was somewhere in the West of Singapore. In fact, I had thought it was in Clementi, so when we were cruising around in Commonwealth looking for a place to eat, I casually mentioned it, and it was such a surprise that the next thing we saw was the Two Chefs Eating Place!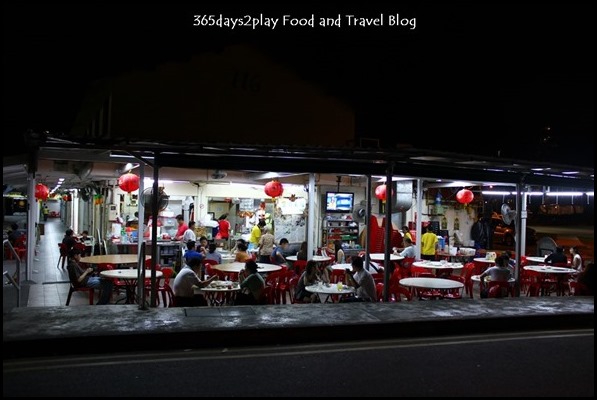 I love how old school the place looks. Seldom find single storey eating places like these except in the oldest of HDB estates. Tiong Bahru's another area where you can find them. It was about 9 pm when we got there yesterday (Saturday), so we managed to get a seat immediately. I've heard that if you go during peak hours, you will have to wait in line.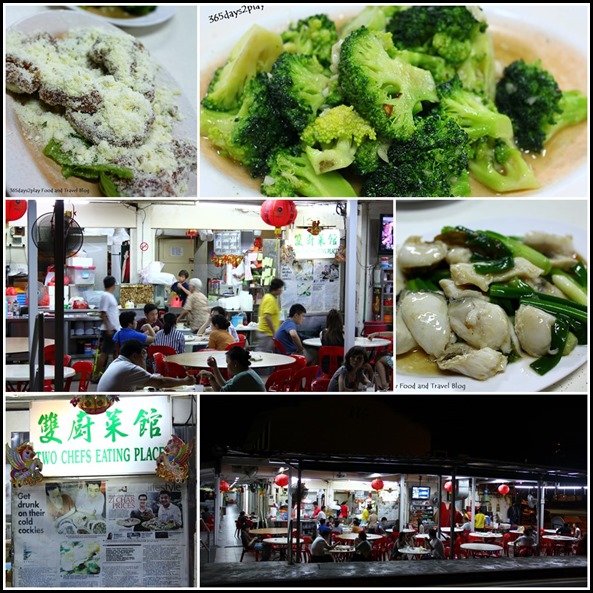 The food at Two Chefs Eating Place is really affordable. At the Commonwealth outlet that we patronised, there was a huge Straits Times article with the header stating "High Class Dishes, Cze Char Prices". I wouldn't say that the dishes are "high class", because they are certainly not presented nicely like what you would expect in restaurants, but the dishes are definitely affordable alright. One of the cheapest cze char places we have been to! We ordered 3 dishes (all small) plus a soup and the total bill came up to $40!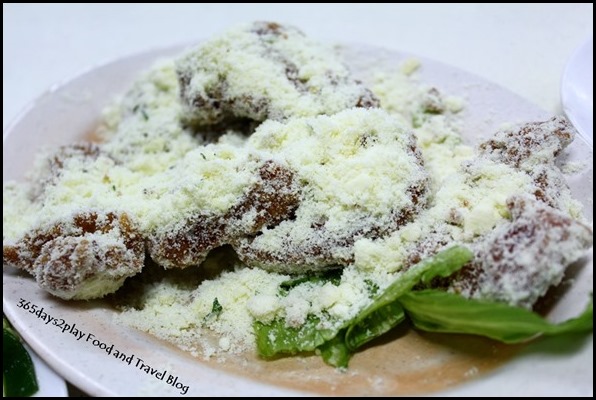 Butter Ribs $8
Not the prettiest of dishes, the butter ribs are definitely a must order if you visit Two Chefs. In fact, this dish was what caught my eye during the TV programme! Nearly all the tables had ordered this butter ribs dish so it's hard to go wrong there. I'm not too sure where the butter comes into play, because the white powdery stuff you see in the picture is milk powder mixed with a good dose of sugar. I've never had anything quite like this before and I must say it was very enjoyable.