*Latest Update as at 12 Dec 2013: Bedok Mall is already open and super crowded, I really wonder where the people have come from! And it feels like more than  90% of the shops are already open for business. From what I saw today, places like Starbucks, ToastBox, Tim Ho Wan, Poulet, Itacho, SK Jewellery, G2000, Charles & Keith, Faces of Spade etc are open. But FairPrice Finest will only be open on 14 Dec 2013 onwards!
Really long queues at all the popular restaurants! Eg by 6.30pm, Tim Ho Wan already had a snaking queue outside their restaurant, and by 7pm, you would have had to wait at least 15 minutes or more at Itacho sushi!
---
Amazing news! For those of you who are living in the East, rejoice because Bedok Mall will be opening on 3rd December! Yes, even though the mall still looks half complete, the insides must be already all spruced up and ready to invite the Christmas shoppers!
Some fun facts about Bedok Mall
Already 100% leased
200,000 sqft or approx the size of Junction 8
About 200 shops spread across 3 floors
Approx 250 carpark lots (doesn't sound like a lot!)
Bedok Mall's basement 2 is linked to Bedok MRT
Bedok Bus Interchange will be above the Bedok Mall
Bedok Residences condo will continue to be built even after Bedok Mall opens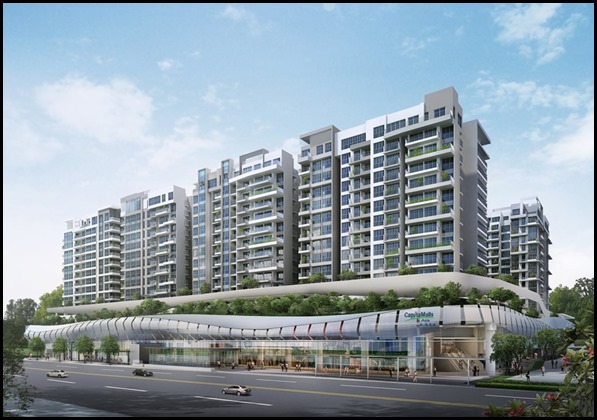 Picture courtesy of CapitaMalls Asia
Christmas Celebrations!
There will be a 4m Christmas tree at the basement made out of 2000, recycled plastic milk bottles bringing festive cheer to all shoppers. Don't forget to go there to get the free lollipops, popcorn, balloons and check out the roving fairies, contortionist, Santa Claus and SNOW!
Shoppers stand to win $100,000 worth of prizes in the CAPITASTAR Star Shower Game. Goodies include umbrellas, Christmas gift wrappers and CapitaVouchers.
And save the date for 21 December when Bedok Mall will be open until 2.40am and will give away $30,000 WORTH OF CAPITAVOUCHERS to lucky shoppers!!!!!!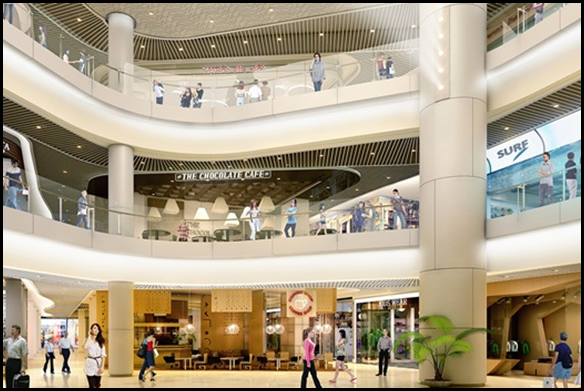 Scroll down to take a look at the shop directory