Day 9 of 365days2play's Honeymoon in Luxembourg, Germany & France
After spending quite a number of days in the Alsace region of France and 2 days in Burgundy, we finally made our way towards Lyon for a 1 night stay. On hindsight, we really should have catered at least 1 more day in Lyon. Lyon is a huge city, and it is quite a joke we spent only 1 day there, but due to certain limitations, it was either 1 day in Lyon or none at all. I chose to still savour the 1 day, and the Partner and I agreed it was the right decision.
I don't even know how to describe the look. At some parts, it kinda looks some medieval castle don't you think?
For one, our 5 star hotel, the Cour des Loges was amazing. It is located in the Old Lyon part of Lyon, where everything is quaint, historic and cobble-stoned! Cour Des Loges comprises 4 restored Renaissance buildings set around a glass-roofed courtyard. You feel like you are in an artwork when you are in the hotel. The rooms are all different-themed, but all so stylish and modern, yet retaining the historic air of the hotel. Unlike the tiny lanes of Old Lyon, the hotel rooms are surprisingly spacious.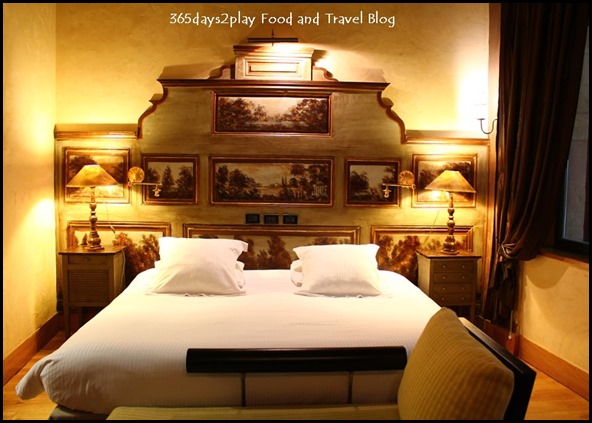 We had a lovely room facing the inner courtyard. Room number 5 if I remember correctly. The room is slightly darker than the picture, but I've enhanced it for you to see clearly. I really love the use of wood in the ceiling and floor, which gives it a kind of Scandinavian feel, yet it is unmistakably not when you study other details in the room.