Day 1 of 365days2play's Honeymoon in Luxembourg, Germany & France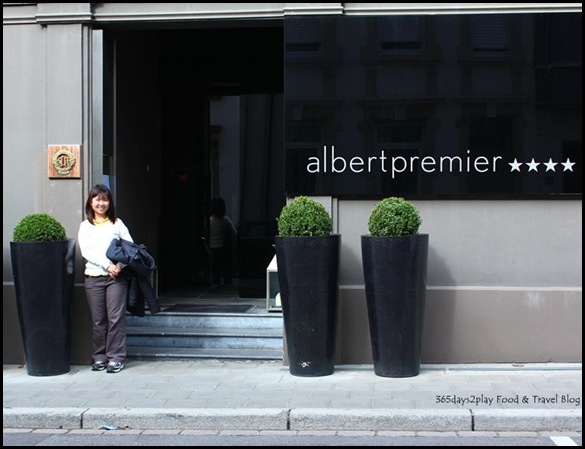 Luxembourg was our official first stop in our 14 day trip through Luxembourg, Germany and France. We made the conscious decision that we were not going to stick to just the mega cities like London and Paris, and that we wanted to be able to experience "country living". After massive planning, we came up with this very unique itinerary of first arriving in Paris via Singapore Airlines, followed by taking the TGV train to Luxembourg (part journey by coach), taking another train to Strasbourg before collecting our car and travelling to Hornbach (Germany), Alsace, Burgundy and Lyon.
I am quite confident in saying that few Singaporeans have visited these areas that I have mentioned because I hardly saw a Chinese person in those areas, let alone a Singaporean. So if you're planning to go somewhere to escape the Singaporean crowd, try Luxembourg and Alsace!
While walking the streets of Luxembourg, I suddenly bumped into a hoard of Chinese tourists, probably the only Asians I saw in my 2 days in Luxembourg. They were all so happy to be able to finally have dinner at the Chinese restaurant. I have to admit there's just nothing quite like having comforting food that you are familiar with, especially if everything else has been so foreign the entire day.
Luxembourg is a lovely little city. The country is only about 3 times bigger than Singapore, but has only a population of 524,853 (as of October 2012). You can read more about Luxembourg in my previous post. I loved that Luxembourg was my 1st stop in my European trip because it is such a relaxing and pretty city to be in. I love city centres which are cordoned off from traffic so that pedestrians can wander the streets easily. Did you know, the official country motto for Luxembourg is "We want to remain what we are". It's admirable that there can be a country brave enough to recognise that maintaining its heritage and culture is as important as building a better economy. Despite the motto, Luxembourg is one of the richest countries in the world. Contrast that to Singapore's motto, which is Majulah Singapura, aka Onward Singapore.
Things are not particularly expensive too. I had the best steak tartare sandwich of my life in Luxembourg, from a cafe costing just 5 Euros! Be warned though, that Steak tartare is referred to as steak à l'Americaine over there. I didn't even know it was Steak tartare, and ate it 6 hours later. It was so delicious I decided to risk any possible stomach upset, but luckily all was fine.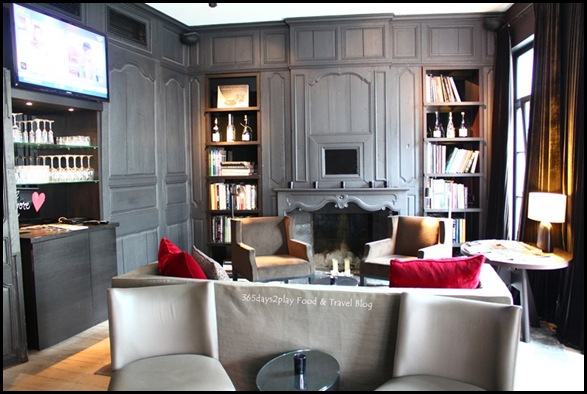 Lobby Lounge of the Albert Premier Hotel
We stayed at the Albert Premier for the 2 nights that we were in Luxembourg, courtesy of the Albert Premier and Small Luxury Hotels of the World. The Albert Premier is a nifty little boutique hotel providing 40 elegant rooms and suites, fine dining in our gourmet restaurant, a library and a fitness and steam room. The hotel is located just off a main road, but we weren't disturbed by noise at all. The hotel is about 10 minutes walk away from the heart of Luxembourg City. Along the way on avenue Monterey , you will pass a park, which has a huge playground with a Viking Ship! If you have children, you must make this a visit! I'm sure the kids will absolutely adore the place! Just across the street from the hotel is a small supermarket chain called the Alima, should you need anything. As with all hotels that we stayed during our trip, WIFI is free! Get your coupon