Did you know that Au Jardin at the Singapore Botanic Gardens will be closing soon? You probably have less than a month to dine there and bid it adieu! I was so glad to be able to dine at Au Jardin one last time, for my birthday celebration last week. Au Jardin has a special place in my heart for many reasons. The most obvious reason is that it's such a beautiful restaurant, sited in EJH Corner House, a conservation status black and white colonial building formerly occupied by the Assistant Director of the Singapore Botanic Gardens. And of course, the Singapore Botanic Gardens, Singapore's most illustrious garden park, may soon receive the UNESCO world heritage site status!
I have been to Au Jardin countless times for business, but only once previously for a leisurely meal. Visiting Au Jardin again this time round for my birthday was bittersweet. Even though I have been here many times, the feeling of stepping into this time capsule once again was no less magical. The food here is great, service exemplary, and the ambience is hard to beat. I dare say no other place in Singapore quite exudes such a unique character and history as this restaurant. I will be sad to see Au Jardin go, and I'm sure many who have experienced the hospitality of Au Jardin will feel the same. If it's any consolation, EJH Corner House will still remain the same though, at least facade wise, as this is a conservation status building. A new restaurant will take over the space, so watch out for my review in time to come.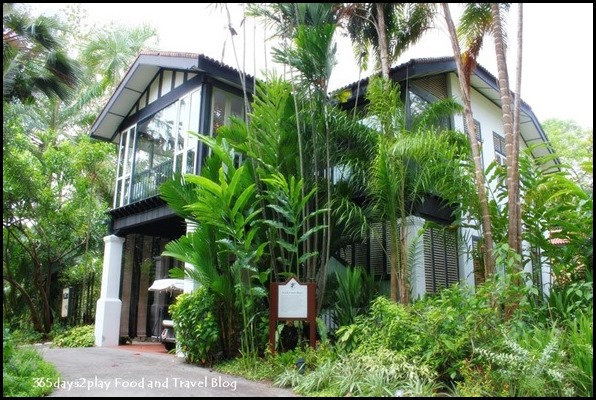 The E.J.H Corner House where Au Jardin Restaurant is located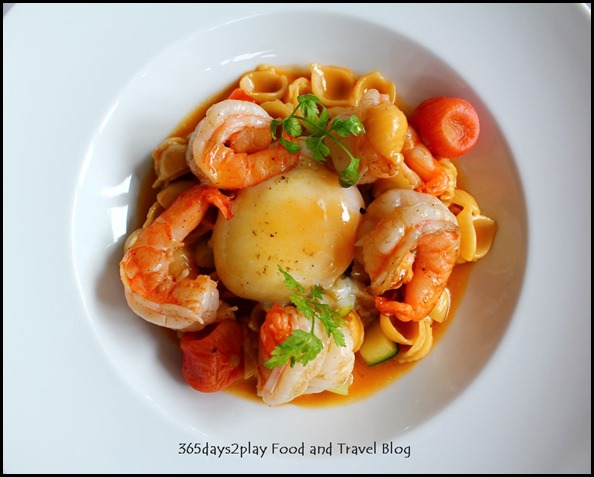 We were there for the set lunch. Compared to the dinner ala carte menu, the set lunch is much more wallet friendly at $45++. It's a 3 course meal plus petit fours and coffee or tea. I would have loved to savour the meal over 3 hours, like I always do when it comes to fine-dining, but alas the Partner had to go back to work!