Day 3 of 365days2play's Honeymoon in Luxembourg, Germany & France
After 2 days in Luxembourg, we had to tear our thoughts away from Luxembourg and move ahead with the rest of our trip. How I wish we had more time to spend in Luxembourg. The city is so compact and pretty. Luxembourg city isn't huge like London or Paris, and it certainly doesn't have the grand imposing palatial buildings celebrating past glories, but Luxembourg exudes quiet charm in its own special way. I have a bad habit of dwelling too much on what has past. I feel melancholic that it's over, and I need quite some effort to remind myself that the rest of the trip awaits me, and that it could actually quite possibly be even more exciting!
So, to get to my next destination, which was to be Strasbourg, we had to take the TGV again. Unlike the train from Paris to Luxembourg, this train reminded me very much of Harry Potter!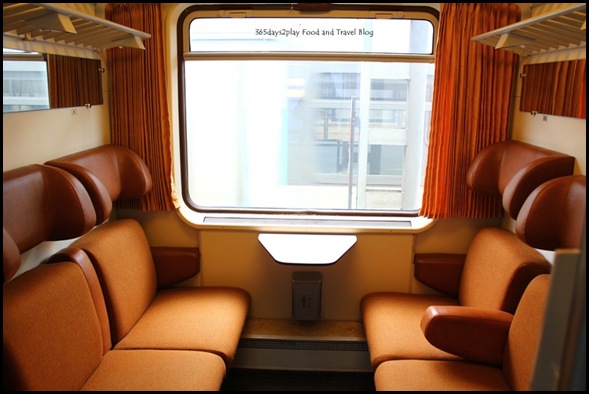 I've taken a few train rides during my travels in Europe, eg London to Bath and Bristol, Norway's Flam to Oslo, but I've never actually been in a train where I have my own cabin! Tell me it's not like how you envision the Famous Five from Enid Blyton to have travelled during their time?? I was so excited to be in a quaint cabin like this I took many photos, hopping in and out of the train as well!