Did you know it's less than 2 weeks to Christmas? At the start of the year, it always feels like such a long time to wait till Christmas comes, but before you know it, the Christmas season has descended upon us full blown. How I wish Christmas was a week long so that I may have time to indulge in all the festive treats! Don't you feel like Christmas Eve and Christmas Day is just not enough days to celebrate?
It's not been my practice to buy log cakes for eating at home because I've always been so caught up in making my reservations to dine outside. But this year, just to make the house a little more festive (for Baby you know), I might just purchase a log cake to "adorn" the house.

Mandarin Orchard has FOUR log cakes to choose from, each one sounding more decadent than the previous! The Valhrona Chocolate log definitely has my name on it, me being the chocolate lover…. But really, the hazelnut mango yule log sounds good too. How to decide?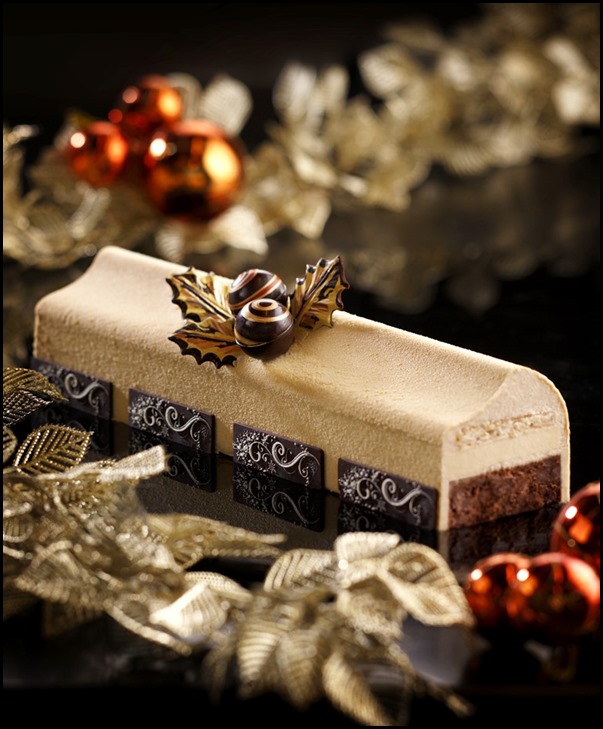 Valhrona Delicious Dulcey Yule Log $80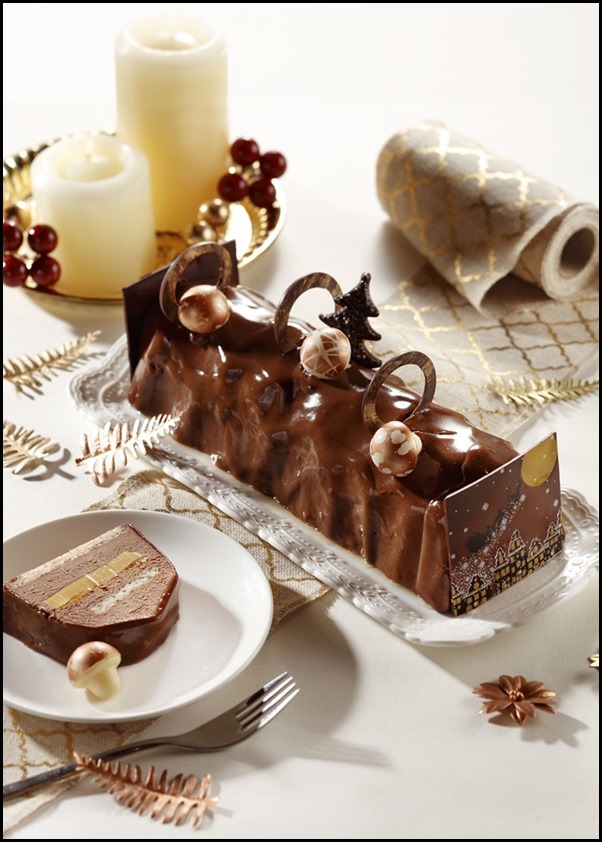 Hazelnut Mango Yule Log $80