[Media Invite]
Here's another update on another F&B business that has been around for awhile! Did you know the Marmalade Pantry has been around for 18 years? They opened in 1999, and after a few location changes, are now located at ION Orchard, Oasia Hotel Novena and Oasia Hotel Downtown. Thanks to the ION Orchard outlet, I've always had the impression that The Marmalade Pantry is the place to see and be seen, and I guess that is still correct because it is almost always full house there! If you want to beat the crowds, you can try the Oasia Hotel Downtown outlet, which is very much more spacious.
Anyway, The Marmalade Pantry has recently done another revamp to its menu, with a focus towards new interpretations to existing favourite dishes. The dishes are meant to be unfussy and to score on taste. Scroll down to see the new dishes, as well as the revamped line-up of cupcakes. Has your favourite cupcake been retained?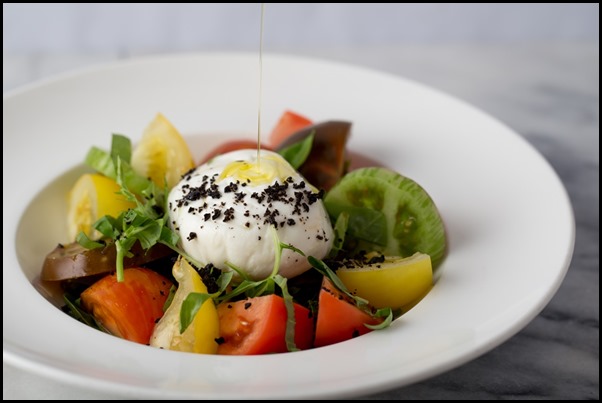 This Spanish Heirloom Tomatoes & Burrata Cheese is an elevated version of the traditional Caprese Salad, but using burrata and seasonal heirloom tomatoes. Arbequina (olive) oil is used.