After the wonderful Valentine's Day Dinner at Marmalade Pantry at the Stables in Bukit Timah, I was privileged to be invited again to sample Marmalade Pantry's more popular dishes, as well as the dishes that are only available at this outlet and not at Orchard ION.
If you have the time, do visit Pantry at the Stables during the day as you would be able to better appreciate its unique dining location surrounded lush greenery which surrounds the Bukit Timah Saddle Club. Night time is also good if you are looking for a romantic evening. I will warn you in advance that it is really pitch dark beyond the restaurant area, so it is not possible to walk out unless you feel extremely brave. Hmm, the lack of light might actually make this a good place to catch some of Singapore's night sky.
It was a nice quiet evening for me, Wilson of http://Gurkhason.wordpress.com and Melissa of http://Melicacy.com. We got to sample a great many dishes and it was a wonder how we even managed to stumble out the restaurant.
I always end up posting desserts last if I'm doing the post in chronological order, but I think I'll give the desserts some airtime today because the cupcakes are just so pretty!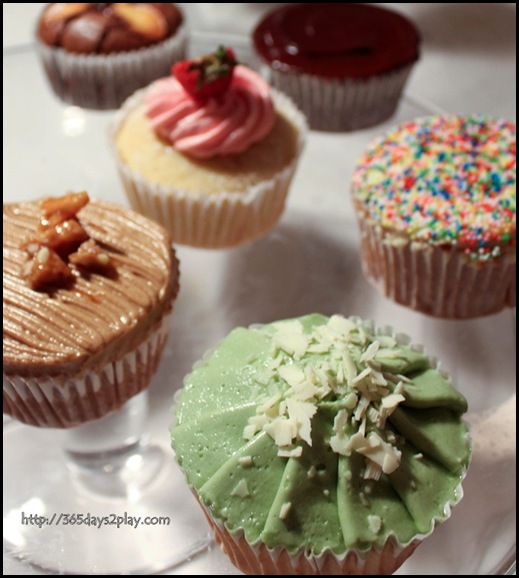 Don't you think the cupcakes look so luscious??? My favourite has always been the Hazelnut chocolate cupcake, which is the one on the top right. If you're a fan of Nutella you would love it! The nice thing about Marmalade Pantry's cupcakes are that the frosting is pretty thick and flat, which makes for easy eating. I don't really fancy those with sky-high frosting as it just seems a little hard to eat and most times you try to lick the cream off first anyway to avoid having any land on your nose.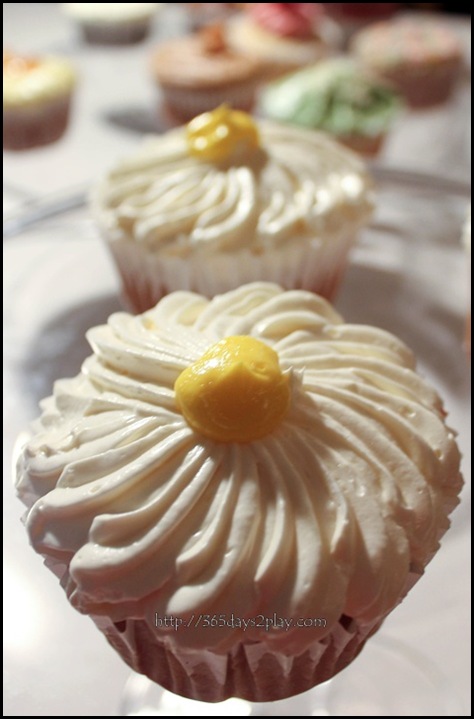 A creamy one which I didn't try, but it does look so pretty though!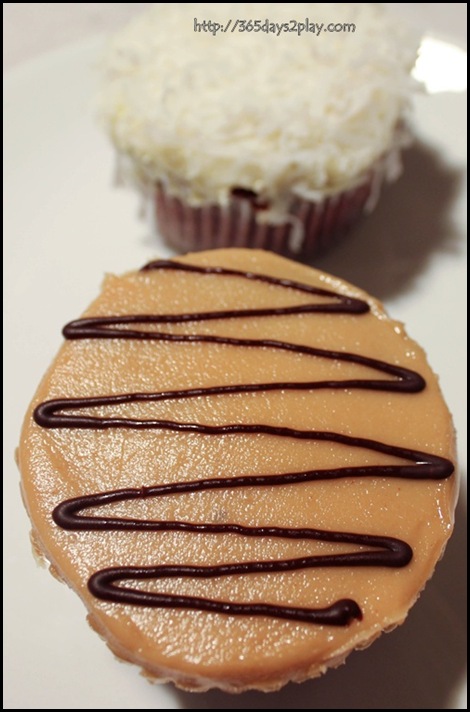 This is the Elvis Cupcake, which is banana cake with a peanut butter frosting.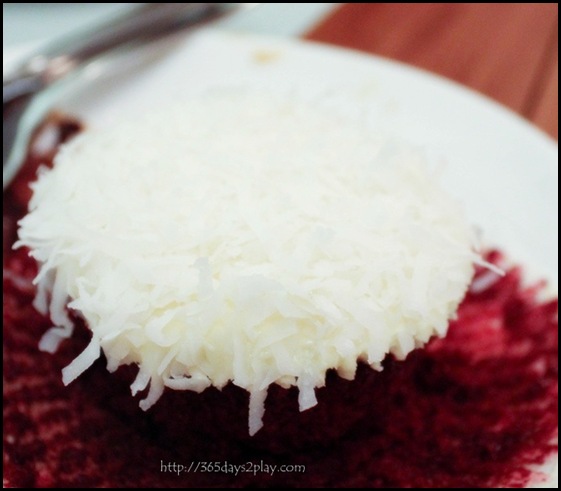 A favourite for many ladies, the Red Velvet cupcake. The redness comes from beetroot juice that is used.