Mimolette no longer exists and in its place is now Pantry at the Stables, by the same group The Marmalade Group. I was there courtesy of FoodNews to sample the Pantry's Valentine's Day Menu, but before we got down to the food proper, I just had to walk around the premises snapping photos. It had just rained so the temperature was cool with a soft breeze. Wish it was like that every single day!
Absolutely love the ambience at Pantry at the Stables. First of all, it's located in the Bukit Timah Saddle Club area, so basically it's nestled amongst lush greenery with no sound of passing cars at all. In fact, it is 1 km off the main road, so unless you aren't in heels and you don't mind a nice hike, it's advisable to drive or take a taxi. Once in a while, horsies will walk past. You can see them if you sit in the al fresco area. I also love the white against black decor of the place. Its just so rustic and peaceful! Come early while it's still bright to enjoy the view!
Guys! If you're searching for a romantic restaurant to spend Valentine's Day in Singapore, consider the Pantry at the Stables! It's super dark outside, rather dim in the restaurant and super secluded! Even if your date gets bored with you half way, she won't be able to run away unless she calls for a cab!
I'll leave you to enjoy the photos while I catch up on my beauty sleep. Will post about the wonderful advance Valentine's Day meal I shared with Shasha of FoodNews and Mr Keropokman.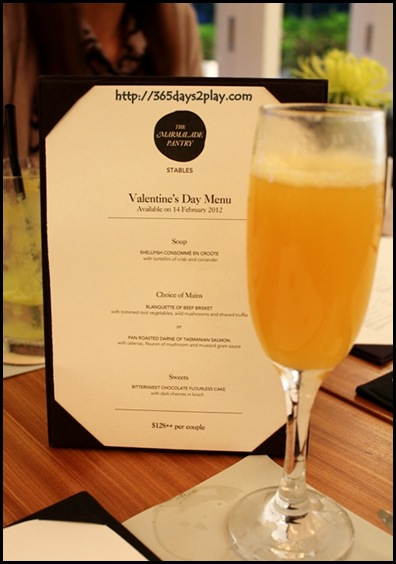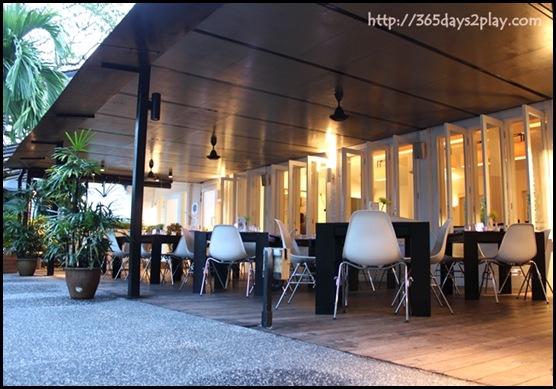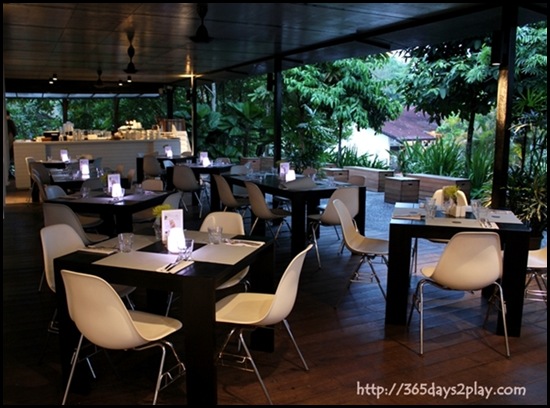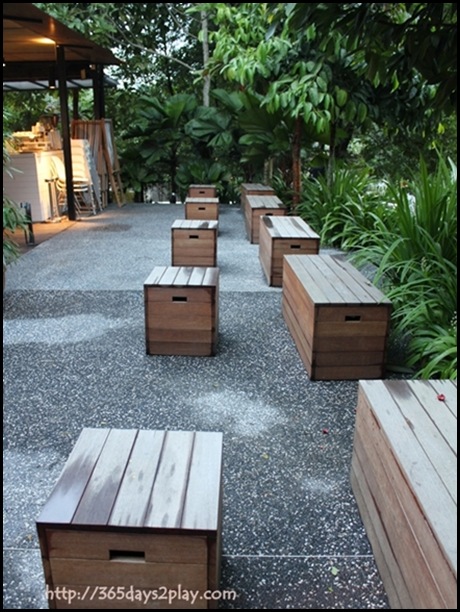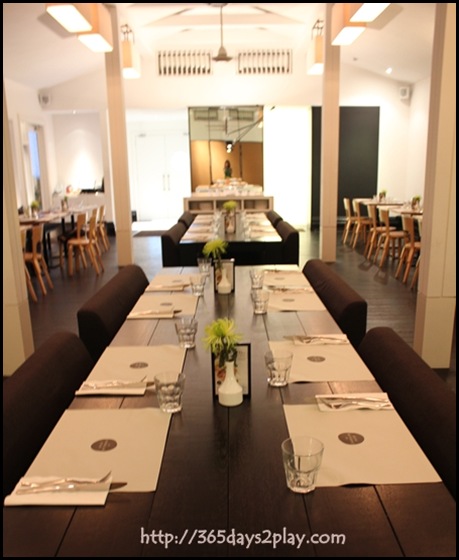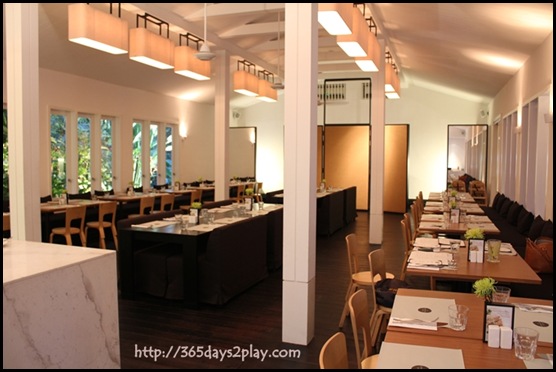 I think this would be a nice place to have a small wedding reception. In fact, the Pantry already does solemnizations in another al fresco area at the back of the compound. The slanted roof kind of makes it look a bit church like, no?
Pantry at the Stables
55 Fairways Drive Singapore 286846
T: +65 6467 9328
F: +65 6467 1608
Reservations: +65 6467 7748
enquiry.stables@themarmaladepantry.com.sg
http://www.themarmaladepantry.com.sg
Tuesdays to Fridays : 3.00pm to 11.00pm
Saturdays and Sundays : 10.00am to 11.00pm
Closed on Mondays