*Media Invite*
I guess with the posting of this post, Christmas 2013 is well and truly over. I always have a bit of a problem "letting go" of Christmas. December is such a time of merriment and holiday feel, and the adrenelin rush of making sure all the presents are bought and Christmas plans made. And it all just seems to literally pop and disappear come December 26, but nothing spells end of Christmas as starkly as seeing all the Chinese New Year decorations come up in full force overnight. I think I would very much prefer Chinese New Year to be in February, thank you very much. But that's not to say that I loath Chinese New Year. I love it in fact! You'll probably find me writing a similar post about Chinese New Year come February this year!
I had an early taste of Chinese New Year via the media tasting held at Crystal Jade Golden Palace at Paragon Orchard Road, last month in fact. Even though I was in a Christmassy mood then, I must admit that the food that was served was so delicious, I almost contemplated having a Chinese meal for Christmas instead! (In the end I went for Regent Hotel's Christmas Afternoon tea, one of the best places for afternoon tea in general)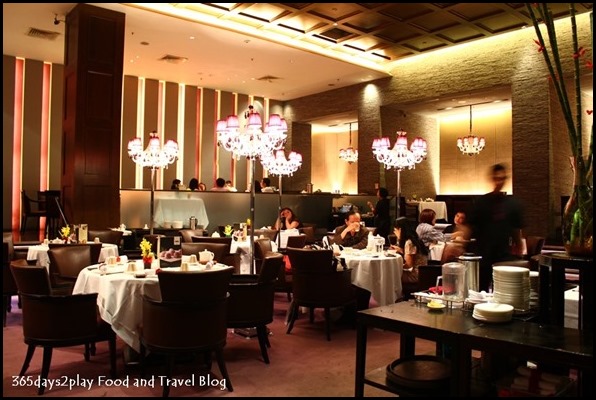 Most people are familiar with Crystal Jade Kitchen, which is the more casual restaurant serving affordable Chinese dishes. But did you know that Crystal Jade also boasts a line of more fine-dining/premium restaurant such as the Crystal Jade Palace Restaurant at Takashimaya, Crystal Jade Premiu at One degree 15 Marina Club Sentosa Cove and Crystal Jade Dining IN at Vivocity. We had our reunion dinner sampling at the Crystal Jade Golden Palace. The restaurant looked really posh, even more so than the Vivocity and Takashimaya one I feel. If you're looking for a fine-dining Chinese restaurant, you gotta check out Crystal Jade Golden Palace!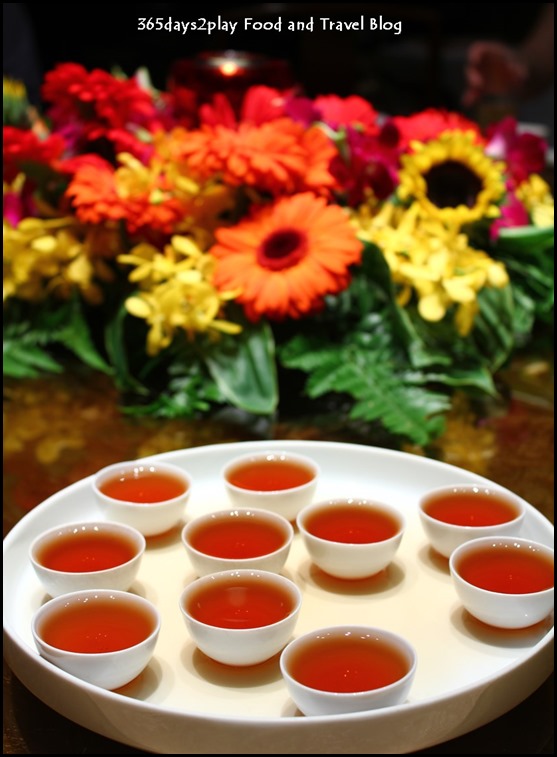 First up, some tea to cleanse the palate and sooth the throat