Did you know that Percolate Coffee is 5 years old? Percolate Coffee's probably the cafe that I have visited the most since my cafe hopping journey, thanks to its location in the East. And in this fickle F&B industry where customers continually search for new places to Instagram rather than to keep patronising the same place, 5 years is indeed a laudable milestone.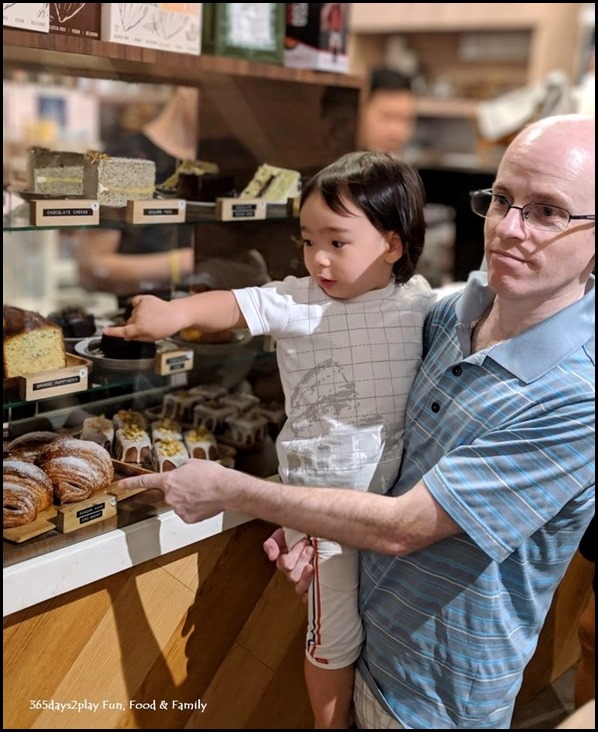 What happens when the toddler wants something different from what you want? Who wins?
The coffee is good (and so is their iced chocolate which is what I always order), somewhat more affordable than town prices, and always friendly faces here. I thought I should cobble together the photos I have taken in my numerous visits here. They also have a broader food menu now as compared to when they first opened. Some of the interesting sounding things they have include prawn curry mash, unagi soba, cheese croissant + curry dip and a number of croissant sandwiches with various fillings. So far, savoury food-wise, I've only tried the curry egg mayo a couple of times and loved it.
Scroll down to see more pictures of coffee and cakes, plus a couple of food photos taken by other people, credits below. And also, more pictures of Edward.