Those of you living in the East, especially in Bedok, I have good news to announce! There is a new cafe on the block!  I'd known of the empty unit a number of months back, and I had thought to myself that it would be a good spot for a cafe. And guess what, last Wednesday while travelling past in a taxi, I spotted the new Percolate. I think I shouted so loudly that both the Partner and the cab driver had a shock! Luckily our stop was just the next street, and we quickly made our way to the cafe. Apparently Percolate opened just last week on 31 March!
Even until now, I find it such a dream come true that I now have a cafe in my neighbourhood to call my own! It takes me just 2 minutes to walk to the cafe, and 1 minute if I run. I feel like my neighbourhood has been upgraded! Check out these pictures below. I'll do a longer review once I try more of the items here. Now, when we just want a quick cuppa at night, we don't have to think 3 times where!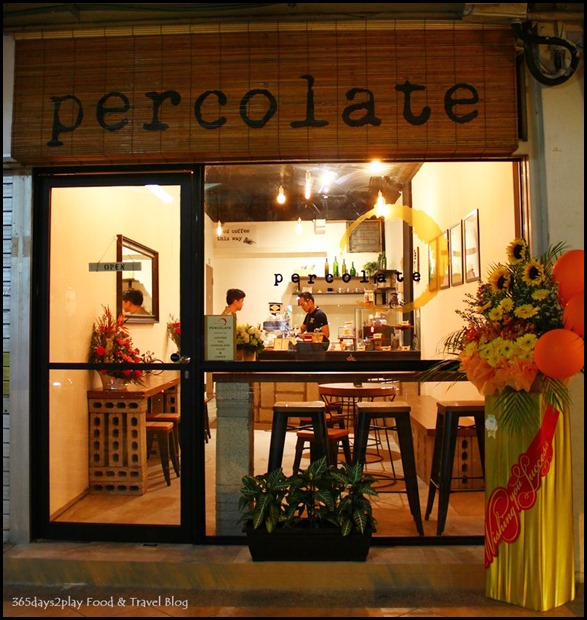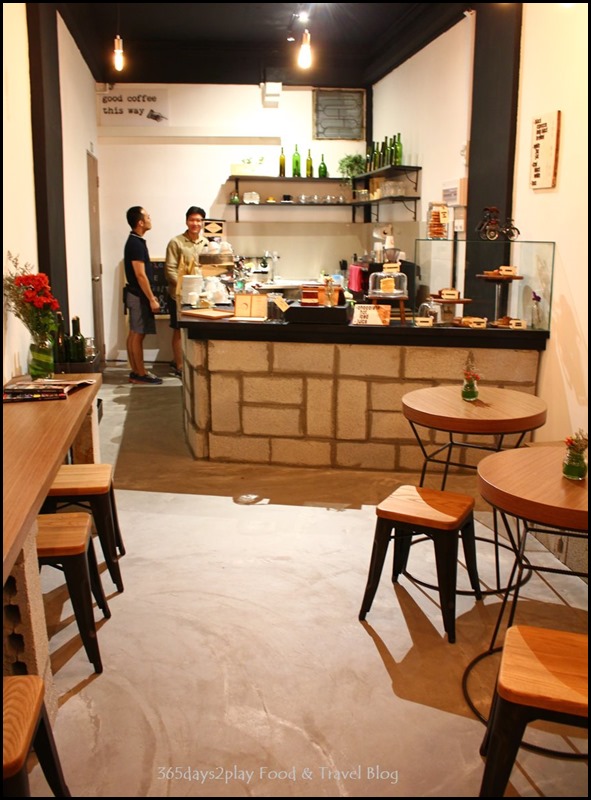 Percolate is owned by Avin and Vincent who are really friendly. I can really sense their passion for making good coffee.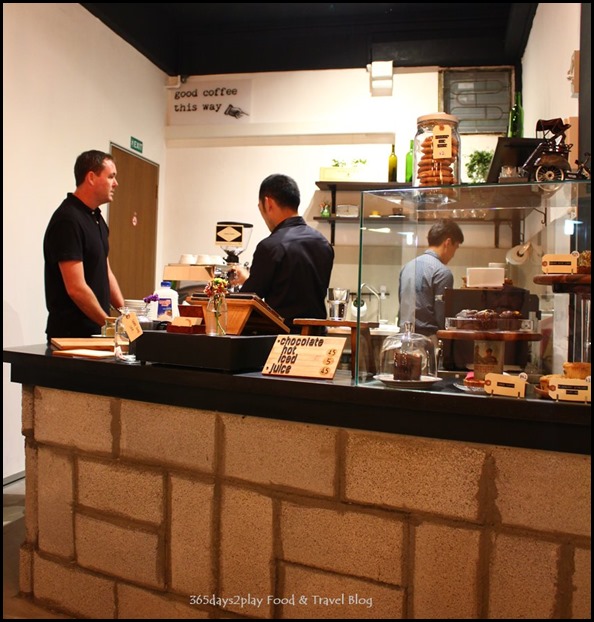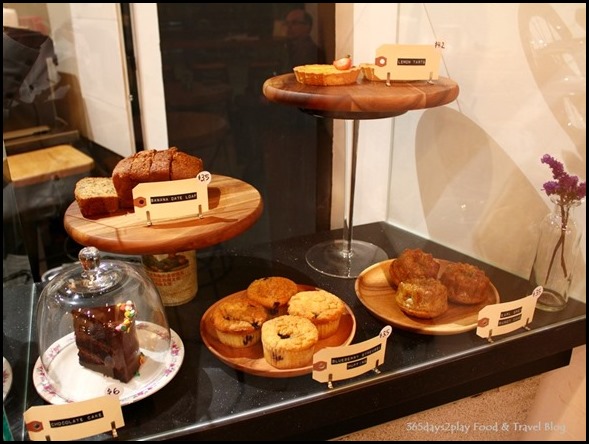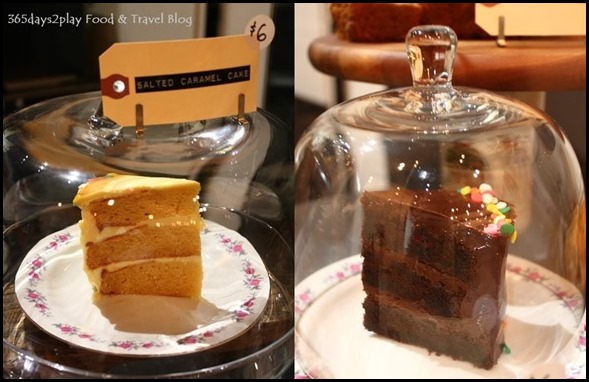 Cakes are sourced from a secret baker in Katong.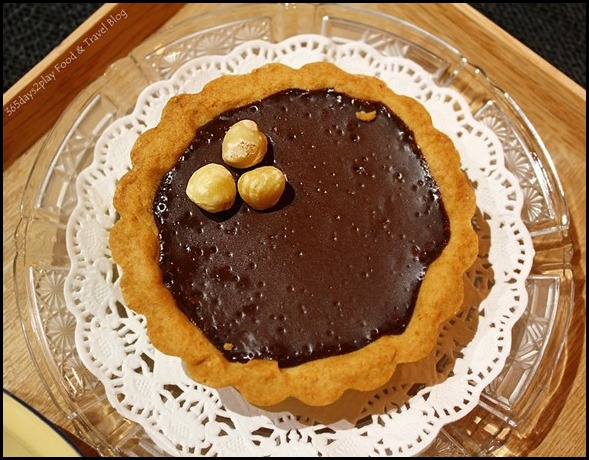 Chocolate tart, only $4!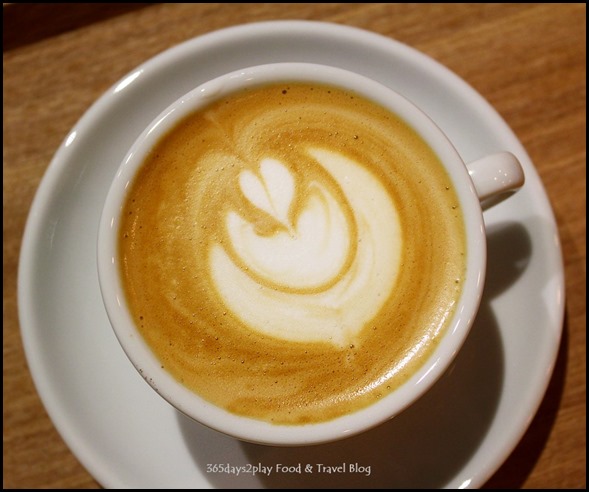 Flat white was very enjoyable too. $3.80 for 3oz and $4 for 5oz which is what is pictured. 5oz is not that big, but a good size if you just want something small to perk you up. Beans used are the Terra Firma blend from Papa Palheta, which are also the same guys behind Chye Seng Huat Hardware.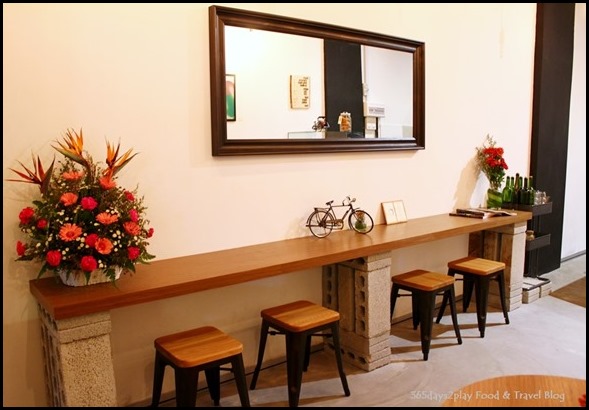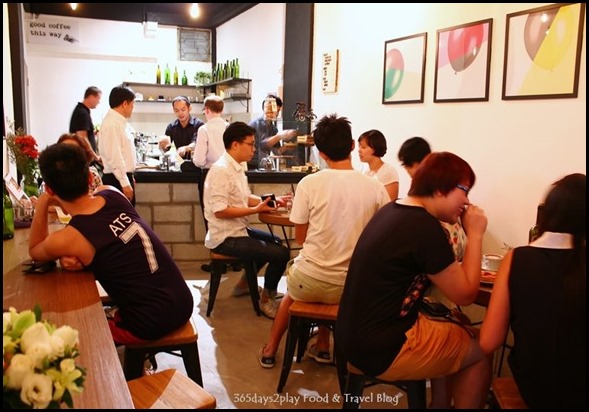 It was empty at 9pm on Wednesday when we first discovered Percolate, and full house on Thursday when we returned to try the coffee! Come check it out before everyone knows about this new cafe in Bedok! No cooked food at this small establishment, as they want to concentrate on what is most important, that is the COFFEE! You can have dinner at Nakhon Kitchen (Thai food) or the 333 Coffeeshop nearby before heading for your cuppa at Percolate!
---
Add me on Facebook, Instagram and Twitter if you want to be kept up to date with the latest happenings in the food and lifestyle scene in Singapore!
Other places to eat and drink in the East
---
Percolate
136 Bedok North Avenue 3 #01-152B Singapore 460136
Mon: 10:30 am – 9:30 pm
Wed – Fri: 10:30 am – 9:30 pm
Sat – Sun: 9:00 am – 9:30 pm
https://www.facebook.com/PercolateCoffee