My friendly neighbourhood cafe has grown up! It is now twice as big as what it used to be after the law firm next door moved out.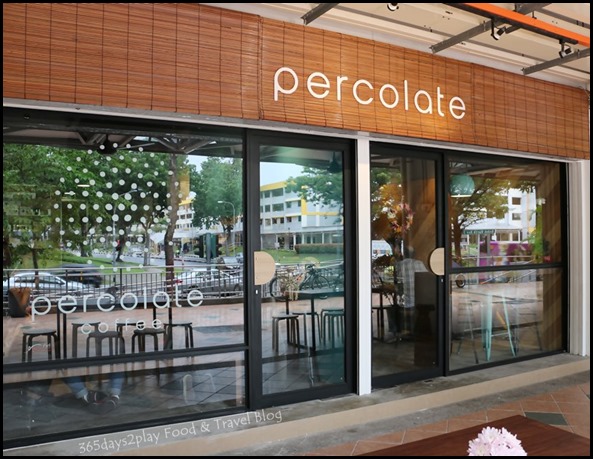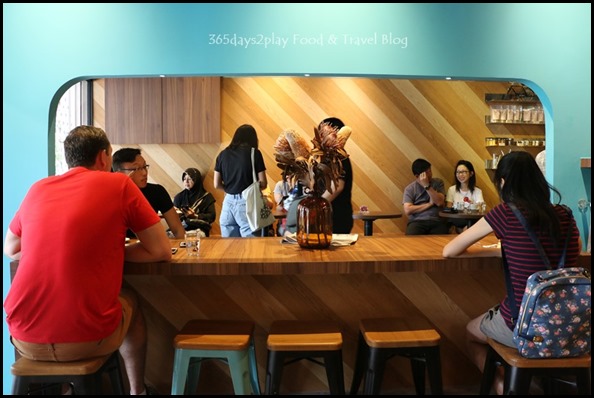 The layout is such that the two sides are somewhat separated by a partition wall, but the huge hole in the wall still gives the illusion of space, and yet retains a certain cosiness to it. Guess what, the interior design firm that was in charge of the renovation is my cousin's boyfriend's firm. I had no idea about it until after Percolate closed for renovations!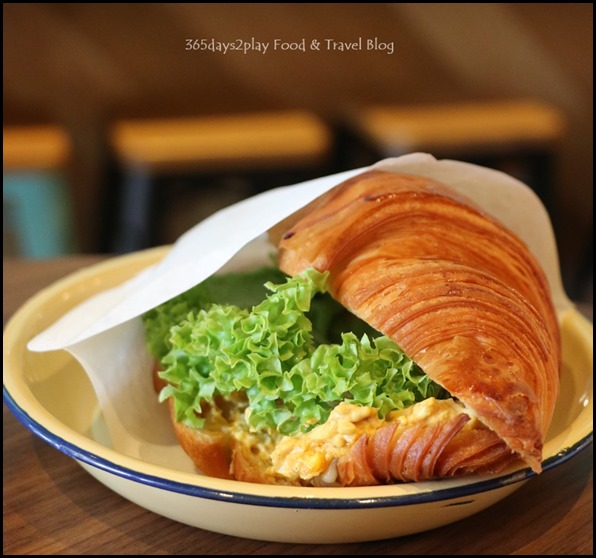 Curry Egg Mayo Croissant $7
Glad to see that my favourite Curry Egg Mayo croissant was still on the menu! Still tastes just as good as I remember it to be.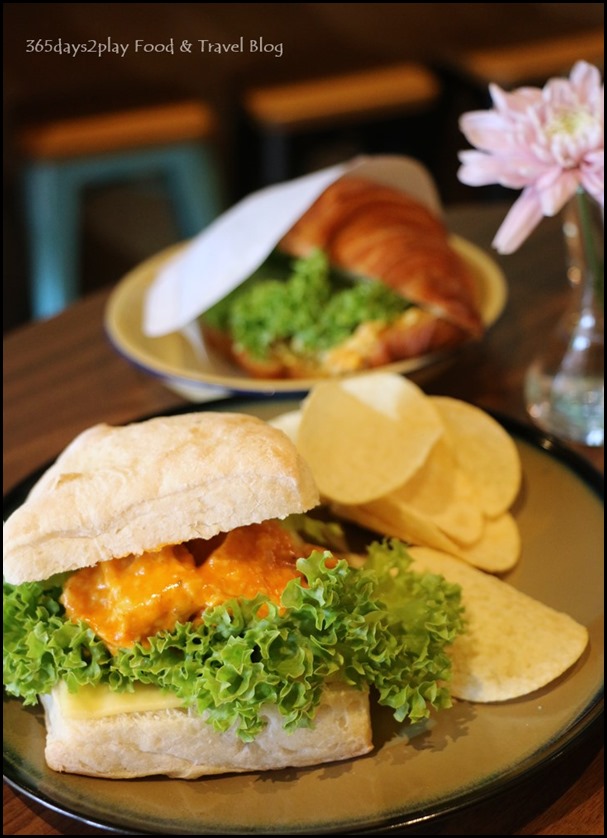 Tom Yum Grilled Chicken on Ciabatta $10
The Partner had this Tom Yum grilled chicken sandwich. We thought it was new on the menu, but I found out later that it has been available for a while. It seemed a tad small for $10, however the sandwich fillings really pack a spicy and soury punch! I must say I was momentarily distracted by it and took quite a number of bites before returning to my croissant.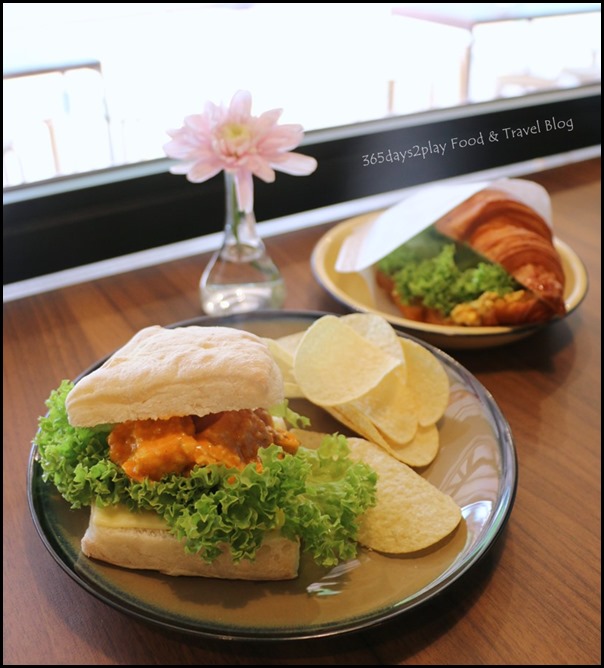 If you sit by the window you can watch the world go by….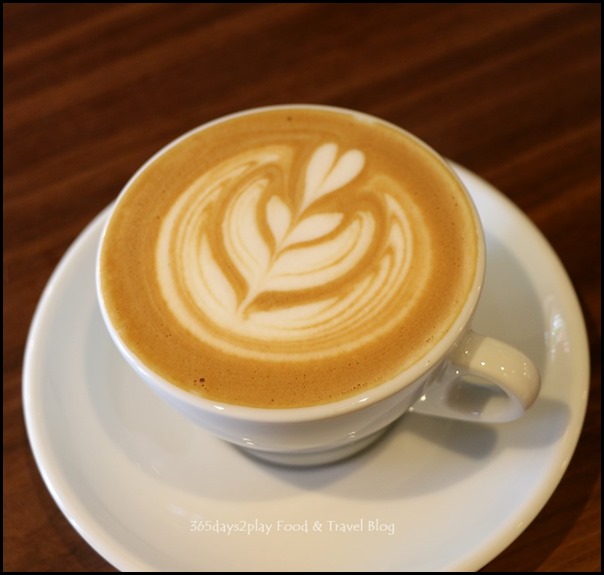 5oz Coffee with milk for $4.50.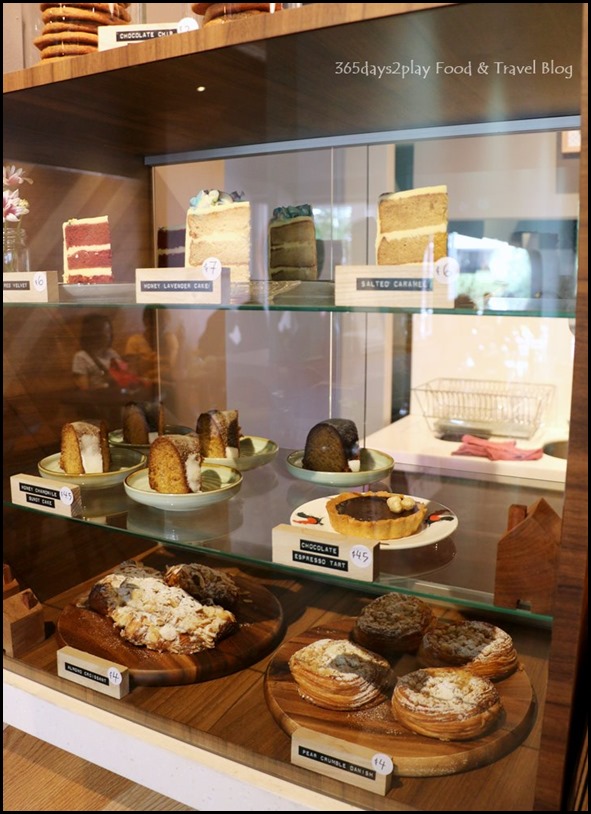 Cake Display — The cakes look really nice but we were full from the sandwiches.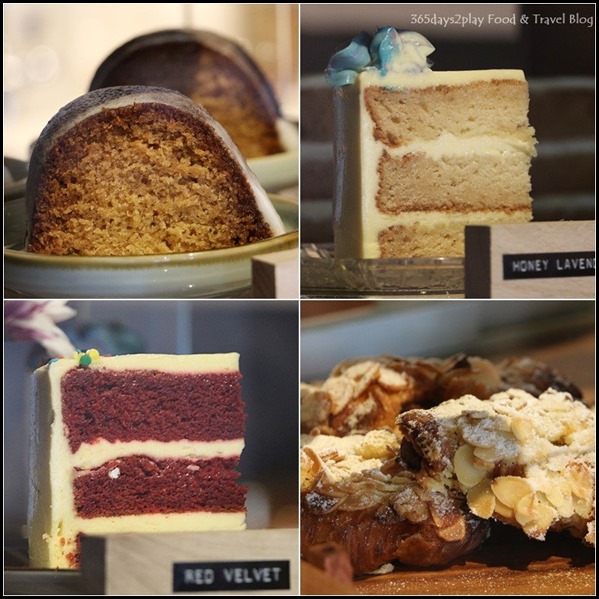 Close up shot of the cakes : Honey Camomile Bundt Cake $4.50, Honey Lavender Cake $7, Red Velvet Cake $6 and Almond Croissant $4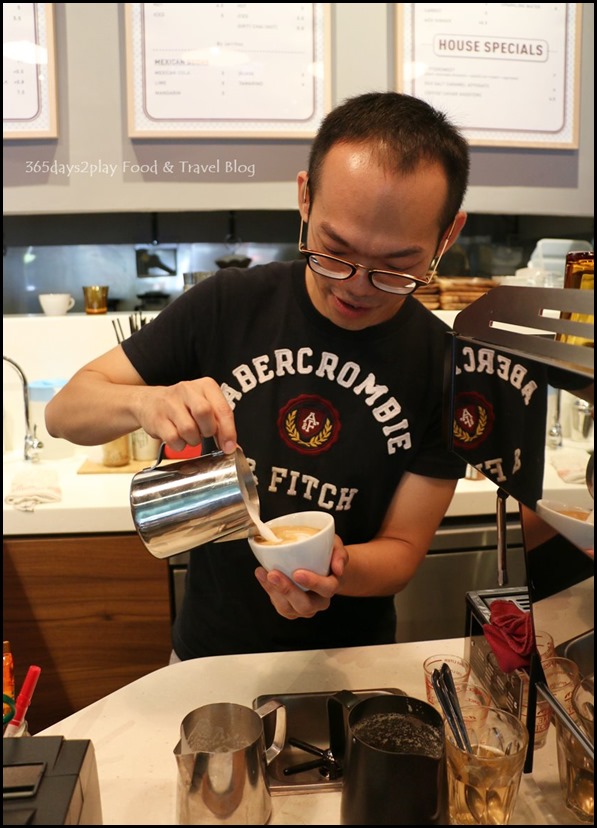 Here's Avin Tan, the ever friendly co-owner of Percolate. He can do this latte art thing without batting an eyelid while chatting with me. Well if one thing has stayed the same, it's the friendly and humble atmosphere at Percolate! Behind him is the new kitchen area, but when I was there a couple of weeks ago, the menu was still pretty limited.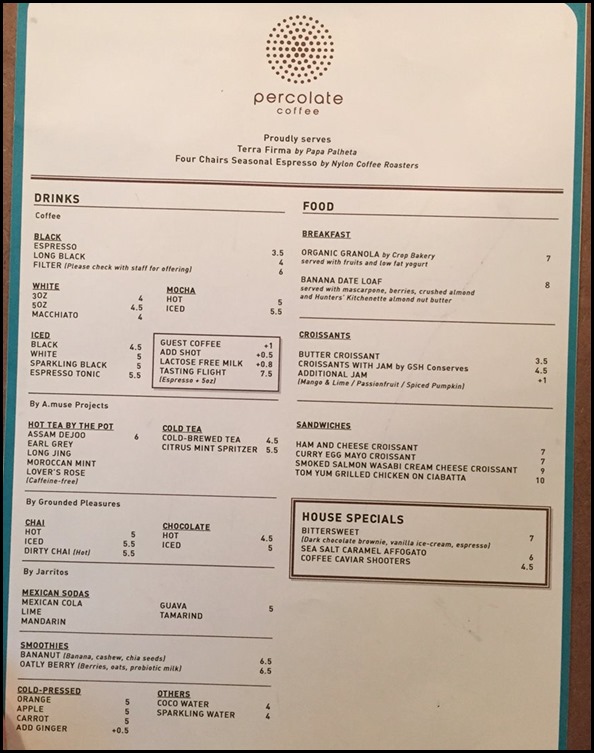 This is the Percolate menu. They have expanded their menu somewhat. They have some breakfast items like organic granola, and coffee caviar shooters, whatever that is. But I'm hoping they will expand their menu further now that they have a dedicated kitchen area.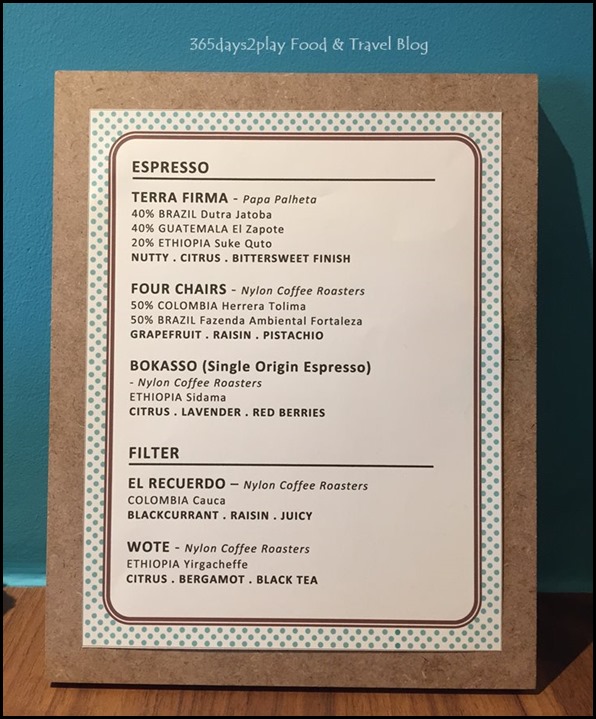 And these are the coffee beans that they use from Papa Palheta or Nylon Coffee Roasters.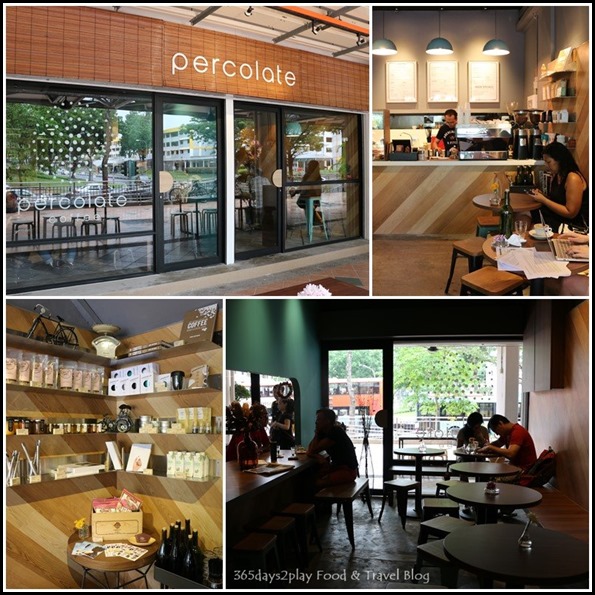 Check out my previous entry on Percolate prior to the renovation.
---
Add me on Facebook, Instagram and Twitter if you want to be kept up to date with the latest happenings in the food and lifestyle scene in Singapore!
Other places to eat and drink in the East
---
Percolate
136 Bedok North Avenue 3 #01-152 Singapore 460136
Mon: 10:30 am — 9:30 pm
Wed — Fri: 10:30 am — 9:30 pm
Sat — Sun: 9:00 am — 9:30 pm