I've been on a roll. I've been trying to find ways to utilise my Entertainer App and have been rather successful lately. The best part is finding out that restaurants I've been meaning to visit since like forever, have now jumped on the bandwagon and joined the Entertainer. If you don't know what the Entertainer App is, you should read this post. There are of course limitations to the Entertainer App, which I shall discuss more in a subsequent post, but generally speaking, it is really possible to reap rewards with this app. But I digress.
What I really wanted to talk about was my recent visit to Arteastiq. Yes, I've been wanting to visit since several years back, but somehow never go the chance to. Lately, I've been meeting up with some of my secondary school friends rather frequently, to the extent of meeting every few weeks now (when we haven't done so in years!) and we've been pigging out! And that's when the Entertainer App has come in very useful. We just pick one of the restaurants or cafes on the app, and off we go!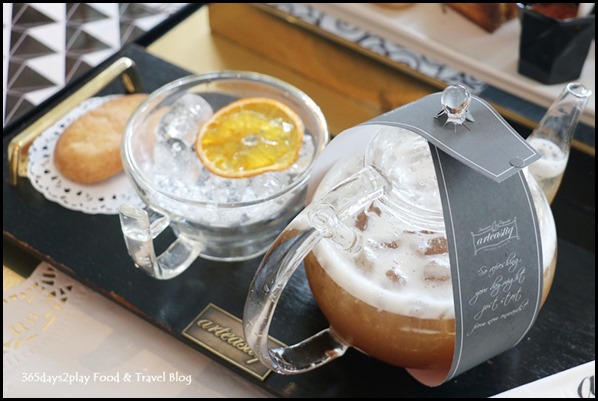 Using the Entertainer App, we enjoyed 1-for-1 on the Double Teasery sets, at $38++ (without drinks). The iced teas were on the pricey side at about $11 each, but they looked so delicious and thirst quenching on a hot sweltering day that we just had to order them. It did come in a fairly large tea pot though. Actually it costs $48++ for 1 double teasery set with 2 drinks, wonder why they couldn't have included the drinks when using the app.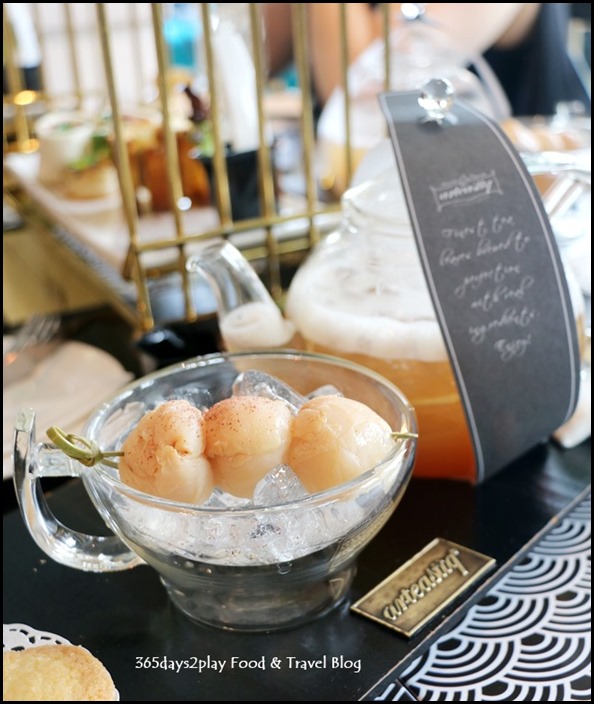 Couldn't resist after spotting the luscious lychees at the next table, so it was a fairly easy decision for me, despite the numerous pages of drink selections.