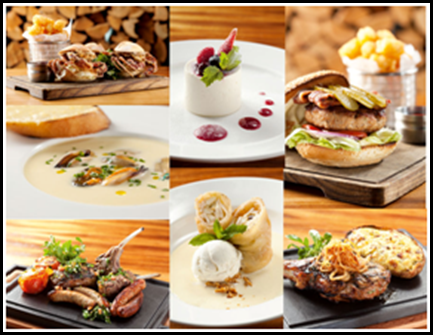 If you've ever been to the Wooloomooloo Steakhouse in Raffles City, you may be delighted to know that the same people have opened up another F&B outlet in the form of gastro-bar The Chop House. I can just imagine bosses who aren't brave enough to fire their non-performing employees, bringing them to The Chop House and saying there's more than 1 thing going Chop this evening. Ok, bad joke. Oh well, I tried.
This is a much more casual joint as compared to Wooloomooloo. While I loved the experience of dining in the dim, quite atas Wooloomooloo, The Chop House has a more open, see through vibe to it. Dining here won't cause your wallet to be chopped into two either.

The most interesting feature here, apart from the food is that The Chop House offers Singapore's first SelfTap Beer system. A total of 5 taps are located in and around the restaurant, where customers are able to pull pints at their leisure. The great thing about this is that if you just want to drink a few sips of beer, you can go ahead to dispense yourself that amount, and be charged by the millilitre instead of pint! And if you want your beer super cold, but you are a tortoise like me and your beer always gets warm, you can simply pour a small portion, and refill again later so the beer is always icy cold! All you have to do is purchase a stored value card from the cashier for $5, top up the card with a value of your choice and tap the card against the SelfTap reader to tap away your very own beer!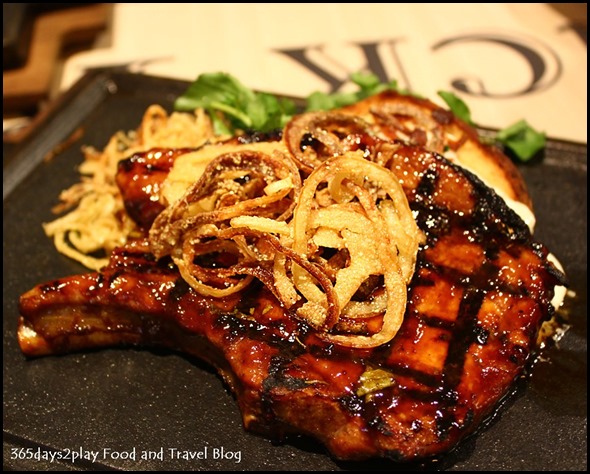 Berkshire Pork Chop $32