Hope you enjoyed my first post on Museo Restaurant, focussed on the decadent desserts. This post is dedicated to the savouries! This isn't a very big restaurant, and you shouldn't expect a buffet line the size of those in Singapore's Hotel restaurants. What I can say is, most of the dishes served at Museo were really good.
Which is why I had to split my posts into 2, all the food looked so good! When you go to Museo, you're paying for the lovely ambience and the great views as well. Oh, did I mention that Museo serves unlimited servings of signature teas? You can have as many changes of teas as you want. Most hotel afternoon tea buffets limit you to 2 changes of teas.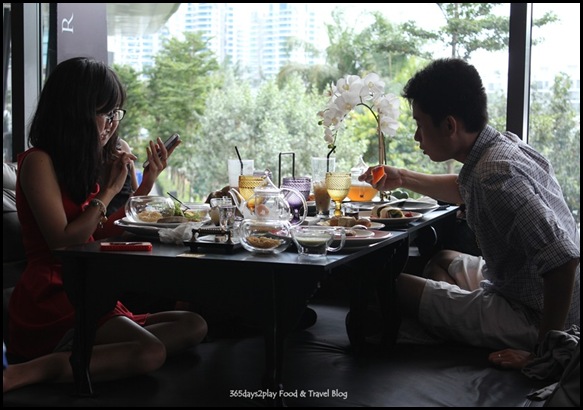 Snuck a shot of the bloggers sitting opposite us. Us older folks sat at the tables with proper chairs and left the sofa seats to the youngsters.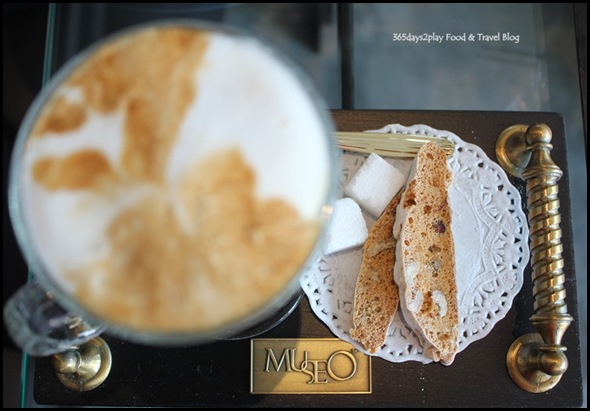 Everything is so artistically presented, which I guess is no surprise given that Arteastiq owns Museo.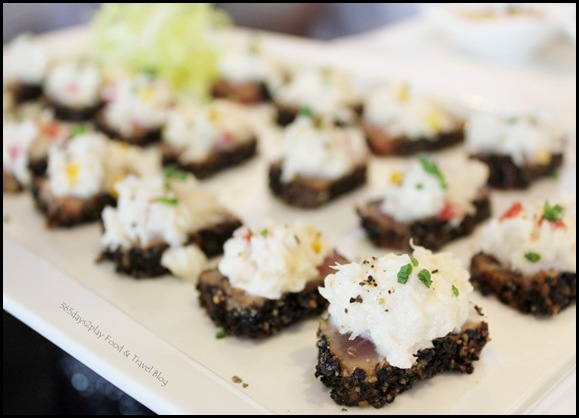 Tuna Tataki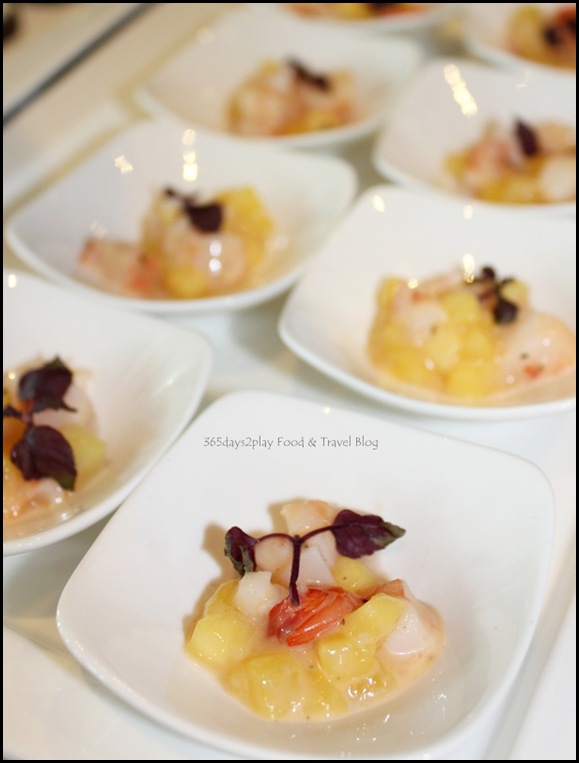 Mango Prawn Salad