Even though my philosophy when it comes to food is to try and visit as many new places as possible, sometimes it is comforting to revisit old favourites. Back in 2011, I visited Group Therapy Coffee a total of 3 times. That was during the time when Duxton Road was still partly associated with KTVs and Nightclub, but how things have changed.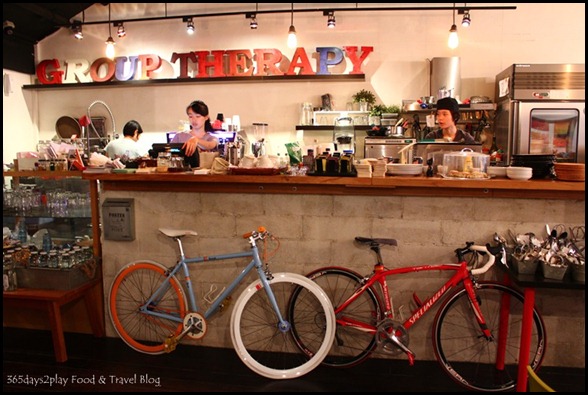 Recently Group Therapy Coffee came on my radar screen again and guess what, I visited it twice in the span of 1 week! The 1st occasion was a group lunch with the rest of my colleagues. I opted for the very safe ham and cheese Panini sandwich, while the 2 colleagues next to me ordered the eggs benedict (written as poached eggs in the menu). The eggs benedict looked like this.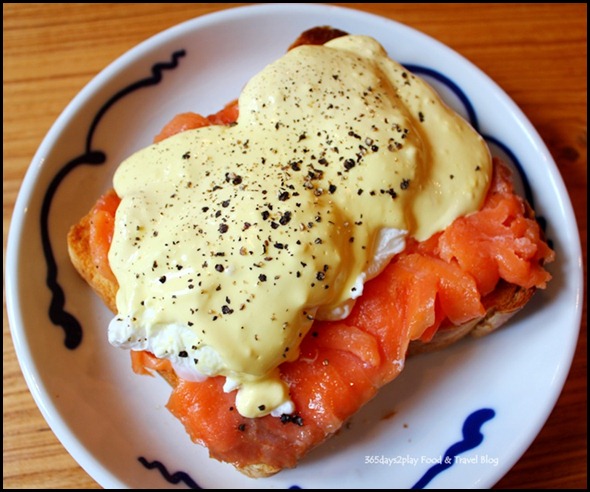 Eggs Benedict with Smoked Salmon $16
Suffice to say that I didn't sleep well for several nights after that. This beautiful dish kept hounding my mind. By the weekend, I just had to drag my parents to visit Group Therapy Cafe.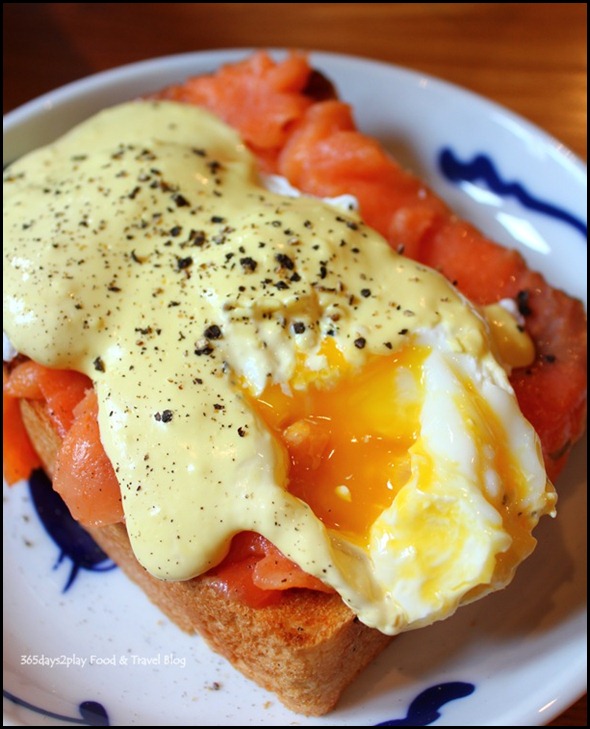 The truth be told, I'm actually not that huge a fan of eggs benedict. I definitely do love the idea of bursting open a luscious looking egg yolk, encased in a thin and ever so vulnerable egg white membrane. But I prefer to do that to a sunny side up instead.
This eggs benedict is a decadent dish. Come hungry or you won't have space to eat it all up. The hollandaise sauce is very generous, and so is the smoked salmon.