Even though my philosophy when it comes to food is to try and visit as many new places as possible, sometimes it is comforting to revisit old favourites. Back in 2011, I visited Group Therapy Coffee a total of 3 times. That was during the time when Duxton Road was still partly associated with KTVs and Nightclub, but how things have changed.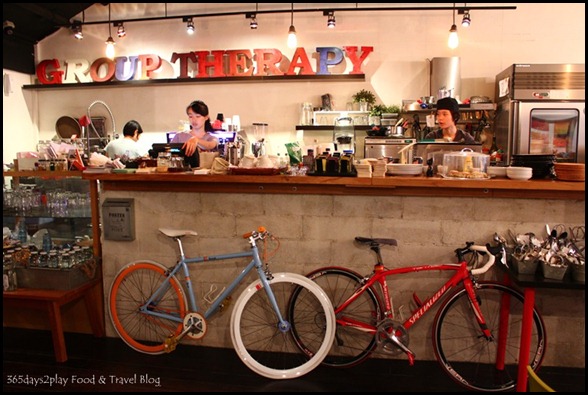 Recently Group Therapy Coffee came on my radar screen again and guess what, I visited it twice in the span of 1 week! The 1st occasion was a group lunch with the rest of my colleagues. I opted for the very safe ham and cheese Panini sandwich, while the 2 colleagues next to me ordered the eggs benedict (written as poached eggs in the menu). The eggs benedict looked like this.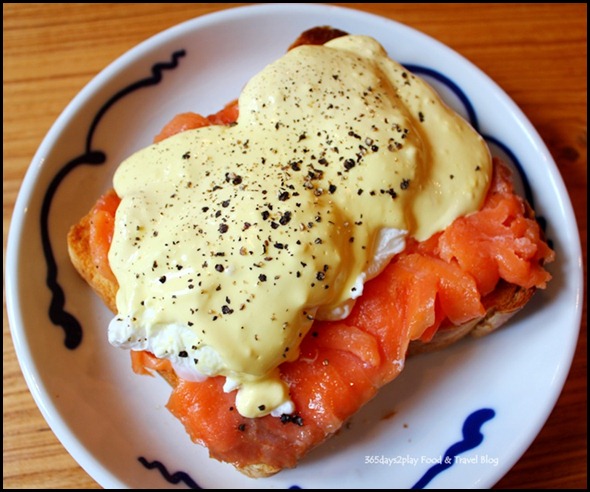 Eggs Benedict with Smoked Salmon $16
Suffice to say that I didn't sleep well for several nights after that. This beautiful dish kept hounding my mind. By the weekend, I just had to drag my parents to visit Group Therapy Cafe.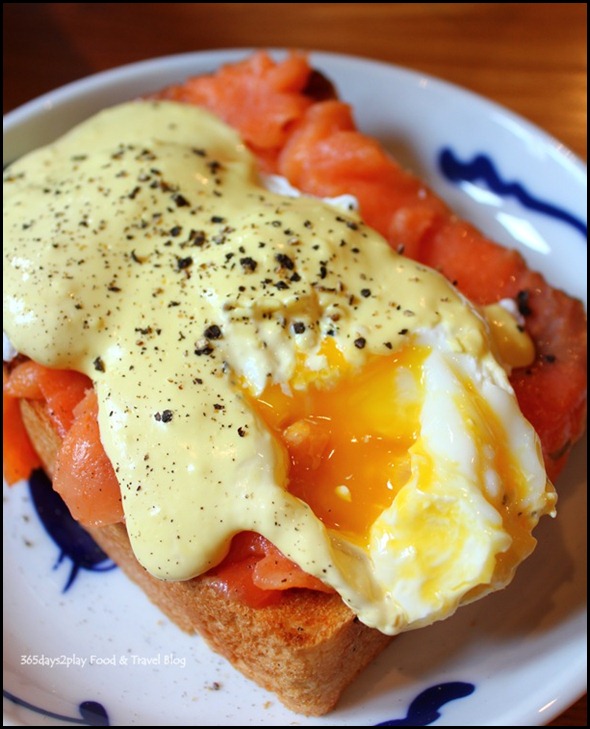 The truth be told, I'm actually not that huge a fan of eggs benedict. I definitely do love the idea of bursting open a luscious looking egg yolk, encased in a thin and ever so vulnerable egg white membrane. But I prefer to do that to a sunny side up instead.
This eggs benedict is a decadent dish. Come hungry or you won't have space to eat it all up. The hollandaise sauce is very generous, and so is the smoked salmon.
Vegetable Quiche $11
The Partner had the vegetable quiche. This would be good for people who like their quiches jammed packed with vegetables. The Partner thought that the quiche wasn't eggy enough. I had a couple of bites and I quite agreed with him. It sort of felt like a vegetable pie, loads of vegetables and pie crust. The pie crust was nice though, and not too buttery or greasy.
Apart from the vegetable quiche, Group Therapy Coffee has other pies such as steak and cheese pie, and even a chilli crab pie! My colleague ordered the chilli crab pie and she said it was great! I had a mouthful of that chilli crab pie and I must admit, it was definitely very interesting! The pies aren't very big, same size as the vegetable quiche basically and cost about $16, but with the salad and the generous amount of chips, you'll definitely be full.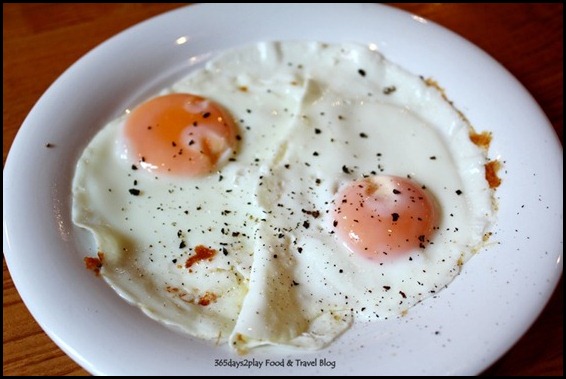 You can add on extra eggs to your brunch if you want. We got greedy and ordered this. Not very tasty I have to say, it doesn't seem to be fried very well, was slightly rubbery, and the yolks were slightly solid already.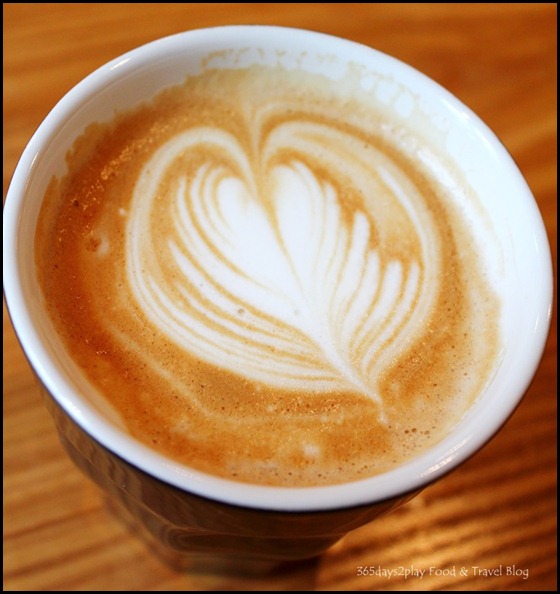 What's Group Therapy Coffee if you don't order a coffee right? So we ordered a cafe latte to end off the meal. It was a little bit on the bitter side so I had no choice but to add a packet of sugar. I normally try not to put sugar in my lattes if I can help it.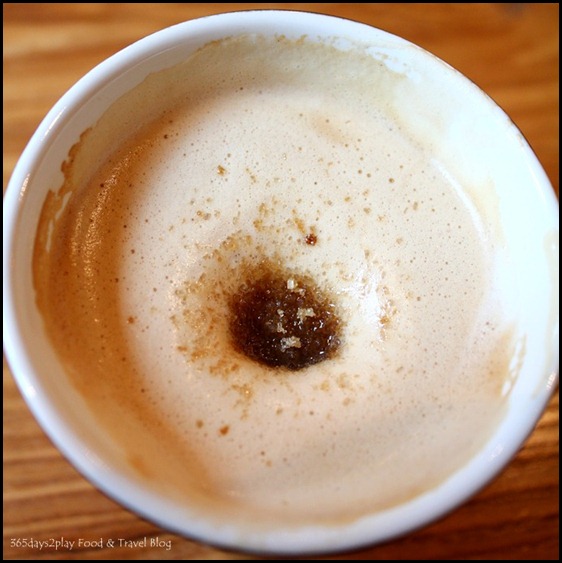 Sugar took a while to sink through the layer of milk foam!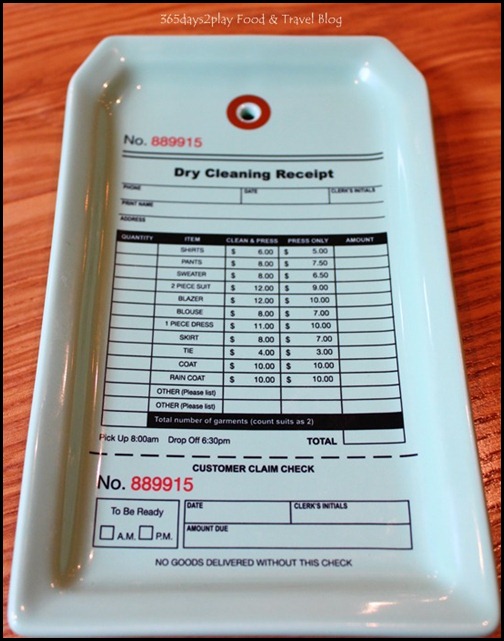 Cutsie little bill plate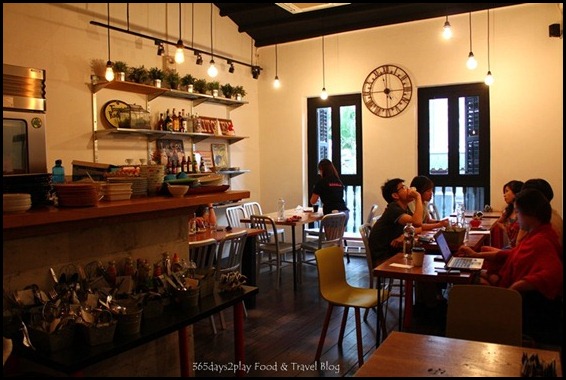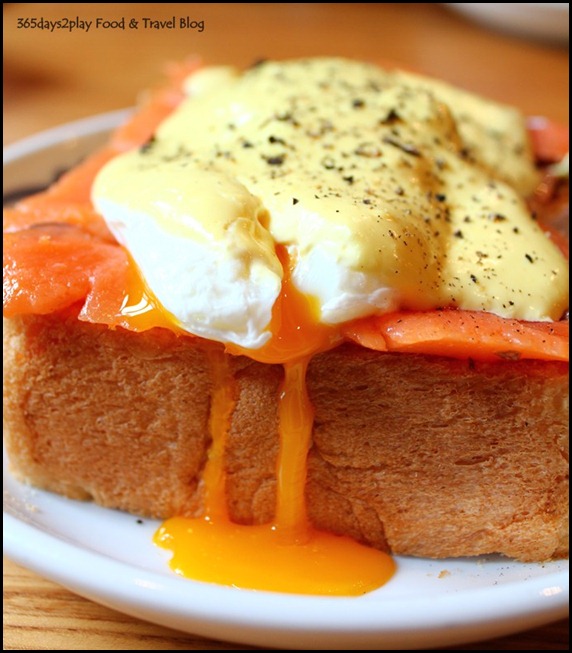 Ending off my post with a picture of the oozing egg yolk. A turn on for egg lovers? My friend, who hates eggs was totally turned off by this picture. Her exact words were "Get that away from me!!!" Ah well, can't please them all.
Read about my previous visit to Group Therapy Coffee here.
Happy Brunching people!
~~~~~~~~
Add me on Facebook, Instagram and Twitter if you want to be kept up to date with the latest happenings in the food and lifestyle scene in Singapore!
~~~~~~~~
Group Therapy Coffee
Address 49 Duxton Road, Singapore, Singapore 089513 · Get Directions (It's right above Etna Italian Restaurant)
Phone +65 6222 2554
Website http://gtcoffee.com
Email : events@gtcoffee.com
Cafe Opening Hours
Mondays: Closed
Tuesday – Thursday: 11am to 6pm
Fridays – Saturdays: 11am to 11pm
Sundays & PH: 9am to 6pm