My colleague's sister's cafe located in the new and improved Duxton Hill area. Quite a change from the mostly male managed cafes of the likes of Chef Icon, Papa Palheta, Loysel's Toy, 40Hands and The Plain. I happened to be in the Tanjong Pagar area and wanted a cuppa. You may already know that a number of new cafes and eateries have set up premises in the Duxton area. I didn't know which one to go to so I thought I'd just walk along the shophouses and stop at one that looked promising. And hey, whaddya' know, the first cafe that I saw was Group Therapy Coffee. Well, to be exact, I saw their signboard on the 1st floor, right next to Etna Italian Restaurant. Group Therapy Coffee is located above the Etna restaurant, on the 2nd floor.
As compared to Chef Icon, Papa Palheta and so on, Group Therapy Coffee is very spacious! We were the only customers in the time that we were there, as they've only opened a few weeks ago. Group Therapy Coffee serves light bites like panini sandwiches, poached eggs, quiche, salads etc. No heavy cooking here as the ventilation won't allow for it. As the place is larger than usual, with areas that can be cordoned off, private events can be held here as well.
If you can, get a seat by the window so you can look down into the streets below. The streets are quiet on the weekend but I think it's a nice feeling to be able to stare out and just dream away.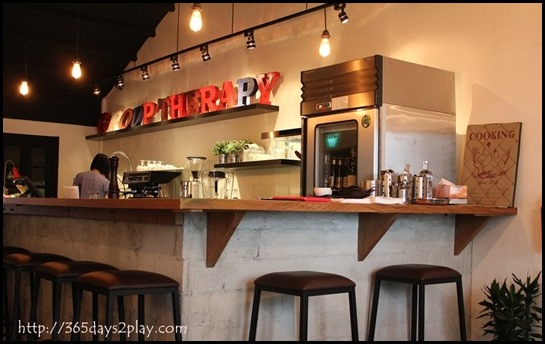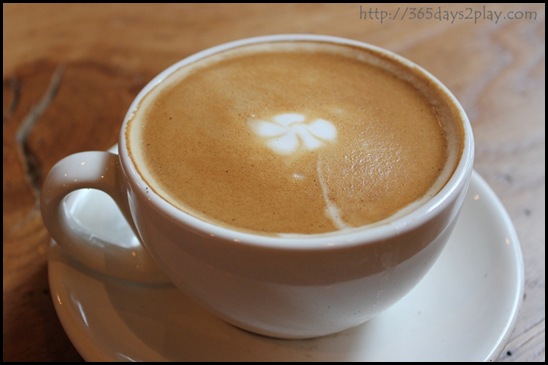 Cafe Latte $5 — Pretty good. Quite up there with the big boys. When I think that I don't mind another cup of coffee, I can say they've passed the taste test.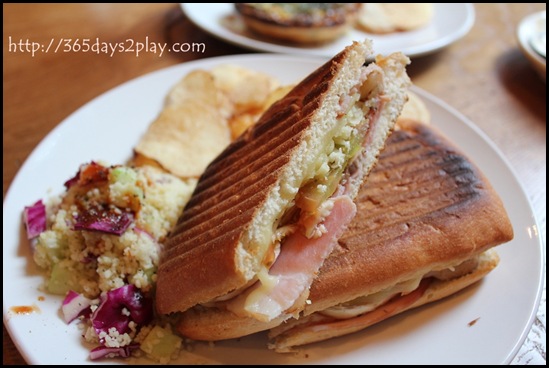 Grilled Ham with mushrooms and cheese panini $14 — Quite substantial if you were to order it for lunch. I liked the combination of grilled ham and mushrooms, and there was nice light sweet sauce to go along with it. Also like the healthy cous cous salad provided on the side, to ward off the evils of the potato chips. Bread tasted good too but would have been better if it wasn't burnt.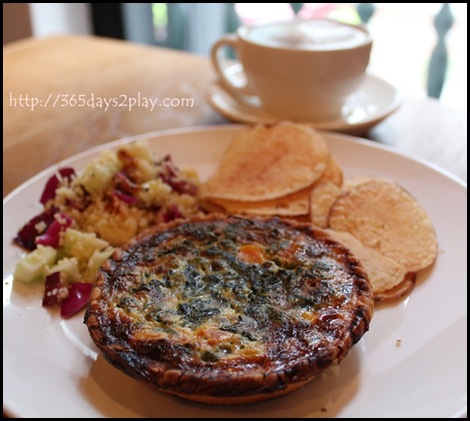 Vegetable Quiche $11 — Doesn't look so nice in the photo, but actually tasted quite good! I loved the crust very much and kept taking more even though I was supposed to be having the panini. The filling was nice, but could do with a bit more egg. $11 is a bit pricey for a quiche though.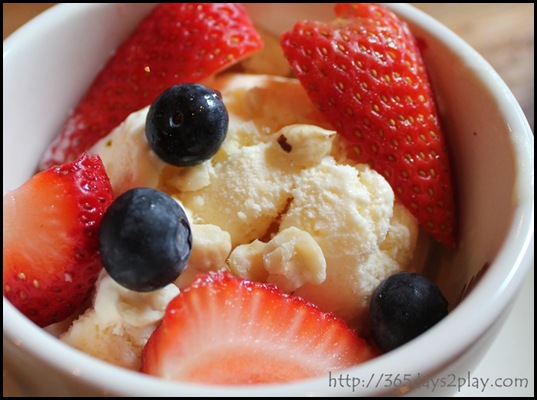 Ice Cream with berries
Address 49 Duxton Road, Singapore, Singapore 089513 · Get Directions
Phone +65.9173.4590
Website http://www.jackisnotdull.com/group-therapy
Hours: Mon – Thurs: 11:00 am-6:00 pm
Fri – Sat: 11:00 am-11:00 pm
Sun: 11:00 am-5:00 pm