Because I love St Regis Hotel so much, I decided to dine at TWO St Regis restaurants for Restaurant Week. Yes, TWO in the span of one week, or shall I say 5 days? But of course, this can only happen without robbing the bank, during Restaurant Week. If you haven't heard of Restaurant Week, you should watch out for the next one in March 2015! And make sure you arm yourself with that American Express Platinum Credit Card to snag the early bird seats.
I must say I forgot to peruse the menu in my haste to secure my reservation for Brasserie Les Saveurs and I was pleasantly surprised to find that it was a buffet rather than the usual 3 course set meal. For $40++ for a lunch buffet at St Regis Hotel, is that a steal or what? It even comes with coffee or tea, something which most other Restaurant Week restaurants do not serve. The drink itself may be nothing to shout about, but I've always felt it necessary to end a nice meal with a hot cuppa, just to slow things down, enjoy the ambience and round off any remaining conversation.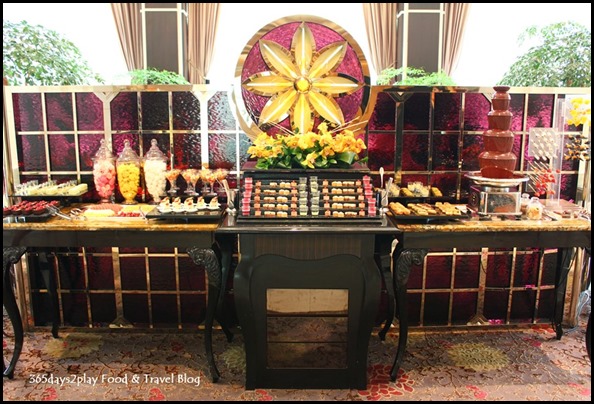 This was what greeted us at the front entrance, the strategically placed dessert buffet counter. A strategic move, and well played if I may say so.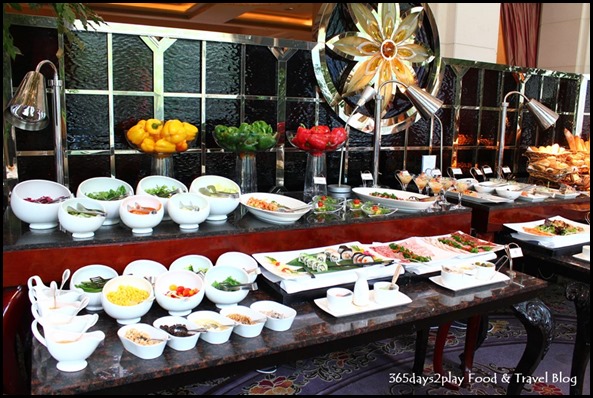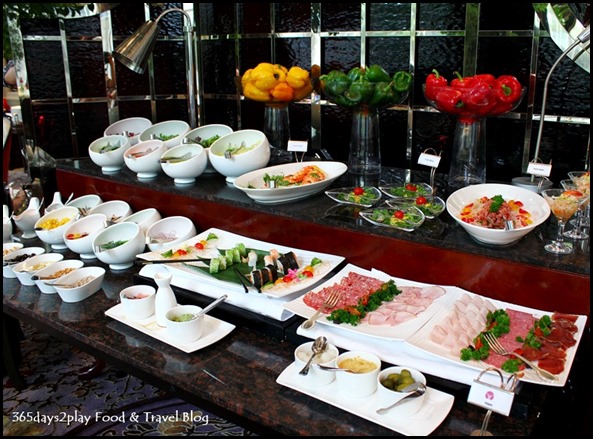 Whenever I go for buffets, I find myself going for multiple rounds at the cold cuts and salad sections rather than the main courses. Love all those tasty smoked meats and the refreshing zesty prawn or sashimi salads.