[Media Invite]
Have you ever been in a situation where you are invited to a pot-luck party and you have no idea what to bring? You may not know how to cook, or not want to go to the trouble of cooking, and yet those who can't cook have already choped the desserts. What do you do then? How about bringing something to jazz up the food that people are going to bring?
Run to the rescue The Golden Duck Salted Egg Yolk Potato Crisps and Fish Skin Crisps. Toss these salty and crispy morsels onto just about any dish you can think off and voila, you've added in a bit of extra excitement. I mean admit it, there are precious few people around who DON'T like something crispy, so this is a potentially winning idea! Anyway, even if you don't eventually use these crisps, they still make good gifts for the host so you don't end up coming empty handed.
Check out the following dishes for ideas on how to utilise The Golden Duck's Salted Egg Yolk Potato Crisps and Fish Skin Crisps. During this Chinese New Year period, you can also get limited edition packaging in an auspicious colour complete with a festive saying aka Auspicious Blessings printed on the packet, such as 步步高升 and 身体健康.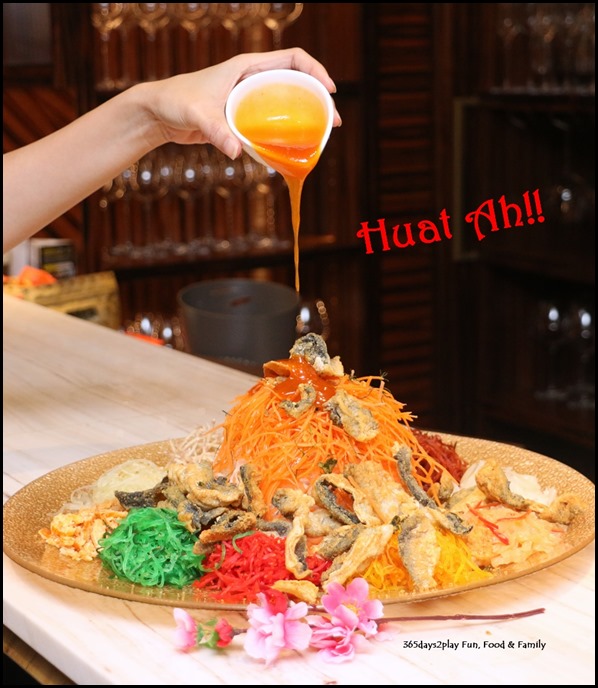 Norwegian Salmon Yu Sheng paired with Salted Egg Yolk Fish Skin Crisps