Happy National Day everyone!
Visited Tunglok during the Fathers' Day weekend as my parents love having dim sum for lunch. I wonder if Dim Sum is considered to be unhealthy? Certainly if you order the fried items, those are unhealthy, but what about the steamed items? The issue is that Dim Sum is such a prawn/seafood based food, and seafood doesn't exactly score too well in the cholesterol department. But somehow, my health conscious parents have overlooked this fact and I'm quite sure if they could, they would have dim sum every week!
We visited the Tunglok Signatures at VivoCity. We previously had a really wonderful dim sum lunch at Crystal Jade Dining IN also at VivoCity so it was only natural that we would compare the experience of Crystal Jade Dining IN with Tunglok Signatures.
I have to say, Tunglok Signatures was a bit of a let-down when compared to Crystal Jade.
In terms of staff service, Crystal Jade was far better. The staff at Tunglok seemed frazzled and not really interested in our presence.
In terms of ambience and decor, once again Crystal Jade was far better. Perhaps it was because we were seated across the clearing station and could see the mess that was stacked up. Or perhaps I just don't like stark white tables.
Taste-wise, the food was more or less on par with Crystal Jade, perhaps a little under for one or 2 items. However, I did feel the portion size of the Tunglook Signatures dim sum dishes to be significantly smaller than the Crystal Jade ones.
It's not bad dim sum that they serve, it's just that for the same price, I think I can get a better deal elsewhere. Royal China would be another such place I would rather go to.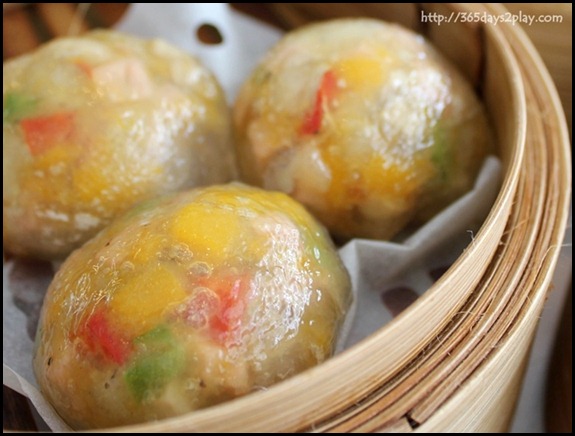 Crystal Dumpling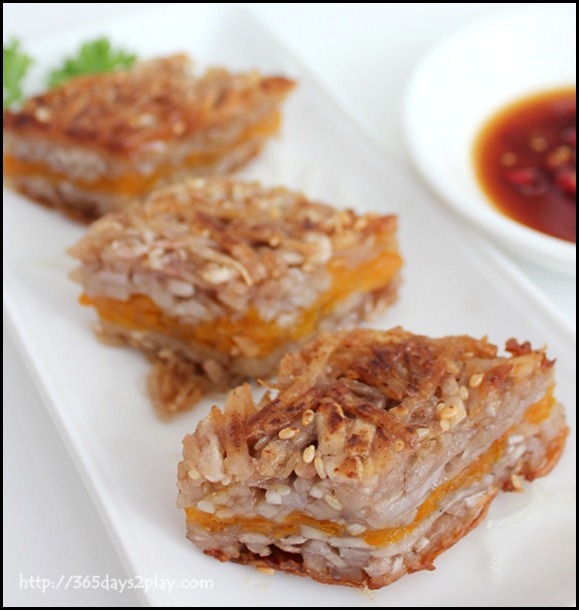 Siew Mai