Contrary to popular belief that dining at Raffles Hotel is only limited to the rich or for special occasions, The Halia at Raffles Hotel bucks this trend by offering value for money dishes which you can enjoy any day of the week.
In fact, Halia has always prided itself on a dining concept that encourages flexibility and communal dining, coming up with dishes classified as "big plates" or "small ""plates" instead of the usual "appetizers" and "mains". And they are priced accordingly too, unlike many tapas restaurants I know of that sneak in main course pricing into their miniscule appetiser sized dishes. Yes, ever since I was served 3 chicken mid-wings (not the whole wing mind you!) for $20, I've almost all but sworn off tapas restaurants.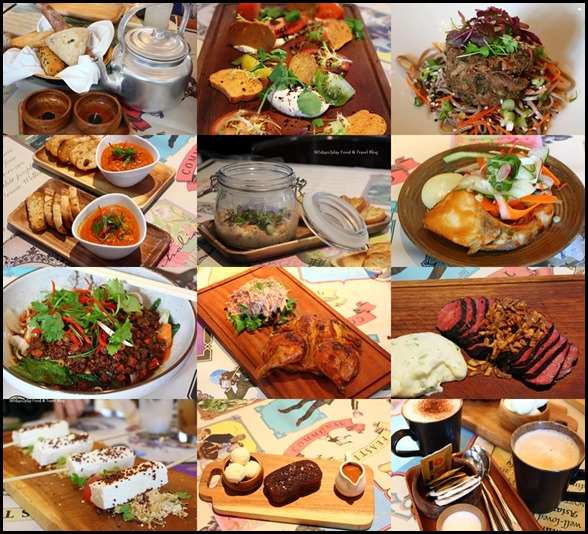 One of the latest promotions to be dished up at Halia is their $260++ Communal Feasting set, which is essentially a set meal for 4 people. This is no ordinary set meal though, it has TWELVE dishes! Now is that value for money or what? 5 or 6 small eaters may even share this meal! Check out the photos of what we sampled for the Communal Feasting set.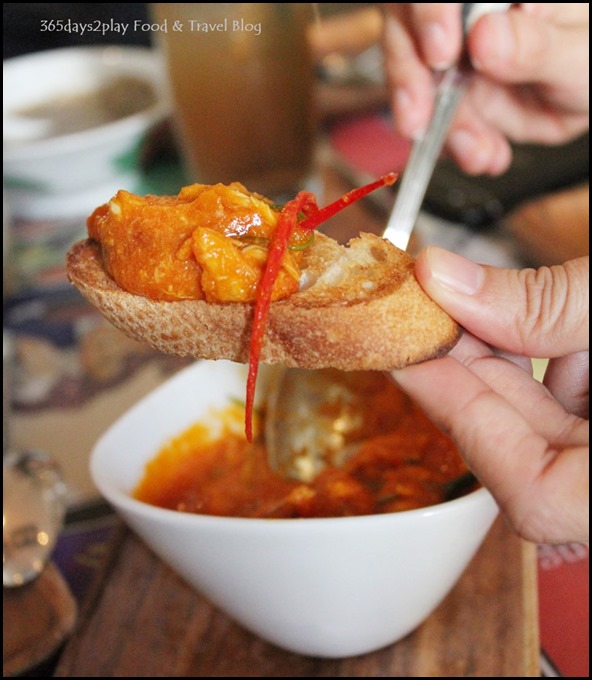 Chilli crab dip, toasted baguette