If meat is the name of your game, do check out Morganfield's this Christmas. Imagine our delight when we were greeted with this massive amount of food at last week's Morganfield's Christmas preview. Morganfield's is fashioned after BBQ restaurants in New York, hence when it comes to ribs, aka Sticky Bones in Morganfield's lang, they are quite the expert.
I really enjoyed all the ribs that were served, in particular the BBQ Beef Ribs which were so tender, you can simply just eat it with a fork! We had so much food, I tarpowed 2 and 3 and had them for dinner the next day. Still good!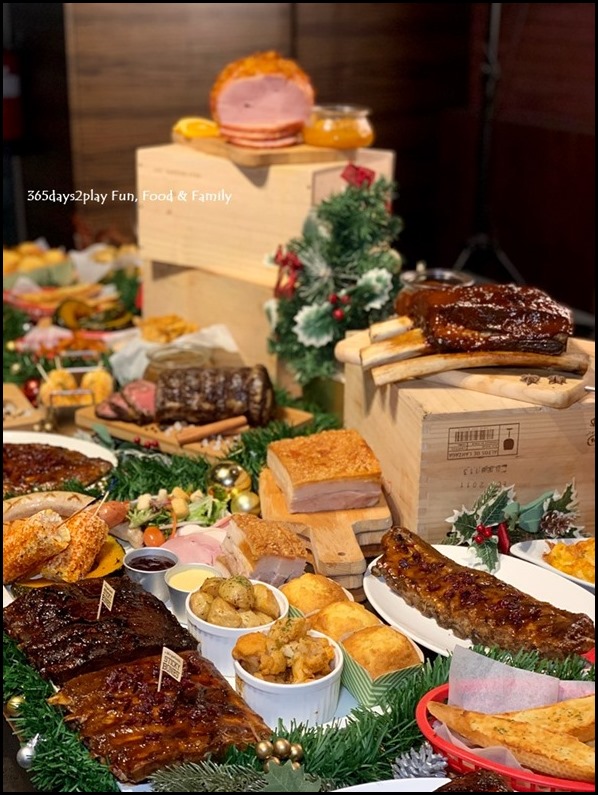 Here's what we tried. Scroll down for more pictures! Also a giveaway coming up!