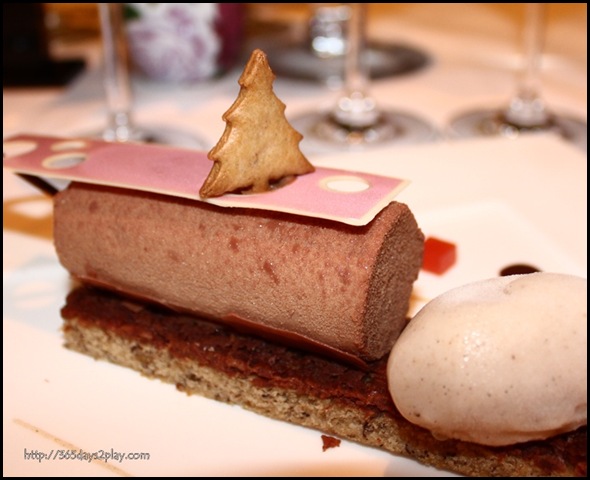 It's less than 20 days to Christmas! Have you made plans for Christmas yet? Be it a sit-down home-cooked meal, a party at a friend's place, or dinner at a fancy restaurant, DO SOMETHING and let your hair down! It's the festive season and it would be a pity to spend it like any other day. Make the holidays count! It's no secret that I love Christmas time. I love all the pretty lights and I love the idea of giving and receiving presents. That's the very reason why I chose to get married in December (although I am beginning to realise that it ain't that great an idea….no time to enjoy the festivities!)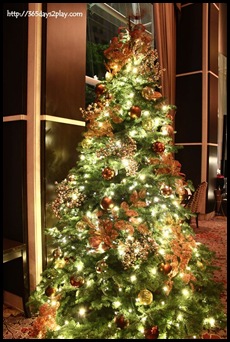 If you wanna surprise a special someone, at a really special and romantic restaurant, you may like to consider Brasserie Les Saveurs at the St Regis. It is the most romantic, pretty and posh restaurant I have dined at, really it is the whole package! Of course it doesn't come cheap, but it's a once a year thing, I say go for it!
Lucky me, this Christmas tasting is my 2nd visit to Brasserie Les Saveurs! The first time, I enjoyed a lovely 3 course dinner during Restaurant Week with my BFF. It was an amazing experience and I'm glad to report back that the feeling hasn't changed even after my 2nd visit. This is what is in store for you if you go for the St Regis Brasserie Les Saveurs Christmas Eve dinner.



~~~~~~~~~~~~~~~
Christmas Eve 7- course Degustation Dinner, 24th December 2012
7pm to 12midnight (last order 10.30pm),
$208++ with one complimentary glass of champagne or $268++ with wine pairing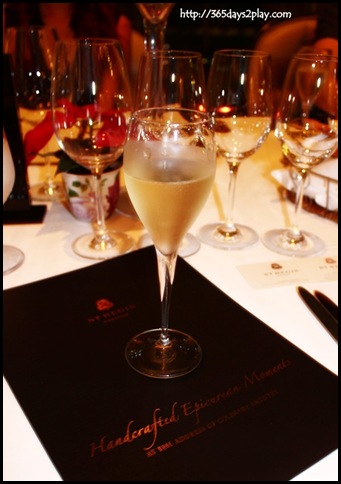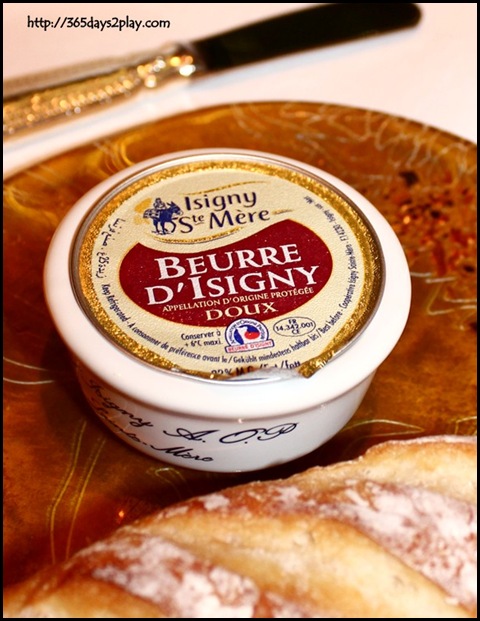 Beurre D'Isigny
You know you're in for a treat when the dinner starts with a lovely mini baguette with decadent French butter. Beurre is French for butter and only butter from Isigny can be labelled to be from Isigny, just like Champagne!
Can you guess what this is?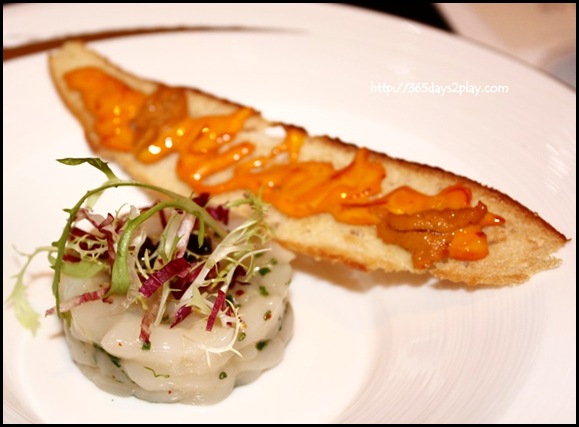 Hokkaido Scallop tartare, caviar, sea urchin, rouille toast