*Media Invite*
If you've been looking for a good place to have a spot of afternoon tea, you might just want to consider the Grand Astor Afternoon Tea. Did you know, the afternoon tea ritual is a social institution and a gastronomic affair practiced at all St. Regis addresses worldwide? It's a cherished ritual I certainly wouldn't mind partaking in every weekend. Couldn't think of a better way to spend my weekend in fact, with a loved one or good friends of course.

At St Regis's Brasserie Les Saveurs restaurant, you will be served an elegant quintessential three-tiered silver stand with classic finger sandwiches like sliced tomato and cucumber, and smoked salmon and dill cream cheese. Heartier bites like pot pie and quiche of the day will also be available. And this is of course paired with your selection from 24 TWG exclusive tea blends or a St Regis custom blended fragrant coffee.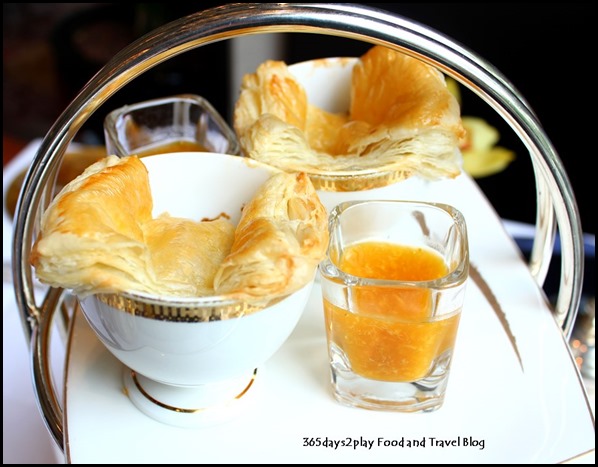 But wait, that's not all, because there is a scone bar featuring both sweet and savoury scones! Last I counted, there were 6 different flavours of scones to choose from such as the St Regis classic scones, pesto parmesan, black current & lemon, pistachio and cranberry and even Perrigord black summer truffle scones! This comes complete with pots of various jams, as well as the mandatory clotted cream!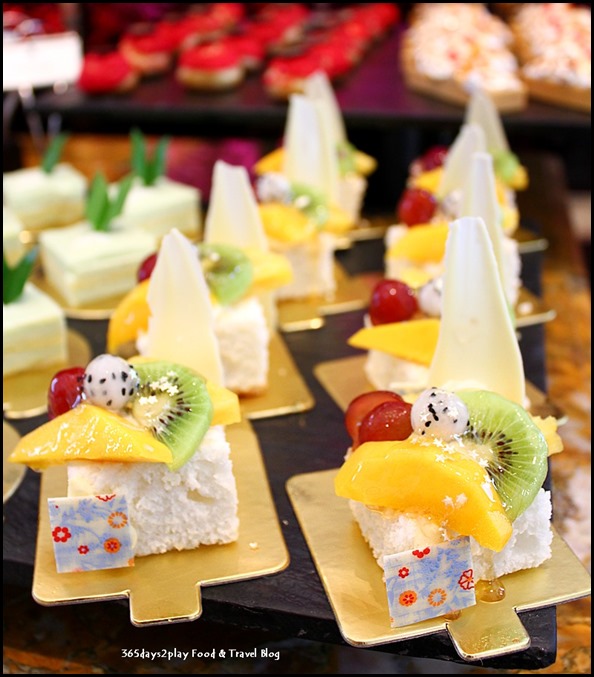 It doesn't end there because there is still the dessert counter with exquisite looking cakes and pastries that are just toooooo pretty to eat! I spent a good amount of time just hovering over the dessert counter taking picture after picture because the cakes were so delectable looking.