I'm always on the look out for nice places to have afternoon tea. You know, I think that Singapore really could do with more afternoon tea places. I know we have lots of interesting new cafes, especially in recent times where we are literally seeing a new cafe pop up each month. But I'm talking about decadent afternoon tea places, places from yesteryear, that make you dream of faraway lands. For just those few blissful hours, each sip of tea and each morsel of macaron transports you to a place lost in time, where stress and tiresome duties do not exist.
And so I was glad to make acquaintance with the new Halia at Raffles Hotel. Halia takes over the spot which was once occupied by Seah Street Deli. Afternoon Tea Service is available here daily from 3pm to 5pm. For $35++, a two-tier tea stand with a scrumptious selection of sweet and savoury nibbles will be served to you.
The long and short of it all, is that all of the items were pretty delicious. I've come across several other afternoon teas where some items are really mindblowing, while other items are not worth your calorie intake. At Halia's afternoon tea, there aren't any items that are overly rich or cloying.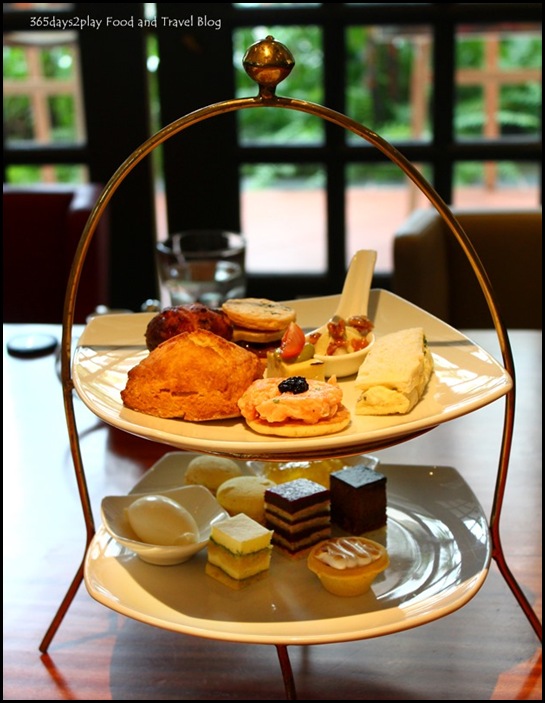 This is the entire set that will be served, along with your choice of a drink. It may not look like a lot, but guess what, I had to tabao a few items home! Scroll all the way down to check out the entire list of food items available in the 2 tier service.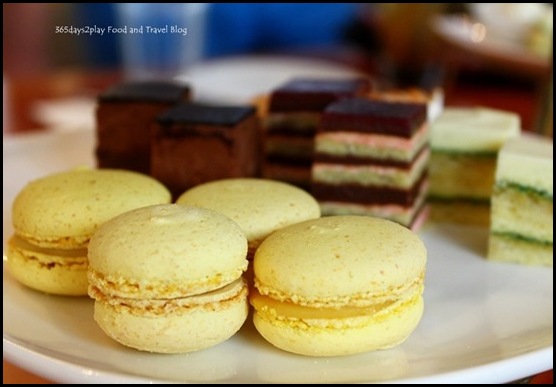 Which do you normally start with, the desserts, or the savouries? For me, I'll definitely start with the savouries, but I think the desserts tend to make a more droolsome photo. This picture here plus a few other below show double the number of goodies but the accurate reference picture is the 1st picture at the top.