Check out this new joint Kiasu Espresso by the people behind Forty Hands. It's located at the new 100AM mall right next to Amara Hotel along Tanjong Pagar Road. They serve coffees and light bites mainly. Most importantly, they are the 2nd establishment that I know of that sells Kouign Aman! I love Kouign Amans, think of it as a croissant pumped up with extra sugar and then doused with even more caramelised sugar on the outside! It's one of the cheapest pastries at Tiong Bahru Bakery, and is one of their best sellers! Despite the somewhat Middle Eastern sounding name, it is apparently a British pastry!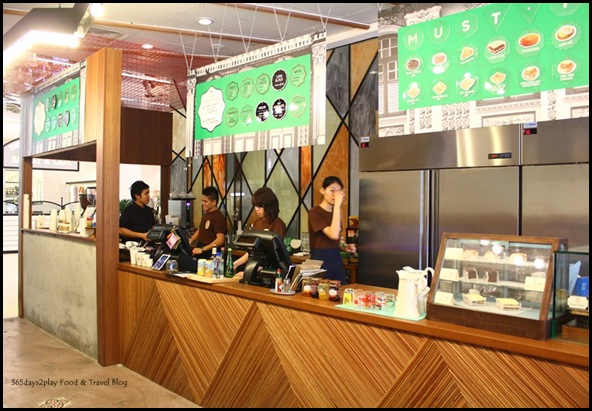 Kiasu Espresso – The Earliest Bird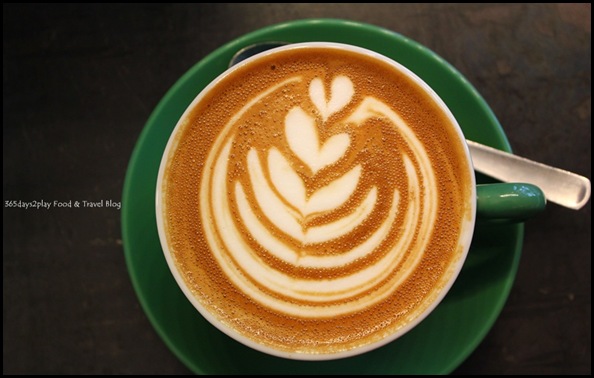 Cafe Latte $5
But first, a picture of the coffee we had. My philosophy is that a good coffee maketh a good cafe. Now that there are so many cafe joints to choose from, I've upped my criteria of what makes an enjoyable coffee. The cafe latte we had was quite nice. I thought it was on the strong side, and slightly bitter, but the Partner said it was just fine. If you're into sharing, you should get the large size one for $7 to make it more economical!