After lunch at the railway station, we decided to have a cuppa nearby. We decided to go to Highlander along Kampong Bahru Road, which is very near the railway station. Highlander has really nice coffee and chocolate mousse cake. Unfortunately, it was closed for the Vesak Day holidays so we backtracked and stopped at Chef Icon Nature Bakery a few shophouses away.
I had always thought that Chef Icon was just a bakery selling takeaway items, but today I found out that it has a seat-in section as well. Behind the counter, there is a recessed room with a few cafe tables and chairs. We were the only customers just after lunch so we had the entire room to ourselves which was very pleasant. I loved the small cafe area because it was just so snug and cosy.
We ordered a cafe latte as well as an iced-chocolate. The prices are really reasonable. The cafe latte was only $3.50 while the iced-chocolate was only $4. The iced-chocolate was made using real chocolate flakes and not the usual sugar laden chocolate syrup.
Chef Icon also has a lot of cakes on offer, best viewed at the Chef Icon's website. The Chocolate Travona cake with its glistening exterior looked absolutely decadent and sinful. Too bad they didn't have slices on offer or I would have surely ordered one.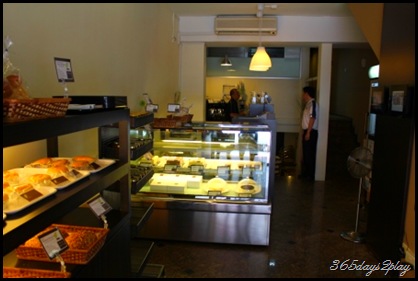 The front of Chef Icon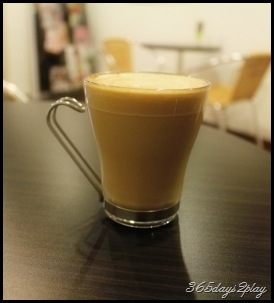 Cafe Latte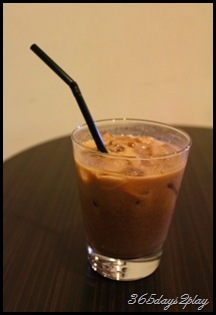 Iced-Chocolate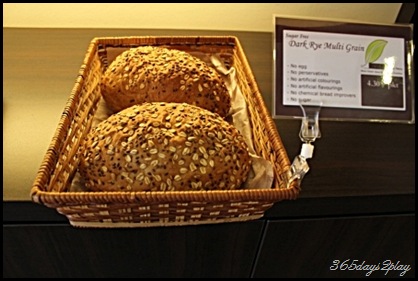 Dark Rye Multi Grain bread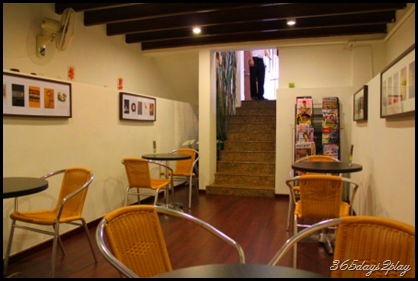 The snug and cosy recessed room
Chef Icon Nature Bakery
5 Kampong Bahru Road
Singapore 169341
Order Hotline :93373900
Email: enquiry@cheficon.com
Website: http://www.cheficon.com/
Mon-Sat 8.30am — 8.30pm
Closed on Sunday and Public Holidays