Last week, we were at Suntec City, looking for a nice place for some Chinese food. Although we love Crystal Jade a lot because it never fails to serve up consistently tasty food at affordable prices, we reminded ourselves of our new philosophy of not going to the same places too frequently.
So we plodded past the Crystal Jade located at the Fountain of Wealth level, and spied Tang Dian Wang. I'd previously tried Tang Dian Wang about 1 or 2 years ago, and I recalled it to be a pleasant experience. But I've always noticed that Tang Dian Wang seems to be just a little less crowded than Crystal Jade, although it could very well be because of the huge seating area. Well, with fingers crossed, we decided to find out.
Tang Dian Wang specialises in Shanghainese food. Apart from dumplings and Xiao Long Bao, I don't really know what constitutes Shanghainese food, and in any case, many of the menu items looked similar to what Crystal Jade offers. We weren't too adventurous this time round, and stuck to our usual favourites, with the sole exception being the fish soup.
Crispy Duck $12.80 – How not to love this dish? It was half gone by the time I finished with my photos!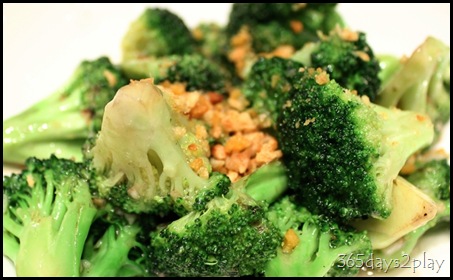 Broccoli sauted with Minced Garlic $9.80 — Nice, with a firm bite and not too oily. The portion was tiny though. It may look like a lot in the photo, but that's it actually, all the broccoli is within the photo already.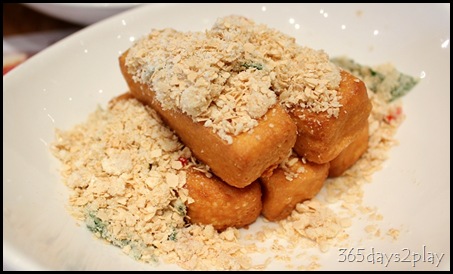 Crispy Fried Bean curd with Oats $9.80 — I really liked this dish a lot! I've never come across this combination before. Usually you see fried prawns with oats, but bean curd with oats is a first for me!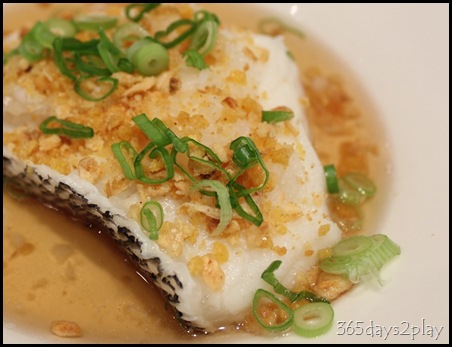 Steamed Cod with minced garlic in special sauce $13.80 – This was tasty, and had a somewhat deeper cod taste than usual, which I quite like actually.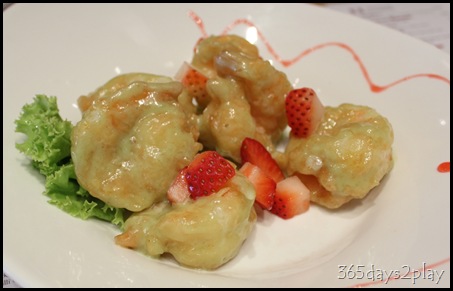 Wasabi Prawns $16.80 — There were mixed reactions to this dish. I thought the dish looked kinda messy and unpalatable, with the wasabi mayo looking quite gunky and thick on the prawns. Also, the portion was miniscule! Despite all that, the prawns still tasted quite good.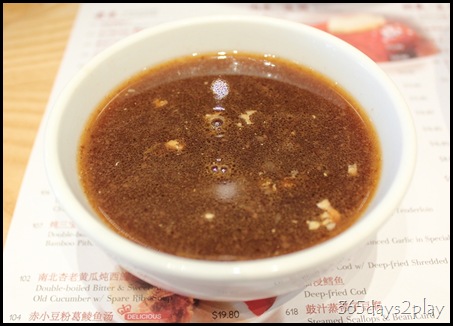 Mudcarp fish and beans with arrowroot soup $19.80 — This was supposed to be the highlight of the meal, because it was highly recommended on the menu as well as by the friendly waitress. However, of the 4 diners, only 1 person liked it. Firstly, the soup totally failed the looks category. Tell me if you didn't mistake the soup for some left over liquids scooped out of the kitchen dustbin? Secondly, the soup tasted sour and lacking in a rich fish flavour. Ok maybe I'm being overly critical. Perhaps it's a dish you either like or hate because my father single-handedly finished the entire pot on our behalf.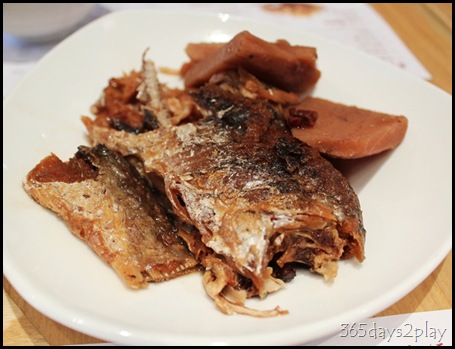 And he also finished all the mudcarp that was used to make the soup.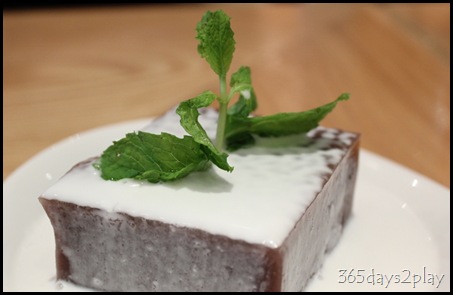 Red bean jelly cake with coconut sauce $4.20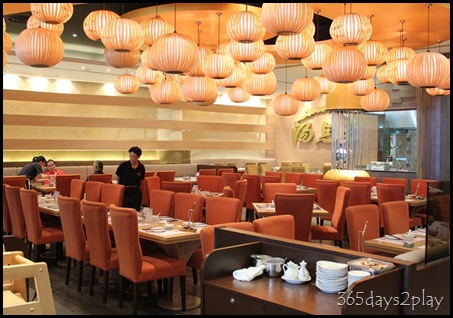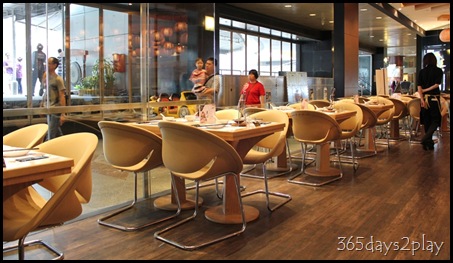 Click on the photo to see Tang Dian Wang's menu in detail
On the whole, excluding the disastrous and expensive soup, we really enjoyed the meal. We even ordered more bowls of rice because the food was very appetising. As for me, I think I will just stick to pork or chicken based soup from
now on!
You can also check out the Tang Dian Wang Website. The food pictures look really good. It's amazing now even Chinese restaurants have cool websites of their own. Tang Dian Wang is owned by the same group that runs Thai Express, New York New York, Pinle, Xin Wang Hong Kong Cafe, Shokudo and Double Bay. Looks like they're on a quest to conquer every type of cuisine available in Singapore!
Tang Dian Wang
Suntec City Mall, 3 Temasek Boulevard, #B1-033/036
Tel: (+65) 6334 3007
Opening Hours:
Mondays — Thursdays: 11am to 3pm, 5pm to 10pm (Excluding PH)
Fridays — Sundays: 11am to 10.30pm