The Man Zhu Restaurant at the Chinese Swimming Club is now officially open! After having undergone some renovations late last year, the place now looks so much better. The place looks refreshing and cozy, unlike the big cavernous impersonal mess that it was previously. There are even booth seats all along the glass walls if you are lucky enough to snag them.
After praying at 2 temples on the 3rd day of Chinese New Year, the 3rd Uncle's family and us had a meal together at the Man Zhu Restaurant.
Hokkien Mee $6.70 — When my hokkien mee arrived, everyone stopped eating for 2 seconds and stared at it. It was just chock full of ingredients from squid, prawns mushrooms and lots and lots of egg! Everything tasted very fresh and succulent. The broth was also quite light but would have been better if it had more kick. Something seemed to be lacking in the broth base, pork lard perhaps?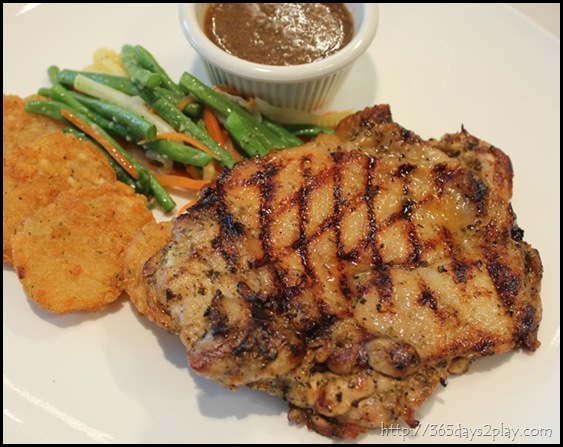 Chicken Chop char-grilled boneless chicken leg with potato cake $8 — According to my cousin, quite good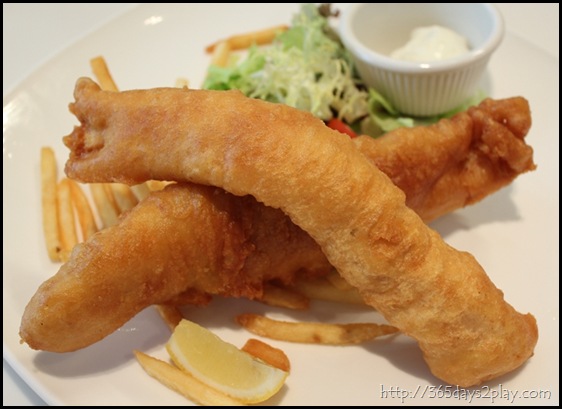 Fish and Chips — $7.60 — Tasty but oily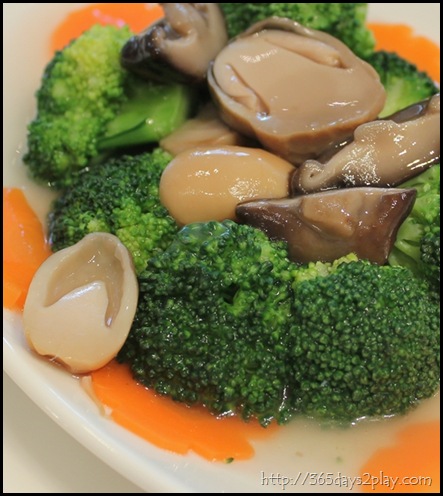 Broccoli with Mushroom $5.20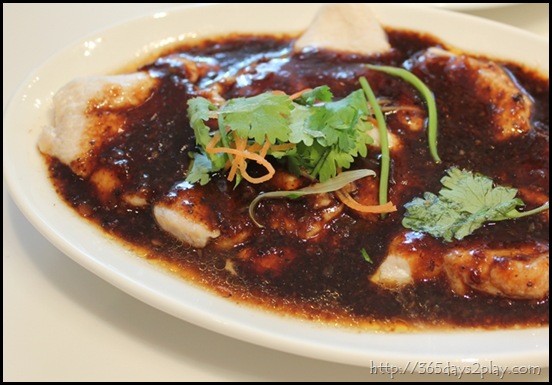 Steamed Grouper Fillert with fermented black bean $9.50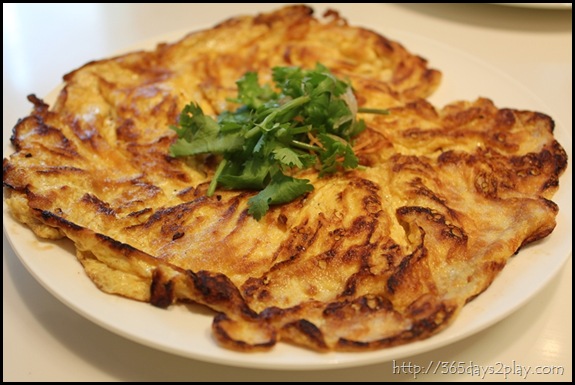 Omelette $5.50 — Over fried to the point of tasting burnt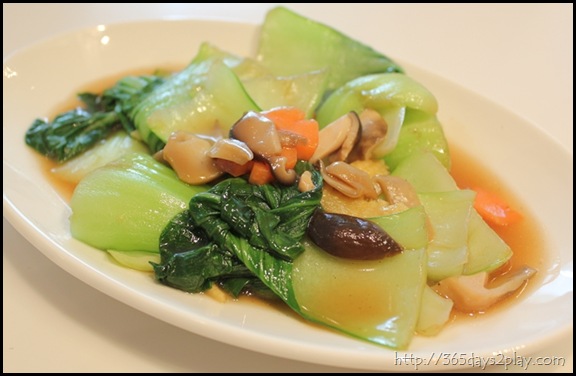 Shanghai Green $4.50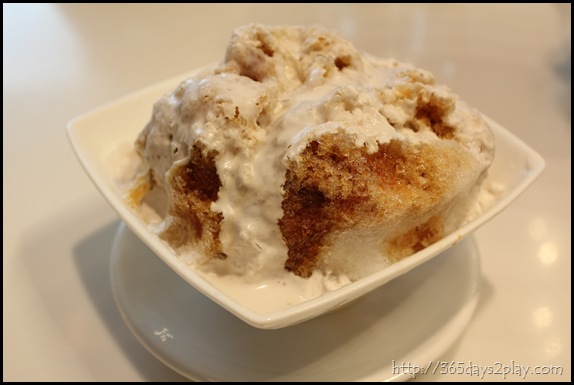 Chendol with red beans, green jelly, attap seeds, coconut milk and gula melaka — $3.10 I think I've never quite seen Chendol looking like this before. The coconut milk has kinda frozen on top of the pile of ice shavings. I have a really sweet tooth and often, I wish they would add more of the gula melaka but I never can bring myself to ask for more. Some how, the brain is wired to think that whatever the chef dishes out is maximum amount I can have for the day, and asking for more means going over the limit.
Get a seat by the windows and overlook the Olympic sized pools. You might spot a hunk or 2. Or you might spot a fat and hairy man.
*Man Zhu is open only to Members and Guests of the Chinese Swimming Club
Man Zhu Restaurant (located at the New Wing aka Sports Wing)
21 & 34 Amber Rd Chinese Swimming Club Singapore 439870
Mon — Thur- 11.30am to 10.00pm (last order at 9.30pm)
Fri & Eve of PH  11.30am to 10.30pm (last order at 10.00pm)
Saturday 7.30am to 10.30pm (last order at 10.00pm)
Sun 10.30am to 10.00pm (last order at 9.30pm)