The best time to enjoy Singapore's parks, nature reserves and the great outdoors is during the November December period when the weather is cooler. Cloudy and windy days are the days I love best. Cooler weather always makes me feel so energised!
For the last few years, Singapore has been on a drive to create more parks and natural spaces for people to enjoy. I really love the fact that in a few years time, the whole of Singapore will be interconnected via the Park Connector Network (PCN) such that it will be possible to cycle around the entire Singapore! Won't that be just awesome!? Anyway we don't have to wait for that to be finished. There are so many parks all over Singapore, the number is sometimes quite amazing. And I can't wait for when the Gardens by the Bay will be finished too. Really looking forward to that.
Here are some pictures I took when I visited Sengkang Floating Wetland (also known as the Sengkang Riverside Park) 2 months ago. Every time you drive along the Tampines Expressway (TPE) from Tampines to Seletar/Yishun, there will be these 2 rivers along the way. For the last 10 years, I've always wondered how on earth to get access to those rivers, because it was just shrubs and forest on both sides. The whole place looked like a picture outside of Singapore. Now, with the Sengkang Floating Wetland, plus a jogging path built right next to the Sungei Punggol (Punggol River), you really have to go there to experience it.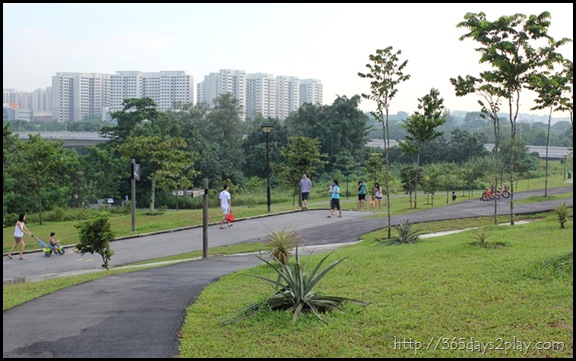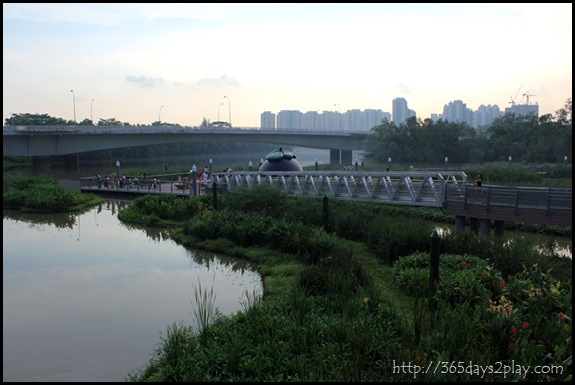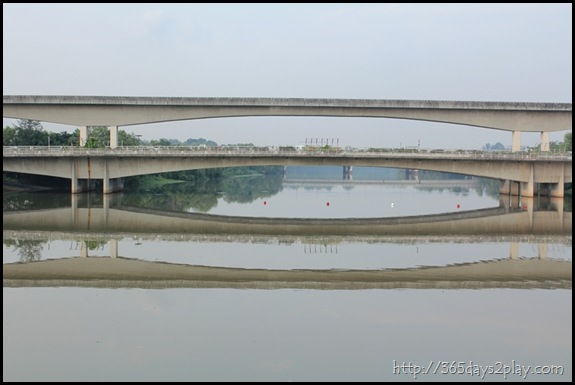 You can park your car along that bridge there!