Be prepared for a slew of Marina Bay Sands SkyPark photos this weekend!
A visit to the SkyPark just doesn't feel complete without having a bite or a drink up there. I would highly recommend that you have a drink at Ku De Ta, while people watching the steady stream of tourists. Being up there, it really gives you the "on top of the world" feeling. It's just awesome, and if you have the chance, you should really pay a visit to the SkyPark too. Singapore has never looked so pretty and picturesque!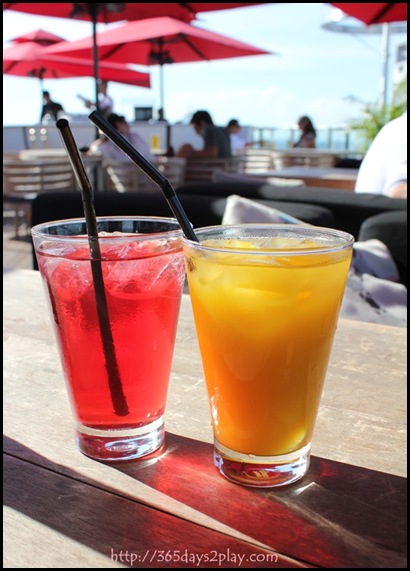 Ordered Cranberry Juice and Mango Juice at $10 each.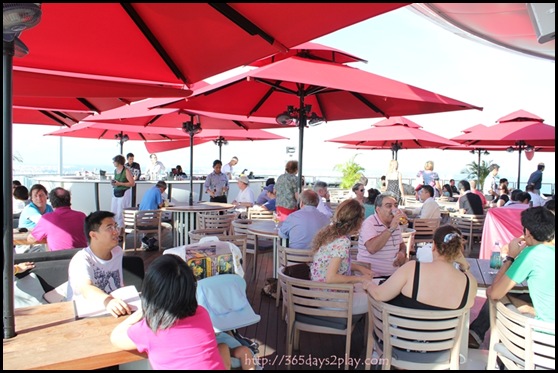 You have to snag one of the seats under the red umbrellas, or else the sun's rays will just zap you into a sizzle. Service here is not that great. We were totally ignored at the entrance, and we had to manoeuvre around the seats ourselves, waiting for an  empty table to appear. Once we got out table, which looked out in to the vast expanse of sea, it was all worth the wait.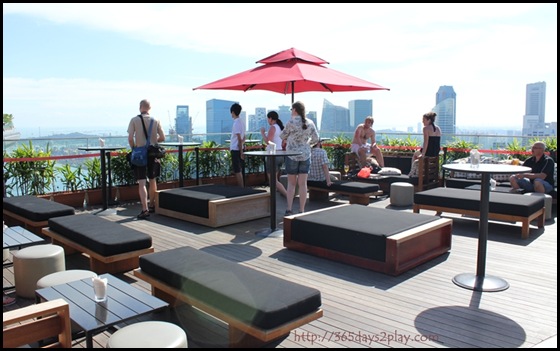 You can tell why these seats are all not taken, it's just TOO HOT without the protective red umbrellas!