Oslo has a sort of "museum-island" called Bygdí¸y Island. Well technically speaking, it's a peninsula, but from the city part of Oslo looking out to Bygdoy, you would think that it was an island. Our Oslo Card allowed us to take the Mini-Cruise to Bygdoy, which I shall comment more in another post. On our return journey, we sailed past the most modern part of Oslo I have seen to date. Compared to the old buildings in the city centre, this was a refreshing change. Hip cafes, restaurants and more shopping centres galore. Kind of reminds me of Sydney. Interestingly, a lot of the Norwegian tourist information websites don't seem to mention much about Aker Brygge. Maybe Norwegians prefer their history and fjords, and shopping just ain't that fascinating.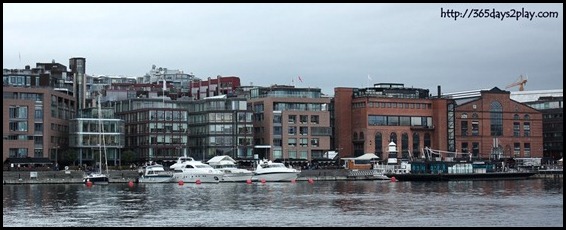 Lucky people who live here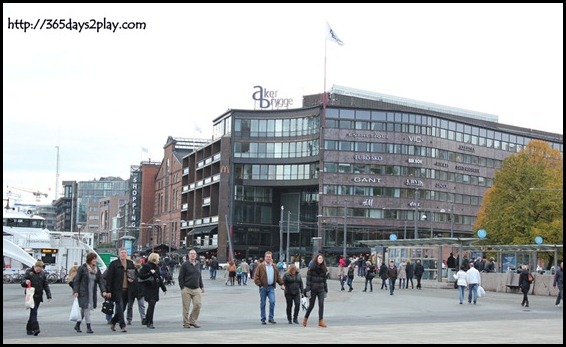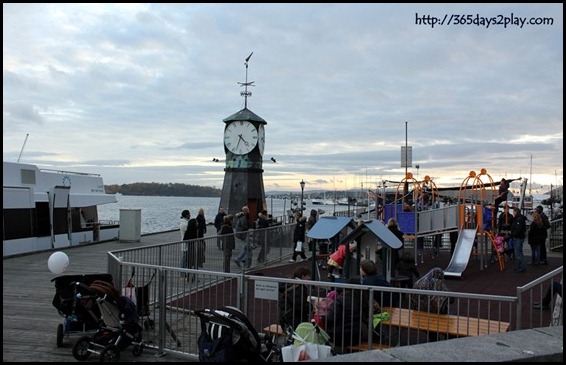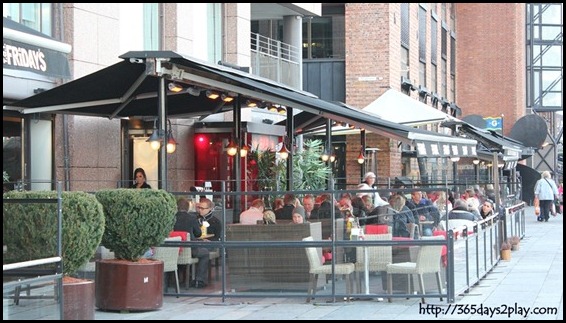 The temperature is below 10 degrees Celsius but people still insist on sitting al fresco. The cold is not a worry though because every restaurant provides radiators. See the orangey lights near the roofing? If only we had machines blowing cool air for us to enjoy if we so choose to dine al-fresco in Singapore. It is a waste of electricity I must admit, both ways.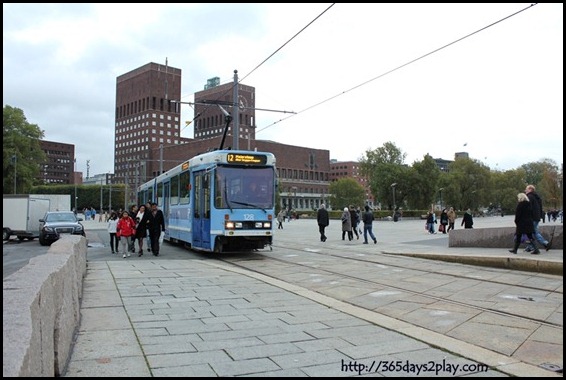 Normally the tram tracks are laid on the vehicular roads, so there's no risk of walking in the tram's path unknowingly. There is an area near Aker Brygge where the tram tracks are laid on non-vehicular roads. It makes me wonder if there have been cases of people strolling along and enjoying the views and suddenly having a tram honk at them.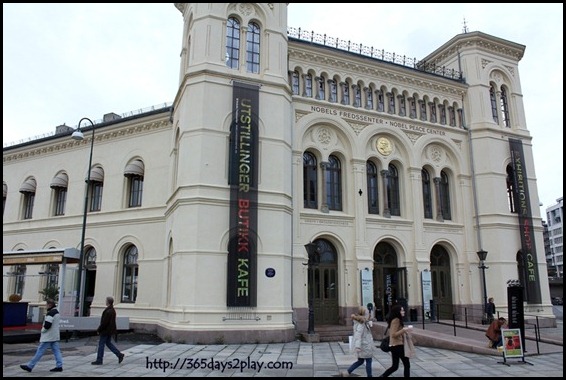 The Nobel Peace Centre and the City Hall are just next to Aker Brygge.