When I first discovered the existence of Gar Lok Eating House's Beef Ball Mee Pok from fellow blogger Creating Objective's website, I was like "I have to try this out no matter what". I mean it looked so good! The prominent strands of yellow mee pok contrasted so well with the voluptuous looking beef balls.
I hear that the beef ball noodles here is very famous. It's evident when you see the pictures of the numerous TV variety programmes that have featured them, pasted on their stall front. I'm no expert at beef ball noodles but here's my take. Visually of course, I loved them. Taste wise, I found the beef balls to be slightly lacking in flavour and also just a little dry. The noodles however were pretty tasty. I ate quite a lot of it before I even started on the beef balls. Towards the end, the noodles somehow got a little soft, perhaps thanks to my lengthy photo taking, or perhaps in part due to the bottom bits of noodles lying in oil. The chilli provided tasted like the type you have when you eat chicken rice.
Okay to cut to the chase, here are the photos.
Front view of the beef balls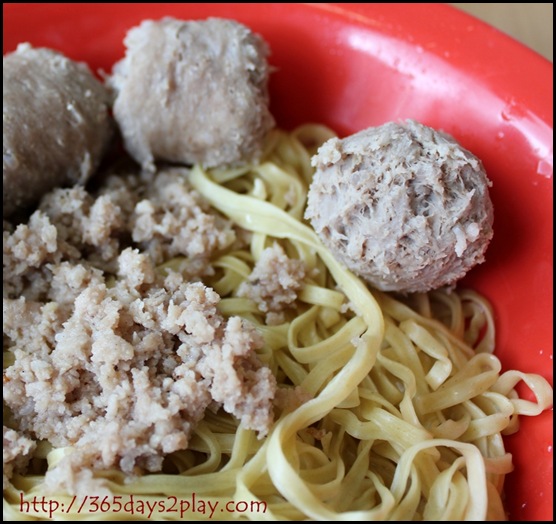 Back View of the Beef Balls….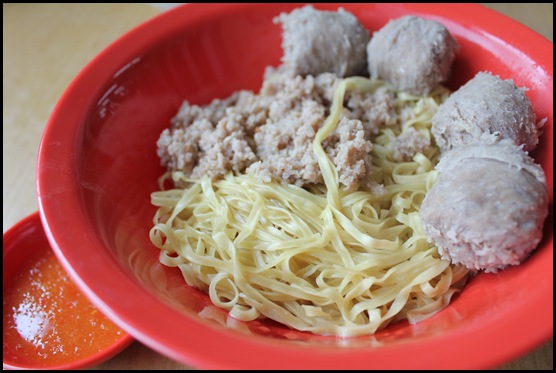 Beef balls with chilli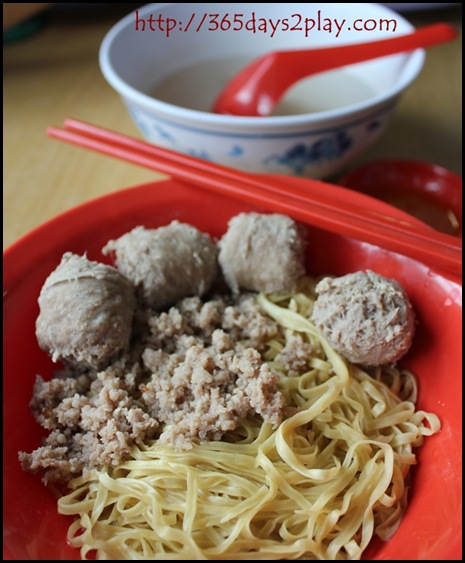 The beef balls are actually placed in the soup. For photo taking purposes, I took them out.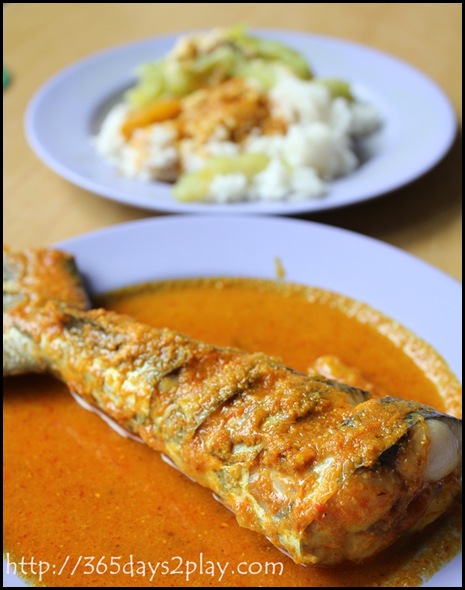 Curry fish from the stall next to the beef ball stall. Costs $4, which is a good price, but fish was just average.
Click on the left photo to see the prices of the beef ball noodles. They have tendon ball and sliced beef noodles as well. I don't know if I've ever tried tendon balls before. I love old school kopitiams. Hope to visit more in time to come.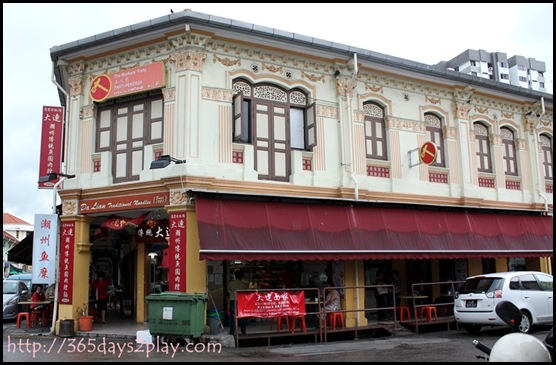 Whaddya know, when I was devouring my noodles, from between the pillars where I was sitting, I spied a hammer logo. From another angle, I only saw the signboard saying Lighting House. So I thought it was a shop selling lights and other household tools. But as you can well see, it's the Workers' Party's Headquarters! No I didn't see Sylvia Lim or Low Thia Khiang, but it would be quite a treat if they had been sitting at the next table eating some noodles!
Gar Lok Eating House
217 Syed Alwi Road (S)207776