The much anticipated 3rd outlet of Malaysia Boleh! has finally opened at EastPoint Mall in Simei. What is Malaysia Boleh? Malaysia Boleh! is a themed food court opened by the Fei Siong Group specialising in authentic Malaysian street hawker fare. Popular dishes and names such as the Penang Jalan Cheong Fatt Tze prawn noodles soup and the Klang Bak Kut Teh amongst many others are available at Malaysia Boleh! The look and feel of the place is meant to remind you of the food streets in Malaysia during the 1960s, from the design of the stalls and pushcarts to the decals on the walls.
Aside from this newly opened Eastpoint Mall outlet, the other two Malaysia Boleh! outlets are located at Jurong Point and AMK Hub. I have only been once to the Jurong Point outlet quite some years ago and I remembered it to be fairly large and spacious. The Eastpoint Mall Malaysia Boleh! feels quite small and cramped. In fact those who frequent Eastpoint Mall will notice that the Malaysia Boleh! is only about half of the size of the former food court, and made to seem even smaller because there are now no windows to look out of.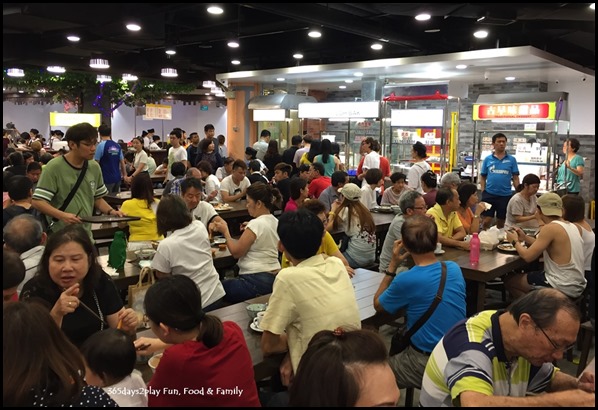 Photo taken on 9 March 2019 Saturday, 8.30pm, first weekend after opening.
Decor-wise, I must say this food court definitely looks and feels quite different from other food courts dotted all over Singapore. You will notice that the stalls do not even have a standard design, because that's indeed how it was decades ago.
And unlike the usual food courts in Singapore where each stall tends to sell quite a number of dishes within the same category (eg carrot cake stall also sells oyster omelette and sometimes even hokkien mee and char kuay teow), many of the stalls at Malaysia Boleh! sell just 1 or 2 items. So the oyster omelette stall and the carrot cake stall are actually 2 different stalls at Malaysia Boleh! This concept is more similar to our Hawker Centres (as opposed to Food Courts) where the hawkers sell what they specialise in and not a multitude of things. There are pros and cons to this. Because the Malaysia Boleh! at Eastpoint Mall is already quite small, each stall selling its own thing makes you feel like choices are limited. When I visited for dinner yesterday night, I was hard-pressed to find something that I wanted to eat. I would have gone for the char kuay teow as it looked like the best thing to eat there, but many people had the same idea so the queue was the longest.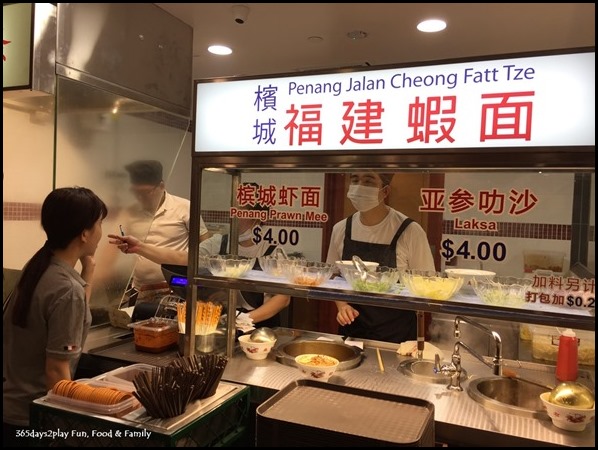 Another thing you will have to note is that 80% of the stalls are selling noodles. As far as I can see, the only stalls offering rice dishes are the claypot chicken rice and the char siew rice stall. There is no cze char stall selling rice based dishes for families to share. If you want veggies or fish, sorry not here. So at the end of the day, if you're looking for noodles like char kuay teow, KL style hokkien mee, wanton noodles or other carbo laden things like chai tow kuay and oyster omelette, or the Amy Yip pau, this is the place to visit. Sadly, there are no other local favourites like yong tau hoo, prata or even Malay food like mee siam, nasi beriyani and nasi padang. I don't think there are any halal options here either. It's probably not a bad idea to come here for a snack or a treat, but any hopes of having a balanced diet will have to take a backseat if you visit.
I cannot comment if the food being sold at Malaysia Boleh! is authentic tasting, but what I can comment is that variety is sorely lacking. Not all the stalls listed on Malaysia Boleh's website are available here. Given that this is Eastpoint Mall's only foodcourt, I would have thought it would be just a little bit more inclusive. Luckily there is a food court at the Simei MRT station just opposite, should you require other options.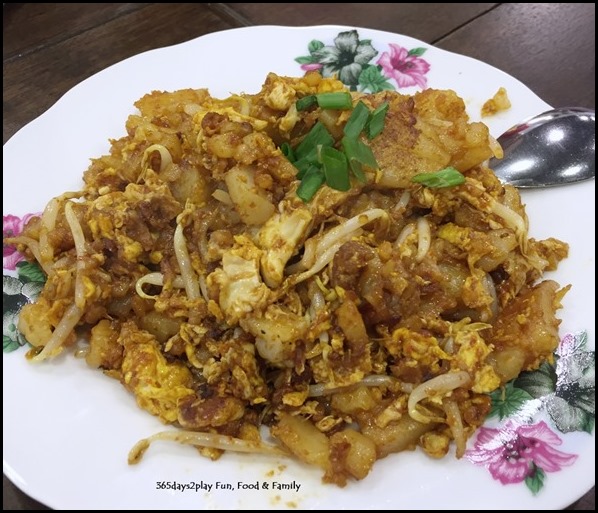 In the end, we ordered the Penang Carrot Cake $4. Not too bad actually, with a ton of crispy pork lard in it, probably because we were the last and got the bottom of the batch. Since Malaysia Boleh! is convenient for me to visit, I guess I'll be back to try more of the stall. Stay tuned for more updates.
Scroll down to see more pictures of Malaysia Boleh! at Eastpoint Mall. Or check out 5 must eat places at Eastpoint Mall. The 1st one is worth a trip to the East even if you live in the West!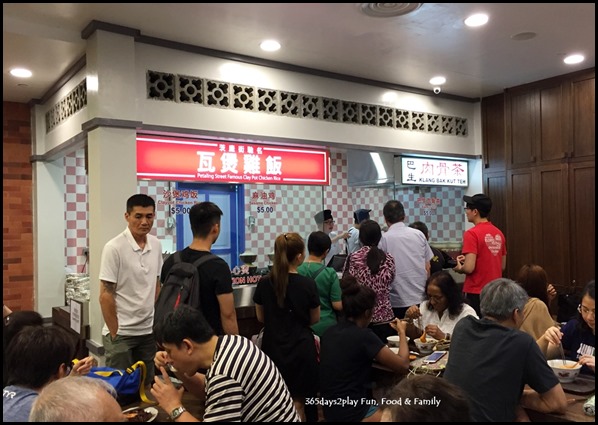 The Petaling Street famous Clay Pot chicken Rice, and the Klang Bak Kut Teh. Hmmm I should probably try the Bak Kut Teh and see if it's better than the Bak Kut Teh I tried in JB.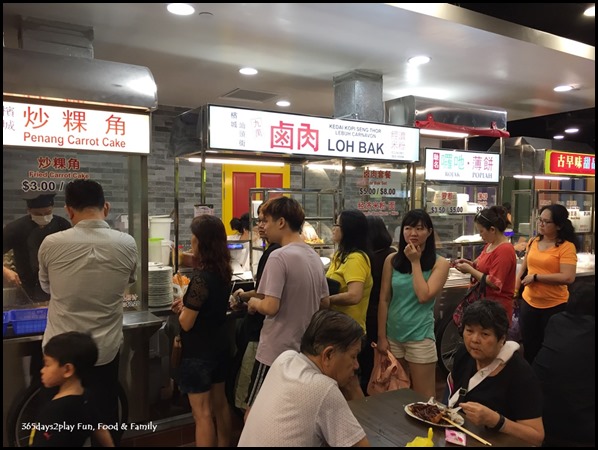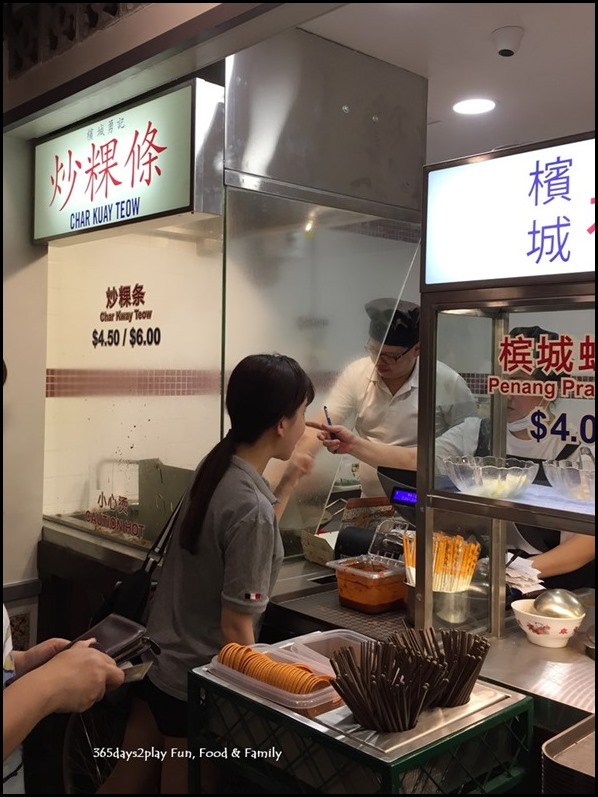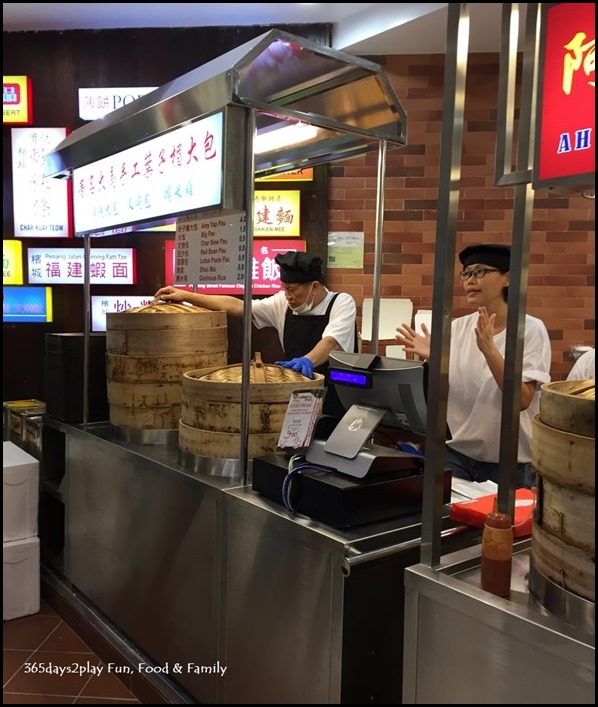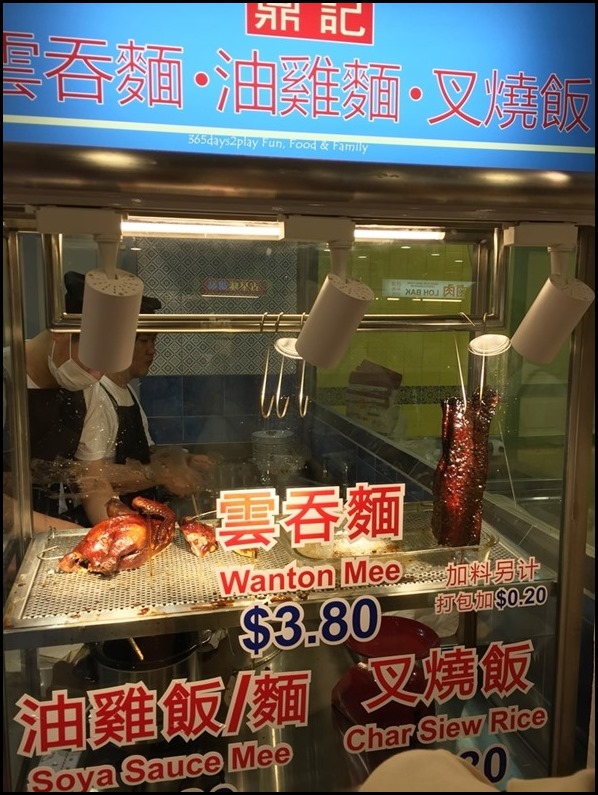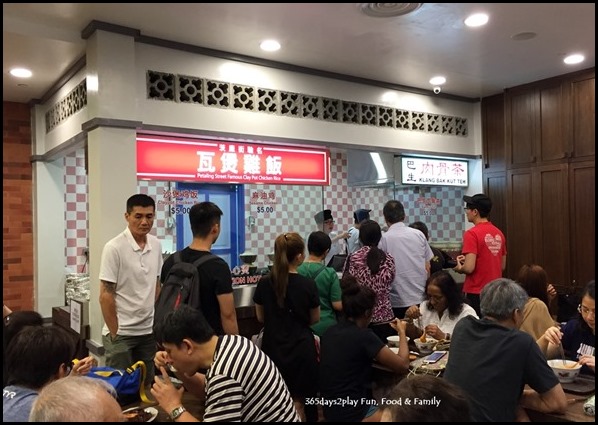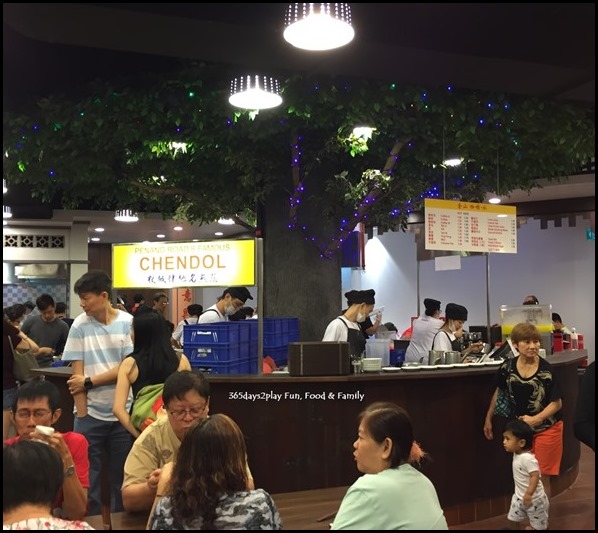 Nearly bought a bowl of Chendol for $2 but decided against it because there were very little ingredients in it.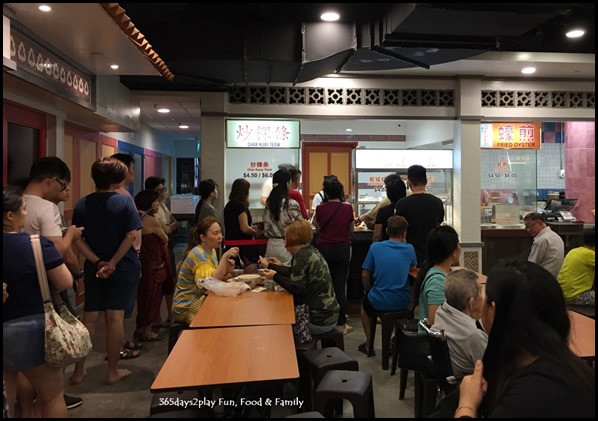 The Char Kuay Teow has the longest queue. Or could be some other more popular stalls were sold out already by the time we got there at 8.30pm on Saturday.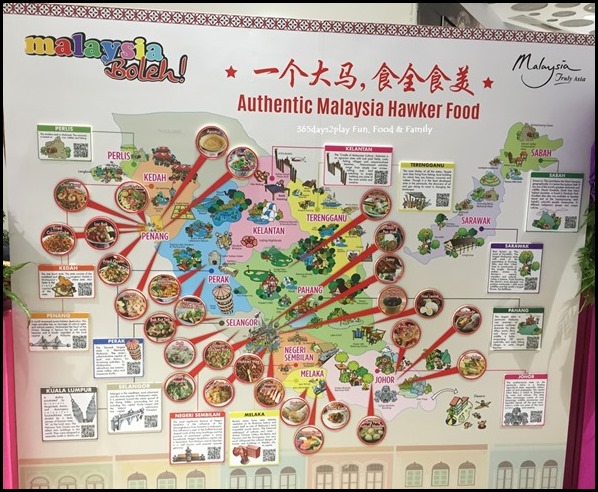 You know one of the items on my bucket list is to be able to travel through Malaysia to see all its sights and try the local food. So near and yet so far! I don't think many Singaporeans have actually done that! Read about my day trip visit to Johor Bahru to sample the local food scene.
---
Add me on Facebook, Instagram and Twitter if you want to be kept up to date with the latest happenings in the food and lifestyle scene in Singapore!
Check out 5 must eat places at Eastpoint Mall. The 1st one is worth a trip to the East even if you live in the West!
---
Malaysia Boleh!
Eastpoint Mall, 3 Simei Street 6, #04-04, Singapore 528833
Tel : (65) 6875 0332
Facebook : @MalaysiaBolehSG
Email : info@feisionggroup.com.sg