Good things must share. A couple of months ago, a relative of hours recommended us this coffee stall that sells 50 cents coffee. Being intrigued, we visited the location at Jalan Benaan Kapal. The food centre or should I call it a coffeeshop turned out to be one of the most old-school ones I have seen in recent times.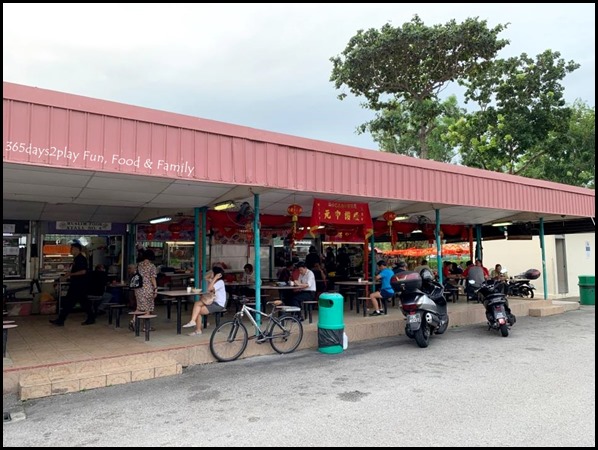 It's just a 1 storey building with about 10 stalls. You can park just in front of this place and parking is free! It's just amazing and so nostalgic that this food centre with just a single row of stalls in still surviving, and hidden just a stone's throw away from the posh Tanjong Rhu estate. In its hey days, this area used to house many shipyards even up until the 90s. To think I studied nearby for 4 years and never knew about this place, nor the other popular Jalan Batu Hawker Centre nearby.
Interestingly, there are 2 drink stalls, flanking both ends of the food centre. One of them sells their kopi and teh at 50 cents. We have tried both, and according to my kopi connoisseur father, the kopi is just so so. When we visit, we always end up driving to another better place for kopi after our meal. But for those of you who are not so fussy, I'm sure the 50 cents kopi is pretty attractive.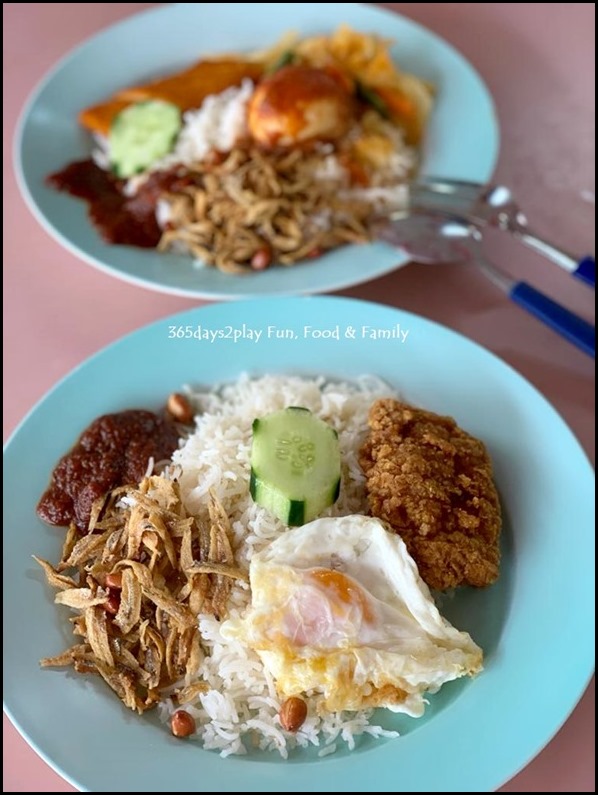 The one big thing I would recommend though is the Nasi Lemak stall. Again, there are 2. We've only ever tried stall no 9, which is on the right side. The food is cooked by a 70 year old Malay aunty and her son is the one serving the food and manning the till. I've been here 3 times already in a span of 1 month. The Nasi Lemak is really good. The rice used is Basmati, and it's fragrant and fluffy.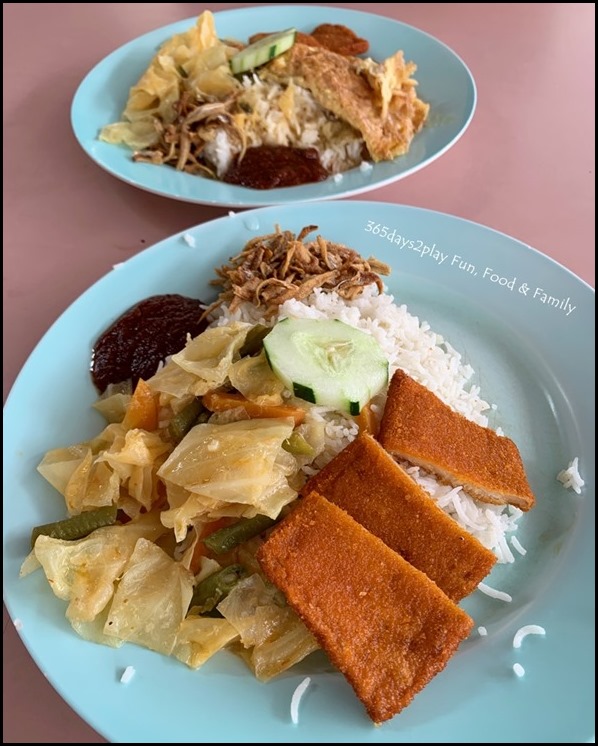 The ikan bilis is probably the crunchiest I have ever eaten for Nasi Lemak, or in fact, ever! Yet it doesn't taste in the least bit greasy! The sayur lodeh which is a mild cabbage curry dish is delicious as well. The gravy goes so well with the basmati rice. You know I could finish a whole plate of rice with just the sayur lodeh and the crispy ikan bilis. The fried egg is not too bad too, most of them have runny yolks. Apparently so hard to find, when you're eating out. None of that hardened till it's grey on the sides kind of fried eggs for me if you please. The chilli is also pretty good too, with a sweet tinge.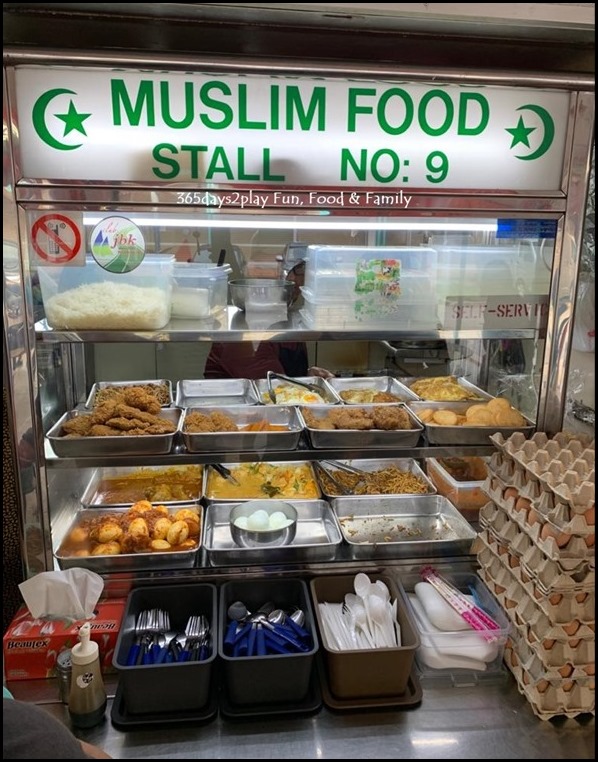 There are many other dishes like fried chicken wings, chicken cutlet, fish cutlets etc, but I find that just ikan bilis, sayur lodeh and a sunny-side-up at $2.50 is enough for me for breakfast. One time I did try the chicken cutlet and I'm glad to report that it had a lovely crunchy batter exterior, and juicy flesh encased within. Again, not greasy tasting, which is a huge plus. They also do lunch, and I'm just fascinated by how they can manage so much cooking within the confines of a 2m x 2m stall???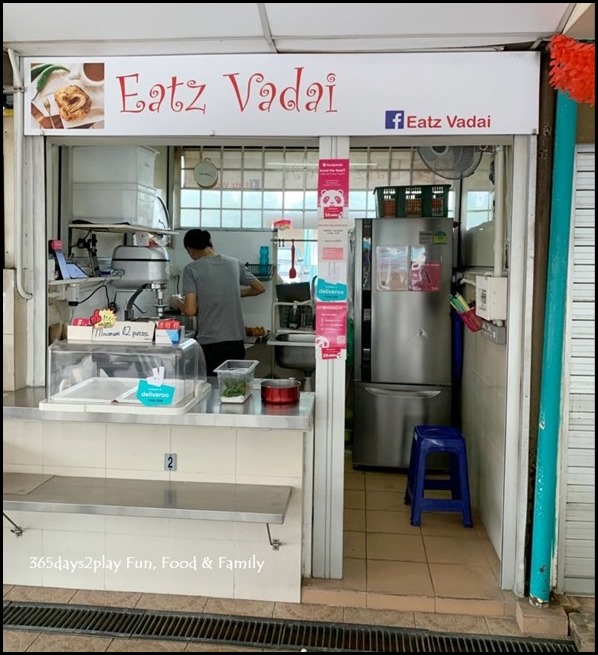 Another popular item at Jalan Benaan Food Centre is the Vadai from Eatz Vadai. I've never tried it, but I heard rave reviews from fans who return time and again for it.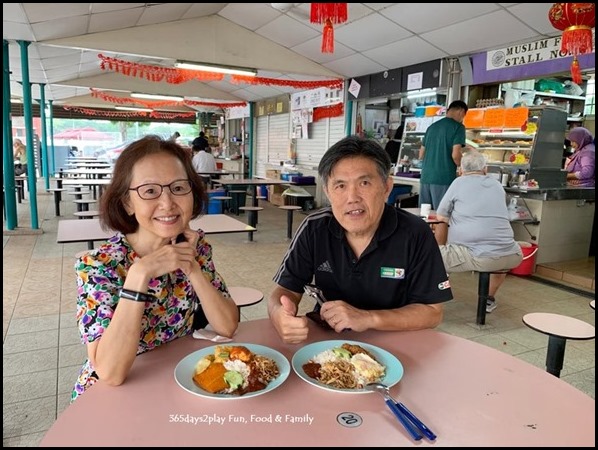 Happy diners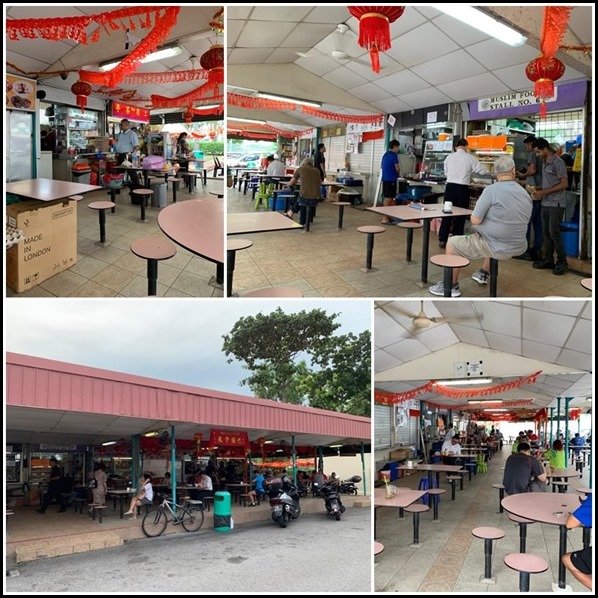 The vibe here is very laid back. I'm always able to find a seat when I visit for breakfast, in part due to some of the stalls not being open during those hours. Interestingly, I note that the % of customers being men is higher, could be because you require private transport to get here and more men drive. You also don't see a lot of business types here, probably due to the no-frills set up. But there in lies the beauty of the place. I read on google that this place was due to be redeveloped last year. It doesn't seem to have happened. Let's hope that such nostalgic places remain for years to come.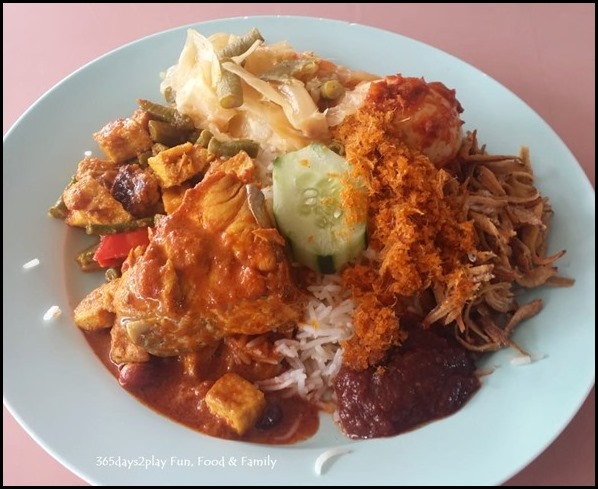 The one time we had lunch there, we ordered this.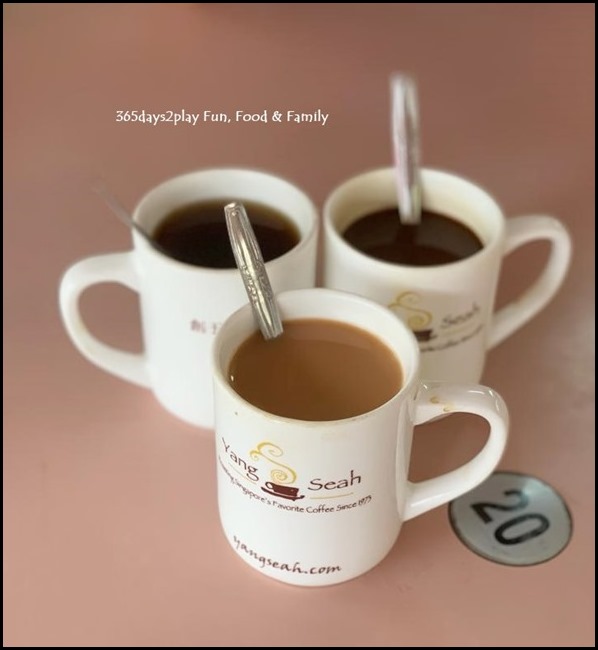 One coffee stall sells their coffee at 50 cents. The other coffee stall at 70 cents. Go figure.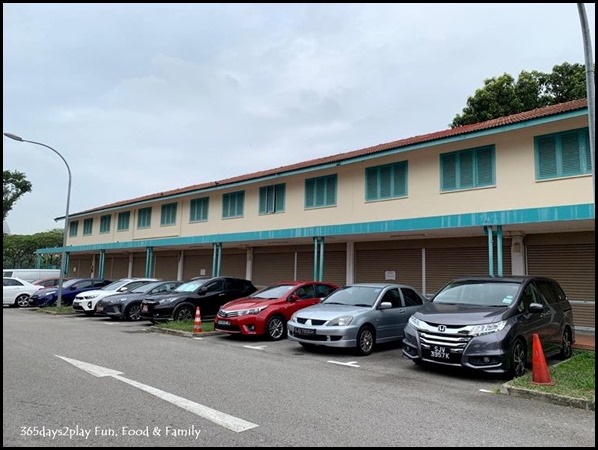 Free parking. Every Singaporean's dream come true!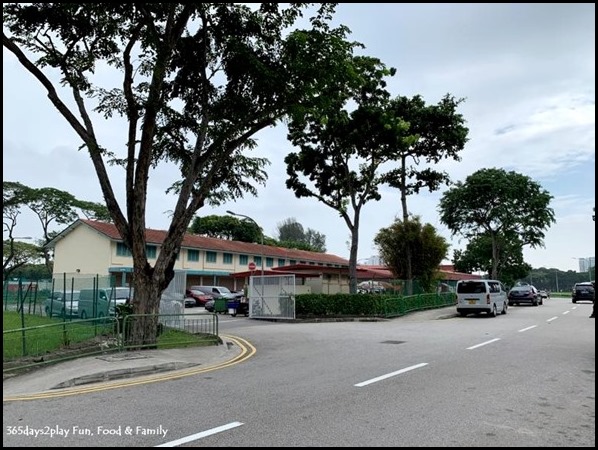 This is how it looks like when you're driving past. It's just over 400 metres from the National Stadium but you would be none the wiser. The only other "landmark" nearby is The Cage. The food centre faces inwards so you could be driving past numerous times and not known of its existence!
Stall no.9 at Jalan Benaan Kapal Food Centre
56 Jln Benaan Kapal Singapore 399644