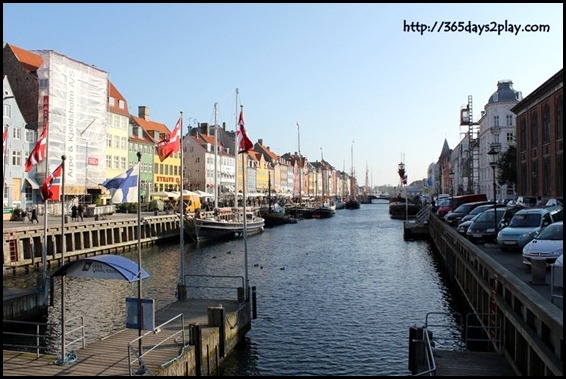 Remember this place? I took this picture of Nyhavn (pronounced New Hound I think) 2 days ago during the free walking tour. Picturesque place. Also the starting point for the water-boat trips.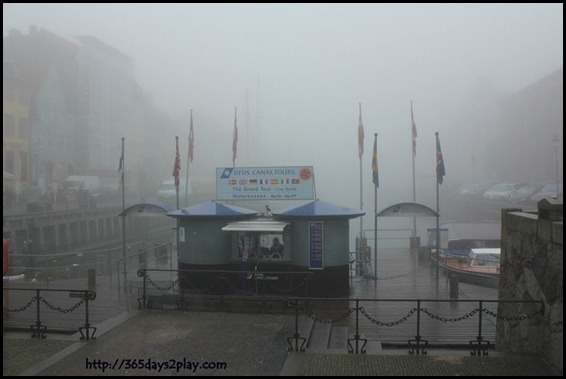 Guess what, yesterday we wanted to take the water-boat tour of the canals, but it was drizzling slightly. So we said we'd go visit museums instead. Well, today was worse. We could hardly see beyond one block. It's quite spooky and I'm really glad that we don't get fog in Singapore. Even the haze is no where as bad as this in terms of visibility. This photo was taken at 10am. So once again, we decided to go visit yet another castle.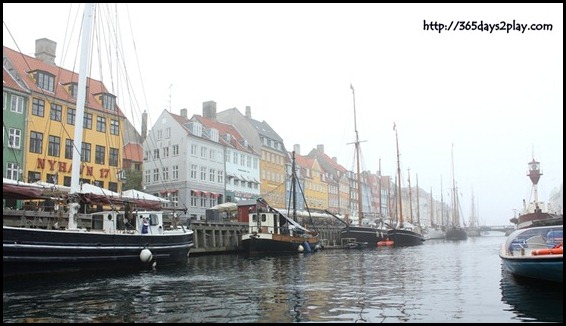 Tried our luck again at the boat tour around 1pm. Still foggy but at least it was much better than at 10am.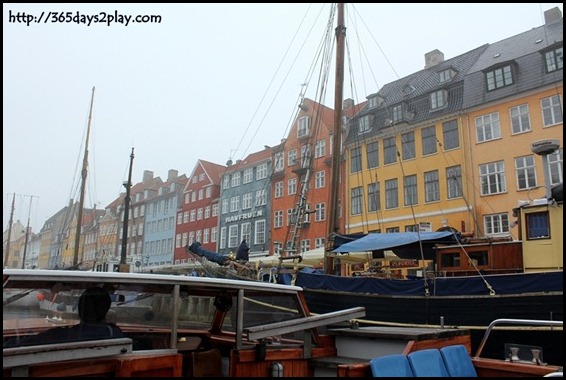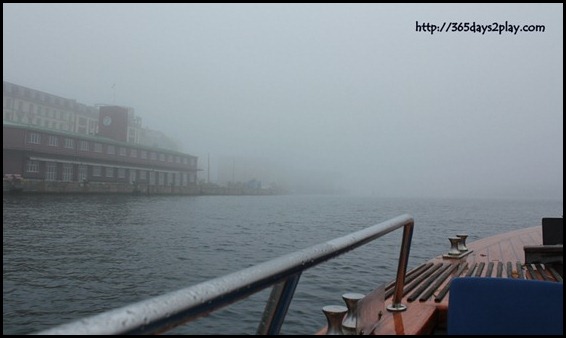 The buildings nearby are clear enough, but as you can see from this pic, its foggy darkness beyond. I felt as if I was on some theme park ride where the boat heads into nothingness and suddenly plunges down a steep slope! Of course in reality, things become clearer as they get into the visibility range.